Economy
Indonesia's Plan for Global Islamic Finance Center Faces Challenges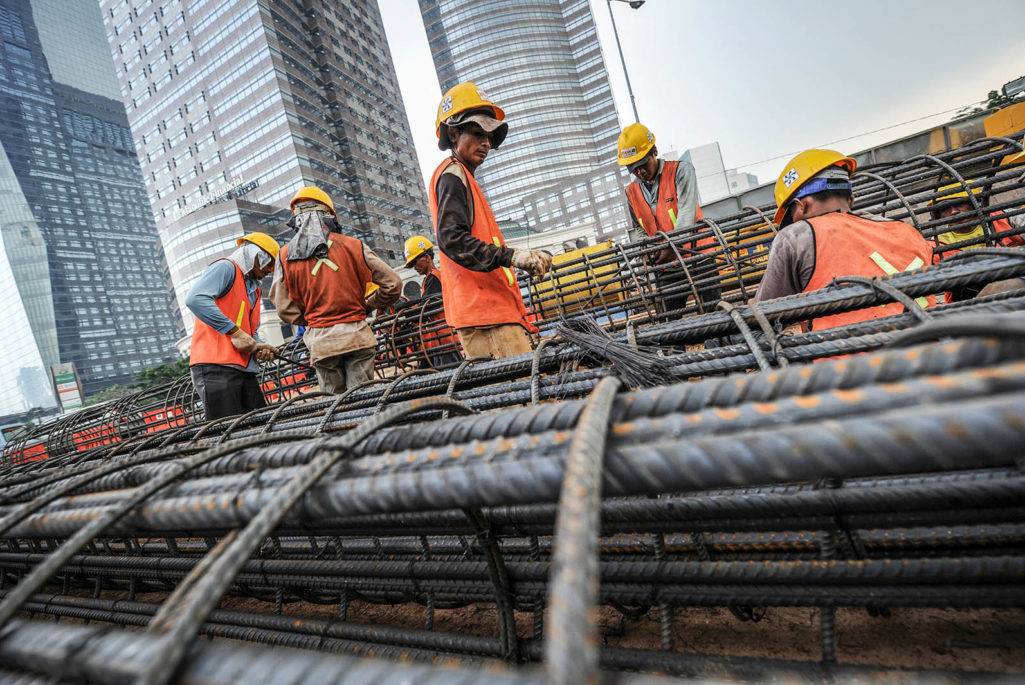 Indonesia's bid to become a global Islamic financial center will have to overcome challenges on regulatory and religious compliance issues.
Indonesia is currently competing with Turkey to host the World Islamic Infrastructure Bank (WIIB), which is an initiative of the Saudi Arabian-based Islamic Development Bank (IDB). The WIIB, which is on track to be established by 2016, will utilize financial instruments compliant with sharia (Islamic law) to fund infrastructure projects in Muslim-majority countries.
Indonesia believes that by hosting the bank, it will boost its credentials as a center of Islamic finance and increase the level of international investment in its infrastructure development program. It also believes that other Islamic financial institutions might establish local branches if the WIIB is established within its borders.
Islamic finance is worth $2 trillion globally and, as demand increases, can only be expected to grow. The sector will have a long way to go, however, before it reaches the $140 trillion value of the global conventional banking sector. Tapping into this sector makes sense for Indonesia as it is the world's largest Muslim-majority country and is aware of the dividends that neighboring Malaysia received after embracing Islamic finance decades ago.
But potential risks remain, as a report by the International Monetary Fund points out. Islamic banking does not have the same level of regulatory and supervisory guidelines that are present in the conventional banking sector. The lack of guidelines is most pronounced at the international level, which lacks standardization and harmonization between different jurisdictions. As the WIIB will be operating in this space, it is likely to be exposed to these regulatory risks.
Indonesia believes that by hosting the WIIB, it will boost its credentials as a center of Islamic finance.
The requirement that Islamic banks be sharia compliant could prove challenging for Indonesia. If one or more Islamic scholars suggest that an Islamic bank is not adhering to the tenets of sharia, its reputation will become compromised and its legitimacy might be called into question. If too many Islamic banks in Indonesia fall into this category, the country itself could be seen as a poor destination for Islamic investment. In order to comply with Islamic law, financial institutions need to avoid interest, gambling and speculation or uncertainty. Islamic banks are also advised to avoid certain industries that could be involved in activities considered illicit by religious scholars. These activities can include anything to do with alcohol, pork, cinemas and gambling industries.
As investment choices are limited in Islamic finance, due to restrictive sharia compliance, many banks concentrate their assets in very narrow investment portfolios. Many Islamic banks are overexposed to the real estate sector. However, as an infrastructure investment bank, the WIIB will likely avoid this potential pitfall. Its activities will be limited to investments in public utilities and infrastructure, which are conservative investment vehicles.
The asset-backed nature of Islamic finance should make it an ideal contender to build the infrastructure that much of Asia desperately requires. Technical, legal and political issues have limited the utility of Islamic finance to mid-sized projects that can be completed relatively quickly. In 2014, $114 billion of sukuk (sharia-compliant bonds) were issued globally, but only $24.5 billion had maturity dates greater than ten years. Conventional bonds, issued by Asian financial organisations, can last for upwards of 20 years. Many infrastructure projects can take years to complete and even longer to return significant profits. Investors might have to wait decades before they begin to see any real financial return.
Indonesian foreign ownership regulations also make it challenging for foreign Islamic banks to enter the country. A 2012 law limits foreign ownership of banks to 40 percent; however, the Indonesian Financial Services Authority (Otoritas Jasa Keuangan, or OJK) is considering relaxing this requirement in order to attract Islamic financial institutions.
Both Indonesia and Turkey are expected to pledge about $300 million to the WIIB, while the IDB will contribute initial capital of $1 billion. These three contributors will hold the title of founding members and be able to invite other countries to join the institution as shareholders.
Despite having the world's largest Muslim population, Indonesia trails behind other Muslim-majority states in utilizing Islamic finance. According to the OJK, the country's Islamic finance sector was worth $21 billion in 2013. Malaysia, on the other hand, is a considerable player in the sector, as it is home to 16 Islamic banks that make up $135 billion or 21 percent of the country's total banking assets. Malaysia has a much smaller Muslim population than Indonesia, yet its Islamic finance sector is eight times larger.
Malaysia is also the leader in the issuance of sukuk , over 60 percent of the global sukuk market is based in the country. The country has used this source of funding for the construction of new infrastructure such as a new terminal at the Kuala Lumpur International Airport and various road projects.
Perhaps due to Malaysia's success, the Indonesian government wishes to increase its exposure to Islamic finance. The OJK plans to increase the sector's market share to 15 percent by 2023. In 2014, Islamic banks accounted for less than five percent of the country's total banking assets. Increasing the country's exposure to the international Islamic finance industry would broaden its financial markets, and make it less susceptible to the effects of global economic turmoil.
The IDB has also announced that it has held discussions with Chinese officials in regard to the recently launched Asian Infrastructure Investment Bank (AIIB), of which Indonesia is a founding member. Fostering closer ties between the two institutions would be beneficial for Southeast Asia as it is likely to open further sources of funding for infrastructure development. The IDB has collaborated with both the World Bank and the Asia Development Bank in the past, making it no stranger to the joint funding of projects.
In joining the AIIB and the WIIB, Indonesia is adopting alternatives to the Western-led financial institutions that have dominated international finance since the end of World War II. After the global financial crisis, Indonesia is keen to find alternatives to broaden its financial base and better protect it from global financial shocks. The WIIB is one such alternative.
A version of this piece first appeared on the Future Directions International blog.