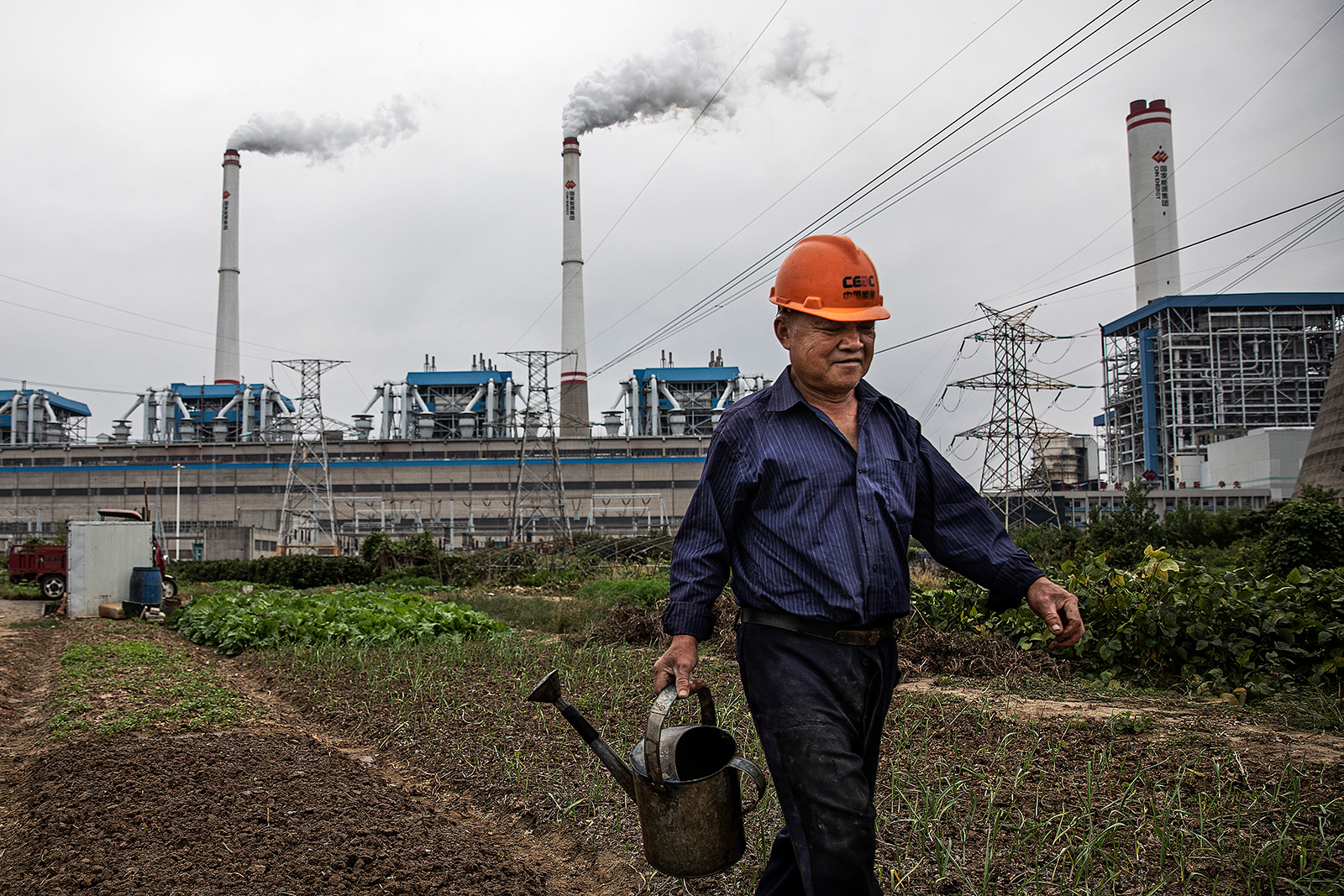 The term "dual circulation" was first seen in May 2020 in a news report of a meeting of the Politburo's Standing Committee of CPC Central Committee, China's highest policy-making body. The phrase means that the Chinese economy will operate with a domestic-international dual circulation. The original concept was that China needed to construct a new development pattern, in which domestic and international dual circulation reinforce each other, through deepening supply-side structural reforms and using China's super-sized market and huge domestic demand potential. 
Later, "domestic circulation as a main body" was added as a prefix to the wording, a clear emphasis on developing domestic demand, production capacity and supply chains. 
A New Economic Paradigm
The phrase attracted much media attention in late October 2020, when Qiushi published an article by President Xi Jinping, titled "Several Major Issues in the National Medium- and Long-Term Economic and Social Development Strategy." Reportedly based on a speech delivered in April 2020, the article labeled dual circulation as a new development paradigm for China, highlighting its prominence in the country's overall policy deliberation.   
Two years have gone by since its first appearance, and although China has avoided the worst of the devastating pandemic, the economy is now facing strong headwinds, and growth continues to weaken. As the government struggles to safeguard stable growth while continuing with its zero-COVID policy, it is worth reflecting on the dual circulation strategy. 
How best to understand this relatively new, centrally directed development strategy, and what are the underlying motivations and objectives? Another question is how to put into practice the new development thinking, and whether China's weakened economic performance since late 2021 has modified government policy priorities. 
Is It Any More Than Political Rhetoric?
New terms advocated by top Chinese leaders are important, although sometimes they are seen first as not much more than propaganda or political rhetoric. Dual circulation strategy is one such example. Although the term received limited public attention in the months since its first appearance, it quickly became a catchphrase after a few official articles were published. 
In addition to the official emphasis on the new development strategy, dual circulation is an important policy notion in at least three aspects. First, it signals an evident reorientation toward domestic-centered development. In other words, it aims to shift China's economy away from the so-called "two ends outside, big import and big export" to one that can build up and satisfy domestic demand, production and supply chains. 
The objectives are twofold: One is a long-term perspective of sustainable development, and the other a comparative standpoint of reinforcing China's global competitiveness.
Indeed, it is quoted that "Promoting the formation of a new development pattern with the domestic big circulation as the main body and the domestic and international dual circulation reinforce each other" is an issue emphasized repeatedly by President Xi Jinping and which received wide attention from both international and domestic audiences.
The objectives are twofold: One is a long-term perspective of sustainable development, and the other a comparative standpoint of reinforcing China's global competitiveness.    
According to Liu He, China's vice-premier and a main economic adviser to President Xi, the dual circulation strategy is based on three considerations: China's level of development, growing protectionist tendencies and anti-globalization sentiment in the world, and China's large economic size and internal diversity. 
China's economy has advanced to a point where a new development strategy that focuses on innovation is required to address various emerging challenges. Second, weakness in the world economy and challenges to globalization also call for more reliance on domestic production and consumption. Thirdly, China's large economic size and internal diversity now make it possible for a domestic-oriented development solution.  
National Security Considerations
While China's dual-circulation is primarily an economy-based development strategy, it also reflects the country's important national security considerations. This is demonstrated by the policy emphasis on advancing science and technology and innovation-driven development. 
The government has highlighted the importance of breakthroughs in international cutting-edge technologies, and resolving bottlenecks in major technologies and production, to avoid the problem of "stranglehold" technologies. 
Strategic consideration is also seen through the government's repeated emphasis on managing risks, including risks in external demand, food and energy supply, technology, and supply chain disruptions. Perhaps somewhat counterintuitively, China's focus on national security in the dual circulation strategy corresponds to the country's insistence on continued opening and international cooperation. 
Having recognized the danger of escalating geopolitical tensions with some countries, China considers it essential to improve and cultivate relations with its economic partners, including those in the Asia Pacific region, to minimize risks and damages of rising geopolitical tensions and possible international isolation.    
Overall, the dual circulation serves as one strategic directive that, together with plans such as advancing science and technology development and common prosperity, aims to guide China's future development. At the practical level, the government plans to focus on niche areas for promoting dual circulation, ranging from expanding domestic demand, enhancing capacity in science, technology, and innovation, and promoting the modernization of production and supply chains.
In April 2022, the government issued the "Opinions of CPC's Central Committee and the State Council on Accelerating the Construction of a National Unified Market," a policy document closely related to China's dual circulation strategy.    
Being Pushed Further Into the Future
Although China's dual circulation strategy is considered a strategic directive for the country's long-term development, the government may need more time to formulate specific policies and implementation measures, especially when the government has many urgent tasks to tackle, including growth deceleration and serious unemployment concerns.
While the issue of dual circulation was presented strongly in the government's 14th Five-Year Plan, issued in March 2021, it's worth noting that the term did not appear in the latest policy document issued after the State Council's video conference attended by over 100,000 officials, held in May 2022. Indeed, popularity of the term "dual-circulation" on internet search also seems to have declined considerably since the second half of 2021.     
Ultimately, the so-called dual circulation strategy incorporates the ideas and aspirations of Chinese leaders of the past decades, perhaps with some shifting in priorities. It is likely to continue to serve as an important principle guiding China's policymaking in the coming years, especially with President Xi Jinping as its strongest advocate. 
In the short term, however, it might have to give way to policies such as more fiscal support and stronger monetary accommodation that could provide more direct and immediate backing to the economy.