In Practice
Is Your Leadership Increasing Your People Risk?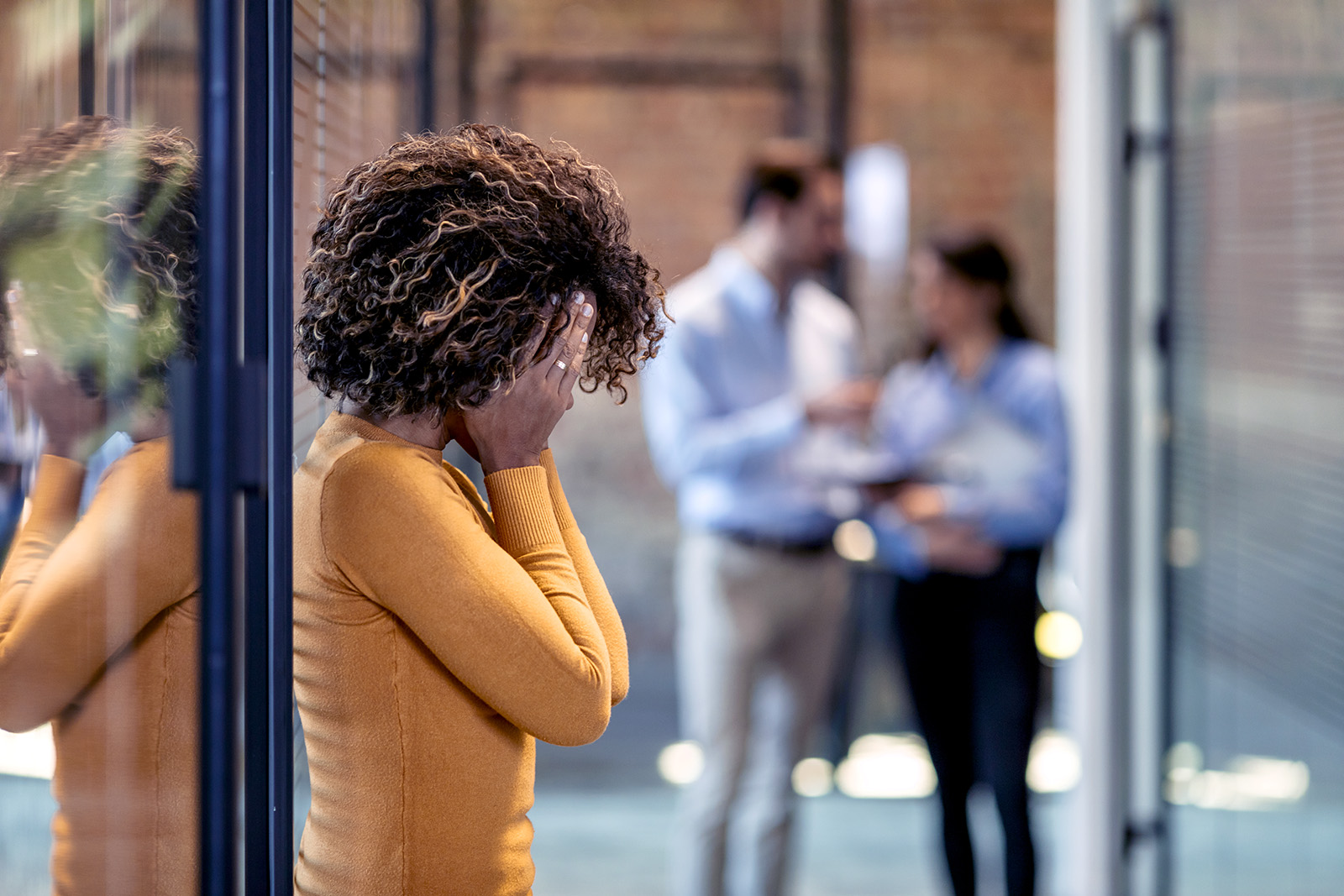 People risk is a growing concern for organizations as issues including health and safety, talent retention and cybersecurity move up the boardroom agenda. 
Due to the COVID-19 pandemic, people risks have become central features in C-suite and boardroom discussions. The pandemic confirmed employer-sponsored health, risk protection and well-being plans as central pillars of the employee value proposition. Many CEOs quickly recognized the impact that employee well-being can have on business continuity, safety, the client experience and retaining key employees.   
Risk managers and their HR counterparts, meanwhile, see multiple barriers to addressing people-related risk, according to a global survey by Mercer Marsh Benefits of nearly 1,400 HR and risk managers. The biggest barrier? A lack of skilled resources to understand and address threats in their organizations. Sometimes senior leadership themselves become a barrier, whether through lack of engagement or due to budgetary constraints. 
With boards increasingly expected to play a central role in the ownership and responsibility for managing people-related risks, these barriers are a significant concern. HR and risk managers must work more closely together to increase their awareness of and address these threats. Today's most critical threats require a multi-disciplinary approach.
Our research examined the biggest people-related threats facing employers today. 
Health and Safety
Firms must ensure that programs address the physical, emotional, financial and social needs of employees in order to protect against risks like communicable or non-communicable health conditions or work-related illness or injury. Workforce exhaustion was the fourth-highest threat among all people risks in the survey, and yet, when it comes to addressing exhaustion risk, it ranked 13th.  
The more well-being resources you offer, the more supported and loyal your workforce will feel.
Use employee listening to understand what aspects of life may be at play. It is likely a combination of factors, including the pervasiveness and depth of health, environmental and justice-related issues that make us anxious about our collective future. It's the day-to-day pressures that come from the pandemic, caregiving and/or isolation fatigue. For some, organizational culture, leadership, job design and even how misconduct is handled could be at play. Employers have a unique opportunity to provide support during moments that increasingly matter.  
While benefits are not the answer to every workforce challenge, you can think about where there are gaps in benefits and other support programs, such as mental health support beyond an employee assistance program, new offerings in light of remote working or access to support for people experiencing loneliness and isolation. For example, adopting employee listening programs ensures that a workforce-centric view is taken into account when designing the benefits experience. We've seen employers embrace new efforts such as coaching solutions on issues ranging from parenting to sleep health; innovative platforms to drive social connectedness across colleagues; and a resurgence in supervisory training focused on mental health.  
Governance and Financial
Reduced insurer appetite and medical inflation is pushing up the costs of some benefits. Simultaneously, increases in use, claims duration and severity can lead to increasing health, risk protection and well-being benefit costs. Half (52%) of respondents in the survey deemed increasing health, risk protection and well-being costs as likely or very likely to occur in their organization. 
To address rising costs, companies need to strategically review their risk management framework to see where they might reduce the frequency, impact and duration of avoidable medical and disability claims. Progressive companies analyze benefit use and claims data to identify key cost drivers. They also use predictive analysis to see how costs may rise in the future. Of course, data analytics can't stand alone. A review of the benefit plan and company culture to motivate healthy employee behavior and implementing initiatives that advance a healthy workforce will help to create a sustainable benefits offering.  
Accelerated Digitization
Cybersecurity was globally ranked as the No. 1 risk by both HR and risk managers in our survey. Digital-focused risks, including loss of personal information and system obsolescence, are heightened due to how HR data is maintained and how benefits and other programs are delivered. Organizations need to collaborate across functions to assess whether the risk of a data breach associated with HR data is sufficiently mitigated.
Talent Practices
There is much research on the impact of high-performing teams and the importance of key drivers like shared values, purpose, trust and inclusiveness. The inability to create an attractive employee experience, strong talent pipeline, compelling employee value proposition including growth opportunities will lead to an unmotivated workforce and the loss of key talent. 
In fact, talent attraction, retention and engagement was ranked as the second biggest threat by both HR and risk managers in our survey. While turnover costs like recruitment, onboarding and lost productivity have always been material, having the right talent is more crucial than ever for firms that want to be agile and innovative.
The more well-being resources you offer, the more supported and loyal your workforce will feel. Our Health on Demand 2021 research found that employees who have access to 10 or more health and well-being resources feel the most energized at work. Those with access to the most benefits say the support provided also makes them less likely to move elsewhere (59% compared to 24% of those offered the least support.)
Employees' sense of fulfillment can also come from knowing they are "doing good" on a larger scale, and increasingly, employees want to work for companies that care about their impact on the environment and society.
Environmental and Social
Climate change has businesses facing increasing health and safety risks, productivity loss, and health care costs — as well as reputational and regulatory challenges. Environmental risk ranked eighth for risk managers but failed to crack the top 10 for HR. Twenty-six percent of respondents said that one such barrier to managing environmental risk was that it is not seen as a priority. With 36% of employees preferring to work for organizations known for their environment and social equity, a lack of prioritization will impact the ability to attract and retain key talent.
Employers can respond by improving the health and resilience of workers and communities and creating policies that better support employees who face future challenges (if not crises) from climate-related events.  
Employers also have an opportunity to flip the socioeconomic pyramid. By understanding the health disparities that exist within specific employee demographics and questioning why it is often those at the top that have the most benefits when those at the bottom need them the most, employers can remove any counterintuitive practices that may exist in benefit plans. 
People are an organization's most important strength. Never before has it been so crucial that HR and risk managers break out of their silos and work together to protect, equip and motivate.