Economy
Trade Between Russia and China Is Surging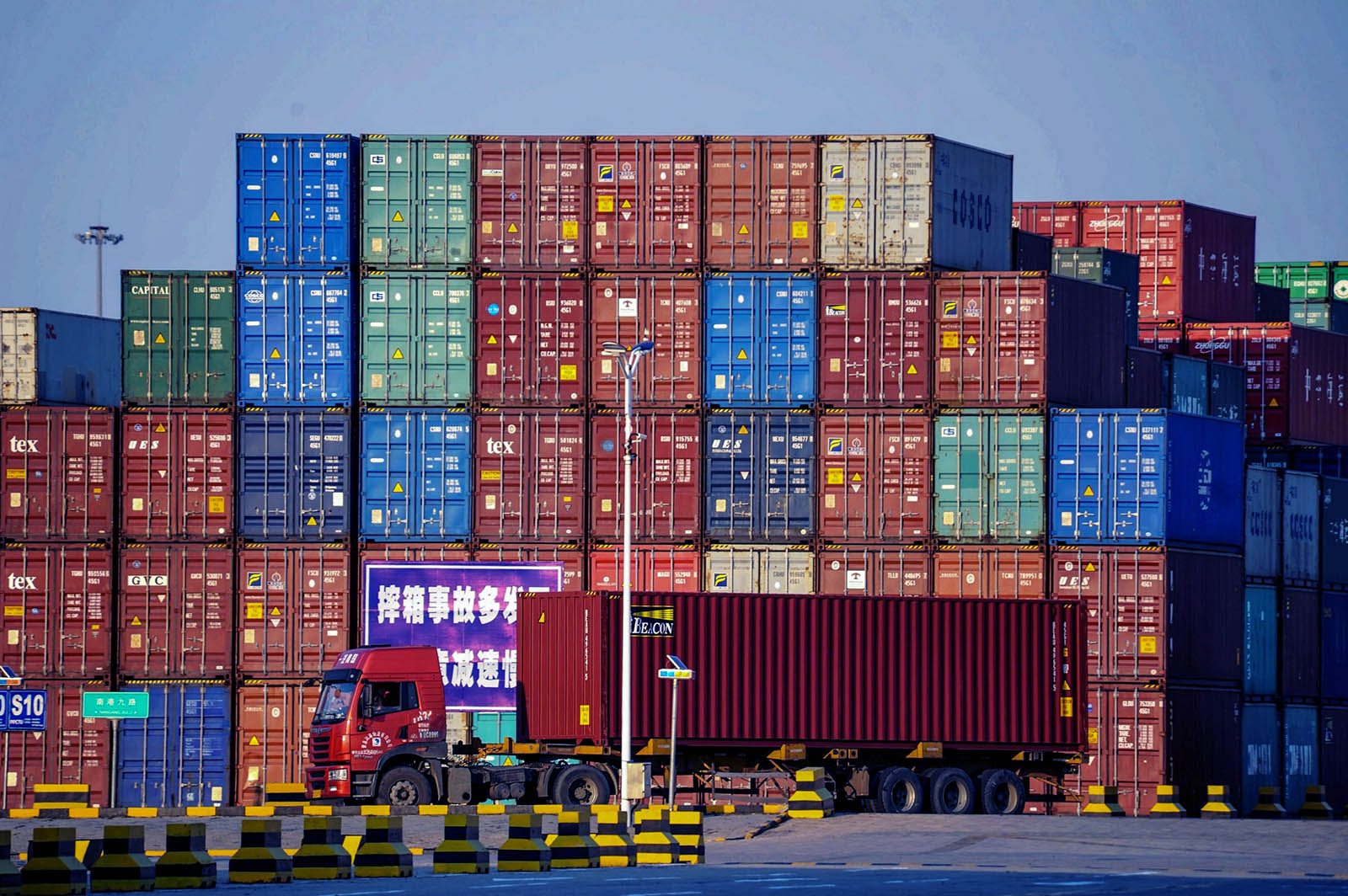 The close relationship between Moscow and Beijing — consolidated in 2014 in the wake of the EU's trade sanctions against Russia — was expected by many to be short-lived. Yet, fast forward to today, and the partnership is stronger than ever. 
Surge in Bilateral Trade
Bilateral trade between Russia and China increased by around 4.5% in the first eight months of 2019, reaching $70 billion, with exports to China almost entirely responsible for the surge in activity. Though Russia's greater reliance on trade with the East was expected, the continued strength of Russia-China relations five years down the line was more of a surprise. What's more, the union shows no signs of weakening given the extra impetus that the China-led Belt and Road Initiative has offered. 
China's rapid expansion has not only necessitated new trade partners such as Russia, but it has also required support for Chinese-led infrastructure projects spanning westward. The result: new opportunities on the horizon for financial institutions and corporates. 
A Record Year
China already held the position as Russia's largest trade partner for nine consecutive years, but trade volumes between the two countries are now growing at an unprecedented rate. 2018 was a record year: Bilateral trade rose by more than a quarter, exceeding $100 billion for the first time. And it doesn't end there. Russia's Prime Minister Dmitry Medvedev has announced lofty ambitions of doubling Russia's trade with China by 2024 via greater cooperation in key economic areas, including energy, high-tech and agriculture.
Though Russia turning eastward following the 2014 sanctions was a predictable move, the fruits of this cooperation have been met with surprise. Indeed, doubts remained over whether China could replace the quality and service that the "Made in Germany" label (and its equivalents) guaranteed for Russian counterparts.
Or so the theory went. But it wasn't long before China-based manufacturers were gaining an increased share of Russia's trade — largely to the detriment of Western producers. 
It's only a matter of when, not if, we will see Russia's high-tech businesses rising up the global rankings. 
Russia's Huge Infrastructure Spend
Russia-China trade relations will bear new fruit in the coming years, thanks to the BRI. Moscow has already earmarked some $100 billion of its currency reserves for large-scale infrastructure projects, including airports, bridges, ports, and rail and road networks through to 2024. Around 10% of this infrastructure spend — the largest in Russia's history — will serve to further facilitate trade through the East-West corridor. 
As an example, one recently approved project is the Meridian Highway, a 2,000-kilometer toll road that will connect the borders of Belarus and Kazakhstan and form the Russian segment of a highway connecting Hamburg to Shanghai. Though a more expensive transport option, improved connectivity will drastically reduce the time it takes for cargo to travel across Eurasia.
Russia's Push for Self-Sufficiency
Nevertheless, for Russia, having stronger relations with its neighbors in the East is but a minor deviation from an otherwise strong commitment to achieving self-sufficiency, an ambition that is unlikely to be abandoned. 
Russia has taken steps toward improving import substitution in areas such as raw food and agriculture. Admittedly, it had little alternative after introducing sanctions against western agricultural products, but it has done so successfully. Importantly, the greater focus on domestic production also impacts other sectors, such as tech. In our view, it's only a matter of when, not if, we will see Russia's high-tech businesses rising up the global rankings. 
Evidently, sanctions have not brought Russia to its knees, but they did curb development. For years, Russian corporates have had little choice but to deleverage when debt repayments to western banks were due and refrain from large capital expenditures. The volatility of the ruble has also constituted an unwelcome risk factor for the country's export business. 
The Need to Adapt to the New Reality
The effects have also been felt outside of Russia. The success of import substitution has been bad news for non-EU exporters to Russia and, in turn, for banks involved in export finance. Businesses must adapt as a result. Indeed, in the coming years, Russia-China relations may increasingly force international banks and corporates to look for growth opportunities elsewhere in Central Asia. Let's not forget that they can soon take advantage of the connectivity projects pending under the BRI. Undoubtedly, businesses of all types must be ready to acclimatize to the changes that will come from Russia and China's warmer relations.