Geopolitics
China's Belt and Road Is Opening Up to Foreign Companies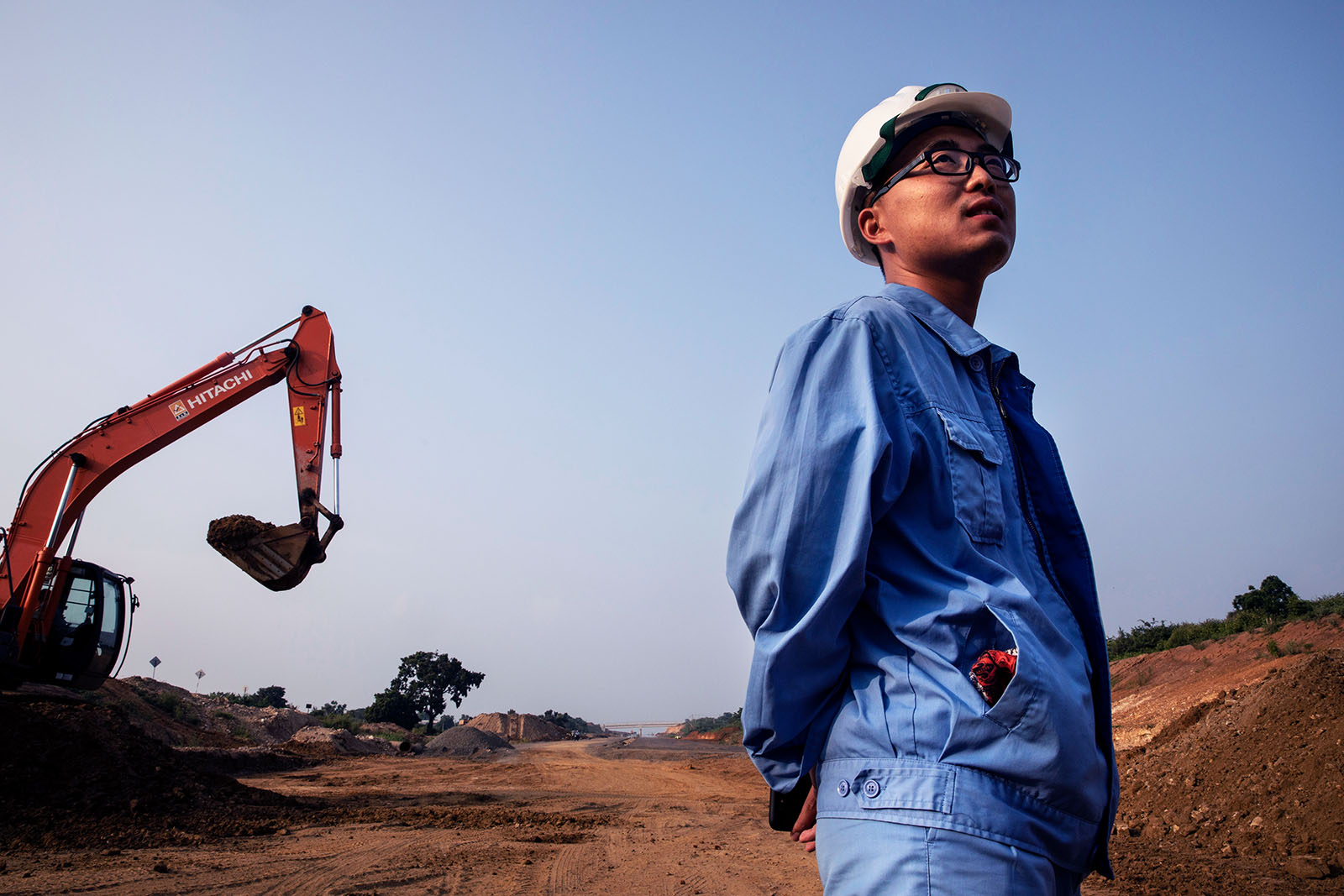 While the coronavirus is a significant destabilizing factor in China's growth trajectory, business as usual should eventually return. China has tackled Black Swan events before, and the Chinese government's development efforts remain in place, particularly the Belt and Road Initiative (BRI).
Extending from east to west, the BRI now encompasses as much as 65% of the world's population and half of global gross domestic product (GDP). When first announced, investment was primarily targeted at transport infrastructure, but this remit has steadily expanded in scope, moving into power generation, oil and gas pipelines, education and health care, among others. An estimated $1.9 trillion of annual investment is still required to fund these projects. 
The sheer scale of the initiative shocked many when it was first announced, with observers skeptical as to how realistic the project was. 
Environmental Challenges
Environmental, social and governance (ESG) considerations are typical of the large infrastructure projects that characterize the BRI. Biodiversity loss, environmental degradation and the illegal diversion of public funds are among some of the risks present in countries involved in the BRI, which tend to have weaker governance models in place. To alleviate such risks, stakeholders must work together to establish standards and best practices for future BRI-related projects. 
In April 2018, 27 institutions signed a set of voluntary principles—known as the Green Investment Principles (GIP)—to help promote green investment along the route. The GIP's objectives include incorporating sustainable development and low-carbon practices into BRI projects, aligning with both the Paris Agreement and United Nations' Sustainable Development Goals. 
Other efforts aimed at reducing ESG risks include undertaking an environmental and social impact assessment (ESIA). This was one of 12 recommendations from the Asia Society Policy Institute, aiming to shed light on the scale of the BRI and suggest best practices and standards to help mitigate risks within its future development. The ESIA would be conducted after project approval and ahead of any construction, in consultation with local stakeholders, to avoid any adverse environmental and social impacts during the project's lifecycle. 
Growing Renewables Portfolio
On a project basis, meanwhile, China has also begun promoting those focused on renewable energy, such as hydroelectric, solar and wind facilities, and this is expected to become an increasingly important component of the BRI in years to come. The 2018 opening of the Punta Sierra Wind Farm, the first project financed by China State Power Investment Corporation in Chile, exemplifies both the push toward renewables and ESG-linked investment, as well as the BRI's broadening geographical scope. 
The wind farm was brought online in 2018 with a capacity of 82 megawatts and is expected to generate about 282 gigawatts per year, thanks to 32 Goldwind turbines. The project is the first Pacific Hydro wind farm in the country and the first wind farm financed by China State Power Investment Corporation in Chile, with total investment estimated to be around $140 million.
With the necessary protections in place, and the right agreements and partnerships, the opportunities for continued and sustainable development of the BRI are numerous
Funded in Dollars
As exemplified by the Punta Sierra development, BRI projects are typically funded in United States dollars, given the renminbi's limited scope as a global currency. To meet this demand, China has been providing funding through its foreign reserves. However, a spate of investment between 2014-2017 has seen the government approach the limits of its desired spending. 
As a result, China has begun seeking investment from international banks and investors. This will not only bring in much-needed funds, but also ensure a diversified financial participation that makes the project more resistant to geopolitical and financial risks. 
Concerns have been raised by third-party lenders, however, regarding debt sustainability in BRI project host countries. BRI investment should not build up levels of debt that prove problematic to manage in future. 
Opening Up to Foreign Companies
To help alleviate these concerns, the Chinese government has put in place a debt sustainability framework, encouraging financiers to conduct debt sustainability analyses and manage any risks accordingly. This framework—largely aligned with the International Monetary Fund and World Bank debt sustainability framework—should help direct financing to where it is most productive and sustainable. 
Measures include assigning different thresholds of multiple debt indicators for groups of countries according to their debt-carrying capacities, providing risk ratings based on evaluations of baseline projections and stress tests.
What's more, trilateral partnerships between China, the destination country and third-party investors are helping to balance Chinese investment with additional risk mitigation and quality assurance. Governments across Africa are notably becoming more open to such collaboration, particularly where risk assurance is a critical consideration. One example of this is Mozambique's Maputo-Katembe bridge, where the government awarded the tender for the build quality monitoring to German engineering firm Gauff. 
This type of cooperation remains rare, though a growing interest in such arrangements—from both a Chinese and host country perspective—will likely spur adoption.
Diversifying the Funders Is Key
With the necessary protections in place, and the right agreements and partnerships, the opportunities for continued and sustainable development of the BRI are numerous. To date, the initiative has generated significant benefits for communities all along China's historic trading routes.  
Continued backing from China's state-owned banks will be critical in helping affirm the BRI's strength and stability, but it is the growing interest from global banks and investors that will provide the required support to fund the initiative. Diversifying the range of financiers will help lower project and transaction costs, reduce financial and ESG risks and ultimately improve the likelihood of projects' success. 
Structured in the right way, BRI projects—even in perceived higher-risk countries—will continue to offer vast opportunities and positive impacts both for all stakeholders involved.