GeoWatch
The Growing Flux—and Opportunities—in the Middle East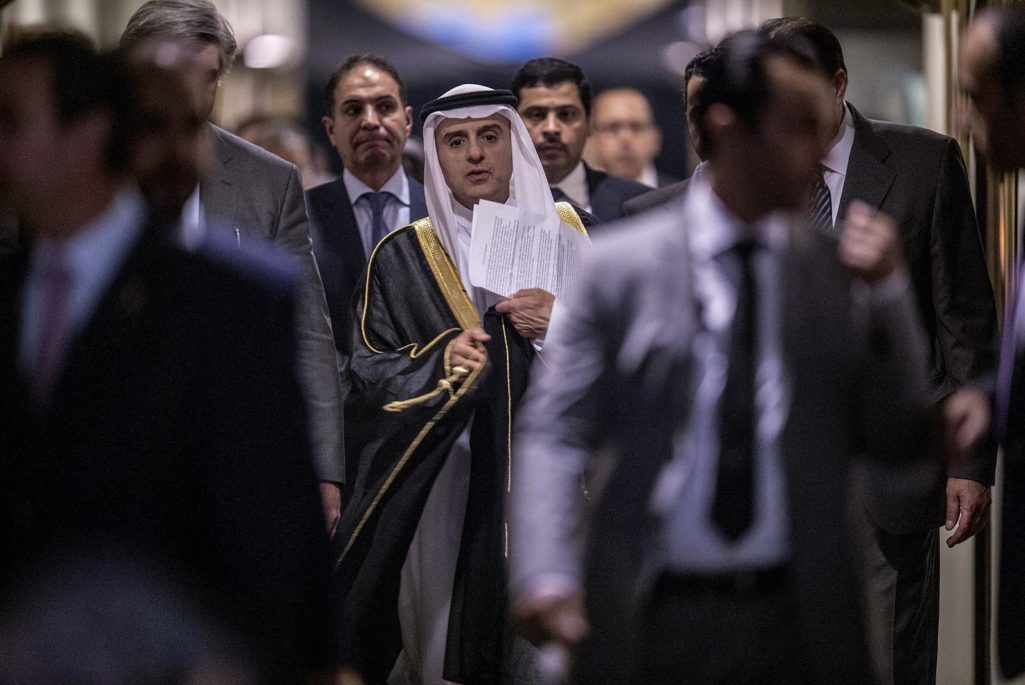 The greater Middle East, inured to historical and political schisms, could soon see a widening of those divisions and potentially offer major opportunities for trade and commerce.
It was reported last month that Russian strategic bombers had conducted raids on targets in Syria. This, by itself, comes as no surprise; Russia had conducted long-range bombing raids against forces opposed to its ally, Syrian President Bashar al-Assad, since September 2015. On this occasion, however, the Tupolev bombers that were used to conduct the strikes took off from the Hamedan airfield in western Iran. This was the first time Russian bombers had used an Iranian air base to conduct their strikes and created no small degree of surprise internationally by doing so.
By being based in Iran, the nuclear-capable Tupolev Tu-22M strategic bombers were able to cut their mission time in half. Because these bombers require high levels of maintenance, it makes sense that, in addition to their air crews, a full complement of maintenance staff is also based in Iran. However, a week after the raid took place, Iran reported that it had stopped Russian bombers from using the airfield to conduct raids on Syria.
Two immediate points of interest can be gleaned from this information. First, it stands to reason that in order to base aircraft and military personnel in Iran, Moscow and Tehran must have reached an agreement that allows such an arrangement. It could have been part of the agreement by which Russia sold its deadly S-300 missile systems to Iran. It was this missile system that effectively shut down Turkish air operations over northern Syria after Turkey shot down a Russian bomber previously. Such an agreement would further enhance Russia's footprint in the Middle East.
Second, although Iran stated that it has stopped Russian bombers from using its air base to strike at Syria; it did not say that it had permanently stopped Moscow from operating from the base, let alone ask the Russian authorities to remove them from Iran altogether.
Russian-Iran Alliance Puts Saudi Arabia at Risk
In a wider context, an alliance of any kind between these two oil- and gas-producing countries can only cause regional oil powerhouse, Saudi Arabia, much concern. Saudi Arabia and Iran see each other as ideological and economic competitors. Riyadh is particularly concerned about Tehran's now-delayed nuclear program. It realizes that after the stipulated 10-year delay period, Iran could hold a strong strategic advantage.
A nuclear-capable Iran, moreover, could emphasize the so-called Shia crescent that stretches from Syria to Iran and balances Saudi influence in the wider region. If Iran is now aligning towards Russia, it likely appears to the Saudis that Iran could be colluding against them in terms of its energy sales, which account for around 90 percent of its exports.
Another source of Saudi anxiety, apart from its lack of trust in the Obama Administration, is its apparently waning influence in Pakistan, the Muslim world's only nuclear power.
A source of Saudi anxiety: its apparently waning influence in Pakistan, the Muslim world's only nuclear power.
Riyadh has long been suspected of having financed Pakistan's nuclear program and believed it could obtain nuclear weapons, if it so desired, from Islamabad. That belief was shattered when Pakistan refused to take part in war games with a "coalition" that Riyadh was assembling before attacking Houthi rebels, who are backed by Iran, in Yemen. Prior to that, Pakistan had entered into an agreement with its energy-rich neighbor, Iran, to build a pipeline from Iran to Pakistan to move oil and gas into energy-starved Pakistan. Both countries were to build the pipeline in their respective territories and Iran began work on constructing it. Pakistan, under pressure from Saudi Arabia, called off the deal. When Iran claimed damages of around $1.5 billion, Saudi Arabia offered Pakistan a grant in that amount. Now, however, China secured an agreement with Iran to pipe oil and gas into its Xinjiang region through Pakistan. In order to persuade Pakistan to agree to the pipeline passing through its territory, Beijing offered to invest $46 billion in the China-Pakistan Economic Corridor. Unwilling to lose that investment, Pakistan refused to join the Saudi coalition.
Uncommon Bedfellows in the Middle East
Minus a nuclear umbrella from Washington and now unsure of Pakistani assistance, Riyadh has seemingly embarked upon a course that would have been unthinkable just a few years ago. Realizing that Israel perceives Iran as an existential threat, Riyadh appears to have fallen back on the old adage, "The enemy of my enemy is my friend." Accordingly, it appears to have initiated backdoor communications with Tel Aviv with a view towards normalizing relations. While there had previously been some signs of just such a normalization occurring and despite the protestations of a retired Saudi Army General that his visit to Tel Aviv was not about normalizing ties, the fact that he was there at all and the Saudi media's recent softening tone over Israel would appear to indicate that Riyadh is slowly aligning with Tel Aviv.
Despite some opposition among its citizens to any normalization, Riyadh will likely prevail. Prime Minister Benjamin Netanyahu has since claimed that the Saudis now perceive Israel as an ally.
Can Saudi Arabia Sell an Israeli Alliance to Broader Middle East?
The question must be asked, though, will the rest of the Middle East support the Saudis in this matter? Kuwait probably will but Bahrain's Sunni rulers will need to consider the matter carefully, given that its Shi'a population is between 46 and 60 percent of the population and will take Iran's side. The Gulf States would likely support Riyadh since they already have developed ties with Israel, which planned to open a diplomatic mission in Abu Dhabi. These states would seek to develop broader and deeper commercial ties with Israel.
Egypt and other "moderate" Arab states will wish to normalize their relations with Israel but the sticking point remains Palestine and Israel's annexation of territory. The Saudis placed their peace initiative on the table years ago, but it is unlikely that Netanyahu or any other Israeli leader will give up the Golan Heights or East Jerusalem. Since it is Saudi Arabia that needs to normalize relations, Netanyahu will probably place the onus on them to come up with a solution to any stalemate.
Algeria will probably support Riyadh but Tunisia could be a different matter. An official in Tunis recently stated that Hamas had opened an office there, but Hamas denied it did. Qatar is another unknown. It has sought to punch above its diplomatic weight for some years now, providing asylum to all, including groups designated as terrorists by other Arab states. That strategy backfired when Riyadh, the United Arab Emirates and Bahrain recalled their Ambassadors to Doha after the latter offered asylum to the Muslim Brotherhood leadership. Israel, moreover, could compete with Qatar for gas exports, given the former's massive offshore Tamar and Leviathan gas fields. The Gulf States could now initiate direct trade links with Israel, as could Riyadh.
If this were to happen, it would create new schisms in the Middle East, but simultaneously, new business opportunities. The Arab states could see a reduction in their tensions with Israel, but it would be the latter that would gain the most by gaining a powerful ally in its fight against their common enemy.