Technology
Fiber Broadband: Here's How Governments Could Support Balanced Coverage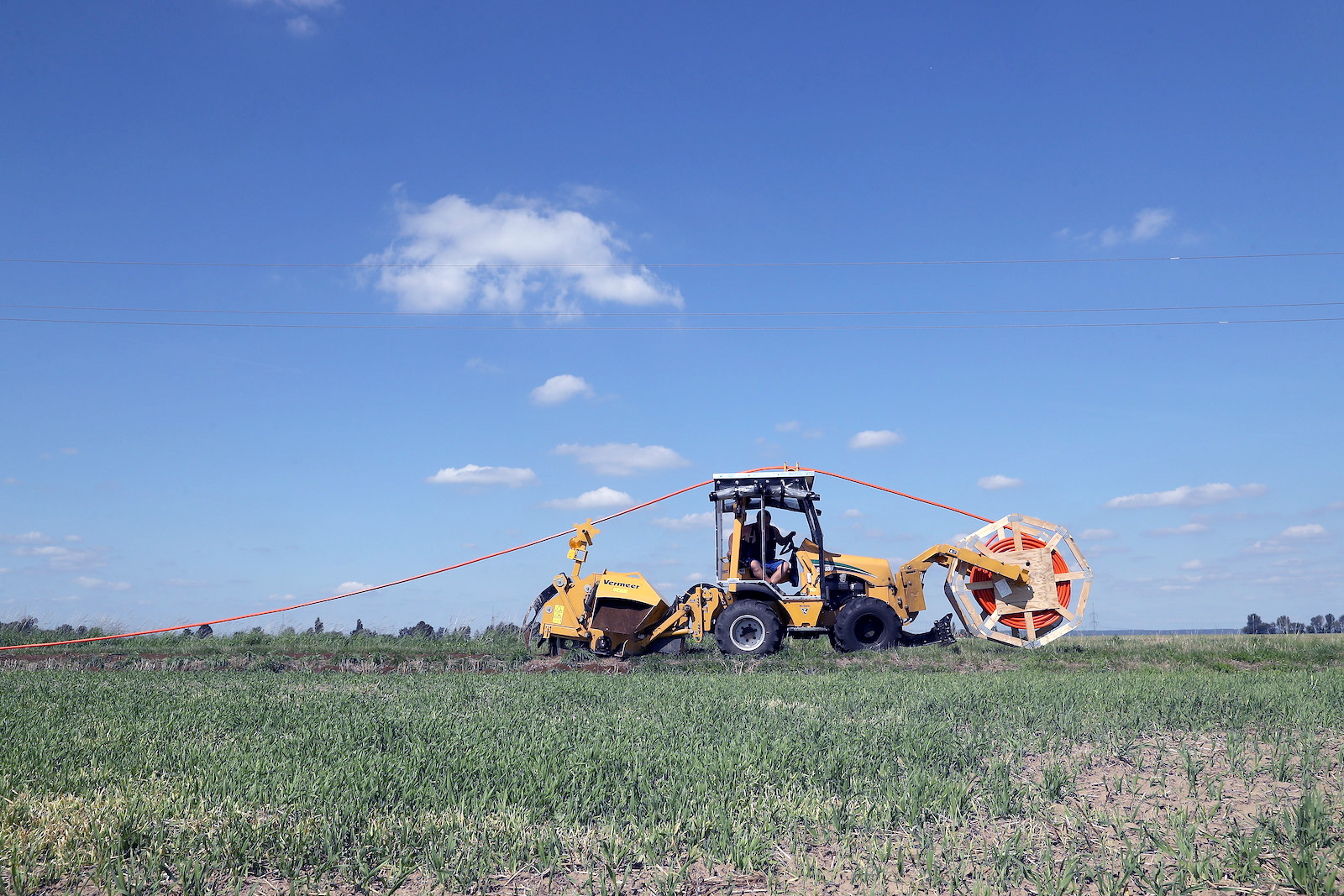 Worldwide, there has been an exponential growth in government and end-user appetites for high-speed fiber broadband; the number of OECD countries reaching 70% fiber has doubled from 2018 to 2020 alone. Key reasons for this shift include the fact that fiber networks send data about 20 times faster than legacy copper counterparts and require far less maintenance and energy input.
Fiber connections have also been linked to numerous desirable government outcomes — increased corporate innovation, increased labor productivity, increased data security, higher property values, reduced unemployment and increased access to education and health care. A study of fiber rollout in France found that fiber provisions boosted the creation of new businesses in the transport, services and commerce sectors by about 10% and reduced unemployment by about 5-8%.
Challenges
While plans for future investment in fiber rollouts globally are significant, the current reality is that coverage varies significantly across countries. A country's natural environment, particularly its size and topography, will impact the speed and overall cost of extending fiber coverage to all towns and businesses. 
Where a government leaves the progress of a rollout to market forces alone, this can lead to an imbalance of coverage where urban areas are prioritized based on operator profits.  
Historical choices about communications infrastructure can also impact future fiber coverage growth.  Where legacy infrastructure is a mix of copper wiring, cables and other technologies, prior investment in these technologies can slow the willingness of operators to migrate to an expensive fiber-only business model. Re-skilling telco workers for fiber rollout has also been a significant challenge for operators. In 2021, a group of bipartisan leaders both within and outside of the telecommunications industry in the U.S. penned a letter to President Joe Biden, urging that the government spend more money on apprenticeship programs to support the federal rollout of broadband projects. Other providers have opted for private training options instead; for example, Etisalat in the United Arab Emirates (UAE), has trained over 2,000 technical laborers via their Etisalat Academy, which has become the largest telco training center in the MENA region. 
Potential Ways Forward
There are a number of ways that governments can help guide or stimulate fiber rollouts, potentially generating significant interest from industry participants and private capital if the right environment is created.
Many nations that have progressed at speed with a fiber rollout have done so in parallel with supportive government policies that strike the right balance between supporting incumbent operators and new entrants to ensure competition, innovation and coverage of more rural areas. South Korea, for example, vaunts one of the highest fiber penetration rates in the world, at 83.9% as of 2020. Much of its success has been attributed to the 2012 Giga Korea Project, which received a total of  550 billion won ($470 million) investment at a 3:1 ratio of government to private sector contribution. Additionally, a fair regulatory environment has encouraged the entry of new players, keeping fiber infrastructure costs low and consumer choice wide, enabling the rapid rollout of 5G across the country.
The U.K.'s Project Gigabit, a 5 billion pound ($6.6 billion) government infrastructure plan to enable and deliver fast and reliable digital connectivity across underserved areas in the U.K., has also been highly impactful. Run by Building Digital U.K., the project has boasted one of the fastest fiber rollouts across Europe: 60% of U.K. households are to have access to gigabit speeds by the end of 2021, contrasted against the 10% coverage in 2019. In addition, households and businesses still awaiting coverage from the project are eligible for the U.K.'s 210 million pound ($278 million) Gigabit Broadband Voucher Scheme, which subsidizes the costs of fiber installation. 
Along with financial support, ensuring that national targets are clear and aligned with private sector goals is key to a successful rollout. The U.S. Congress recently passed a $1.2 trillion bipartisan infrastructure bill, of which $80 billion has been designated for the deployment of symmetrical 100Mbps broadband in underserved areas. Some price cap operators have criticized the 100Mbps policy requirement citing its impracticability: Operators would face massive costs in overhauling legacy copper systems and believe that symmetrical 100Mbps speeds are both unnecessary for most homes and small businesses while also resulting in higher costs for consumers. 
In addition to understanding and being aligned with ambitions that are set by a national government for fiber roll-outs, potential investors will also be keen to understand the current regulatory environment and intended future direction of travel.  Where a regulatory body is known to be willing to engage with the private sector and outline longer-term ambitions, this can help provide the confidence that is needed to attract new investors into this sector.
Conclusion
The positive externalities incurred by broad-based fiber rollouts are numerous, extending beyond market competitiveness to alleviating socioeconomic disparities. However, where rollout progress is left to market forces alone it is clear that network coverage can be uneven and diverge from national targets. The public sector therefore plays a pivotal role in partnering with private operators to capitalize on these externalities, while distributing fiber services in an efficient and equitable manner for end users.