Economy
Will President Bukele Lift El Salvador Out of Its Economic Slump?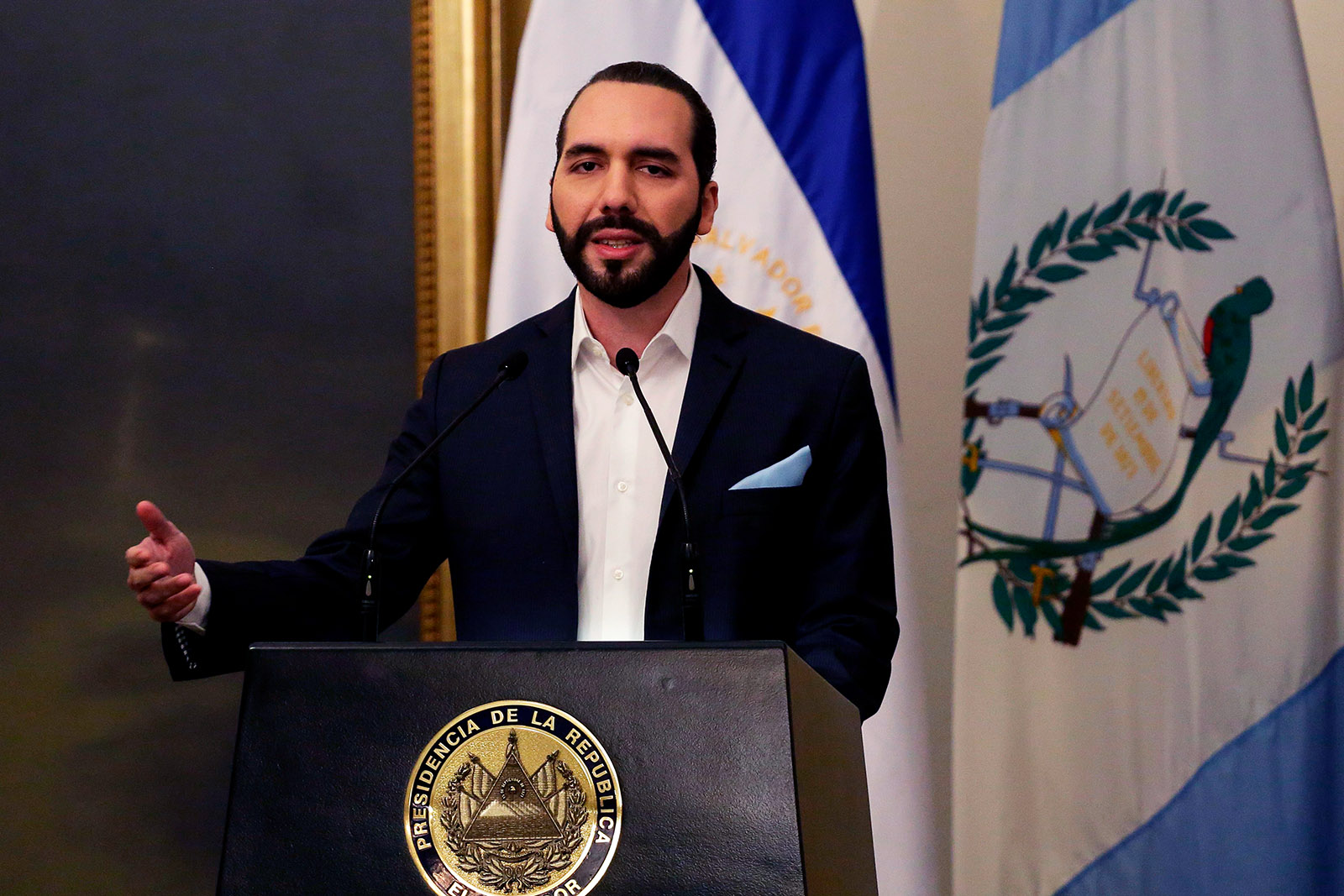 Colombia did it twenty-five years ago. At that time, one of the world's most violent countries found a way to reinvent itself. Today, another Latin American country aims to do the same. Can it work?
That's the question weighing on the shoulders of President Nayib Bukele, the 38-year-old millennial and the youngest head of state in El Salvador's history. Roughly a year into office, the Twitter-savvy technocratic populist has made good on his promises to tackle corruption and homicide, albeit with a whiff of authoritarianism. In the process, he aims to shift the immigration debate both in El Salvador as well as in the United States. 
President Bukele likes to see himself as a controversial "doer" — and there's no doubting he gets things done. Case in point: On March 11, El Salvador became the first country in the Americas to ban entry to all foreign citizens in a bid to stem the spread of the coronavirus, despite the fact there were as yet no confirmed cases in El Salvador. 
But President Bukele is also trying to lift the country up by its economic bootstraps and give Salvadorans a reason to stay. If President Bukele succeeds — while respecting the nation's democratic institutions (and this last item is not so obvious) — he could provide a new blueprint for migration policy around the world. 
Talking Straight on Migration
Migration debates have roiled both El Salvador and the United States. A photograph of a Salvadoran father and daughter who drowned trying to cross the Rio Grande drew major international attention last year. 
President Donald Trump decried the migrant caravans that carried Salvadorans, but the former President of El Salvador rejected the U.S. administration's demands to halt emigration, noting that "migrating is a right." 
President Bukele has taken a different approach. With migrants from Central America's Northern Triangle accounting for a majority of apprehensions at the U.S. border in 2019, he is trying to set his country apart from neighboring Guatemala and Honduras. He points to economic growth and foreign investment as solutions for the poverty, unemployment and violence that lead to mass exodus. In his first public appearance after El Salvador's 2019 election, President Bukele responded in Washington, D.C., to President Trump's criticisms by saying: "We don't want [foreign] aid, we want to do business with you."
It's the Economy, Estúpido
El Salvador's economy has been stuck in low gear for decades. Annual GDP growth exceeded 3% only twice since 2000 and averaged just 2.3% in the last five years. The Central American country depends heavily on the United States, with 42% of El Salvador's 2019 exports heading north. In addition, El Salvador has one of the highest remittance rates in the world — reaching more than one-fifth of the nation's GDP in 2018.
El Salvador President Bukele's success stems in part from his ability to capitalize cannily on El Salvador's anti-establishment streak.
President Bukele wants to wean the country off of expatriate dollars by boosting productivity and diversifying the economy — and in the meantime, encourage the investment of remittances in El Salvador's private sector, instead of sending them home for direct consumption. Off the bat, the government has sought out funds from abroad to modernize its textile, plastic, glass and pharmaceutical industries, courting diverse partners beyond the United States to include Japan, the European Union, South Korea and Morocco. 
Flirting With Beijing
In December last year, President Bukele announced that China would help the nation build several new infrastructure projects, including a water treatment plant and a stadium, in addition to streets, parks and a water system in coastal tourist areas. Not exactly high-priority projects; but China's investments achieve the double goal of bringing additional funds into the country and worrying the United States.
President Bukele has pledged to fight corruption as a way to strengthen the national economy. So far, he's made good on that promise, kicking off the process to create an El Salvador-based, international agency against corruption like the former U.N.-backed commission in Guatemala. In conjunction with the Organization of American States, President Bukele has launched the beginnings of the International Commission against Impunity in El Salvador.
Plugging the Gunfire
Salvadorans don't just leave their homes from lack of jobs — they also flee rampant violence. Impressively, President Bukele has made tackling gang warfare and homicide a centerpiece of his government policy. So far, the results have been stunning. El Salvador ended 2019 with 29% fewer homicides than in 2018. 
The decline began in July 2019, shortly after President Bukele took office and started implementing the Territorial Control Plan (Plan Control Territorial), a security strategy that goes beyond blunt police force by promoting greater cooperation between security institutions and collaboration with communities. By December last year, the average daily murder rate had fallen to 3.87 — which means that El Salvador ended 2019 with its most peaceful month since its civil war ended in 1992. 
Stormy Relationship With Congress
President Bukele's success stems in part from his ability to capitalize cannily on El Salvador's anti-establishment streak. He is a populist, and his election brought El Salvador's two-party system to an end. President Bukele's political party — Nuevas Ideas (New Ideas) — is so novel that it includes no members of Congress, which is controlled by rivals. 
His dealings with Congress have not been pretty. In February 2020, President Bukele ordered armed troops to storm Congress, berating lawmakers that were slow-walking his crime-fighting plan. Legislators accused President Bukele of staging an attempted coup, the constitutional court rebuked the show of force as a threat to the country's democratic institutions, and human rights organizations around the world quickly jumped into the fray. 
Since the outcry, the president has begrudgingly stayed in his democratic lane. President Bukele has clearly been successful at forcing the discredited traditional parties into submission, but he must win seats during midterm elections in 2021 to stay in the game. He enjoys an astronomically high approval rating that hovers around 90% — and knows that continued success depends on making good on promises while capitalizing on the political disenchantment of Salvadorans. 
Changing the Playbook?
President Bukele is a rarity in a region filled with heads of state who regularly poll in the low 20% range. Much remains to be done to translate fresh economic policy and renewed interest from foreign companies into tangible endeavors that generate opportunities for Salvadorans. 
But if President Bukele can turn El Salvador's bloody reputation into a symbol of Central American prosperity, he won't have just improved the lives of his country's people. He'll also prove that migration issues have more to do with what's going on inside than outside a country — and that sound economics, citizen security and institution-building are key to lasting political success in developing nations. 
President Bukele's challenge now is to prove that radical change in El Salvador can be achieved through democratic means, albeit with the occasional uncomfortable flair.