Economy
How Asia Can Unleash Private Investment for Its Infrastructure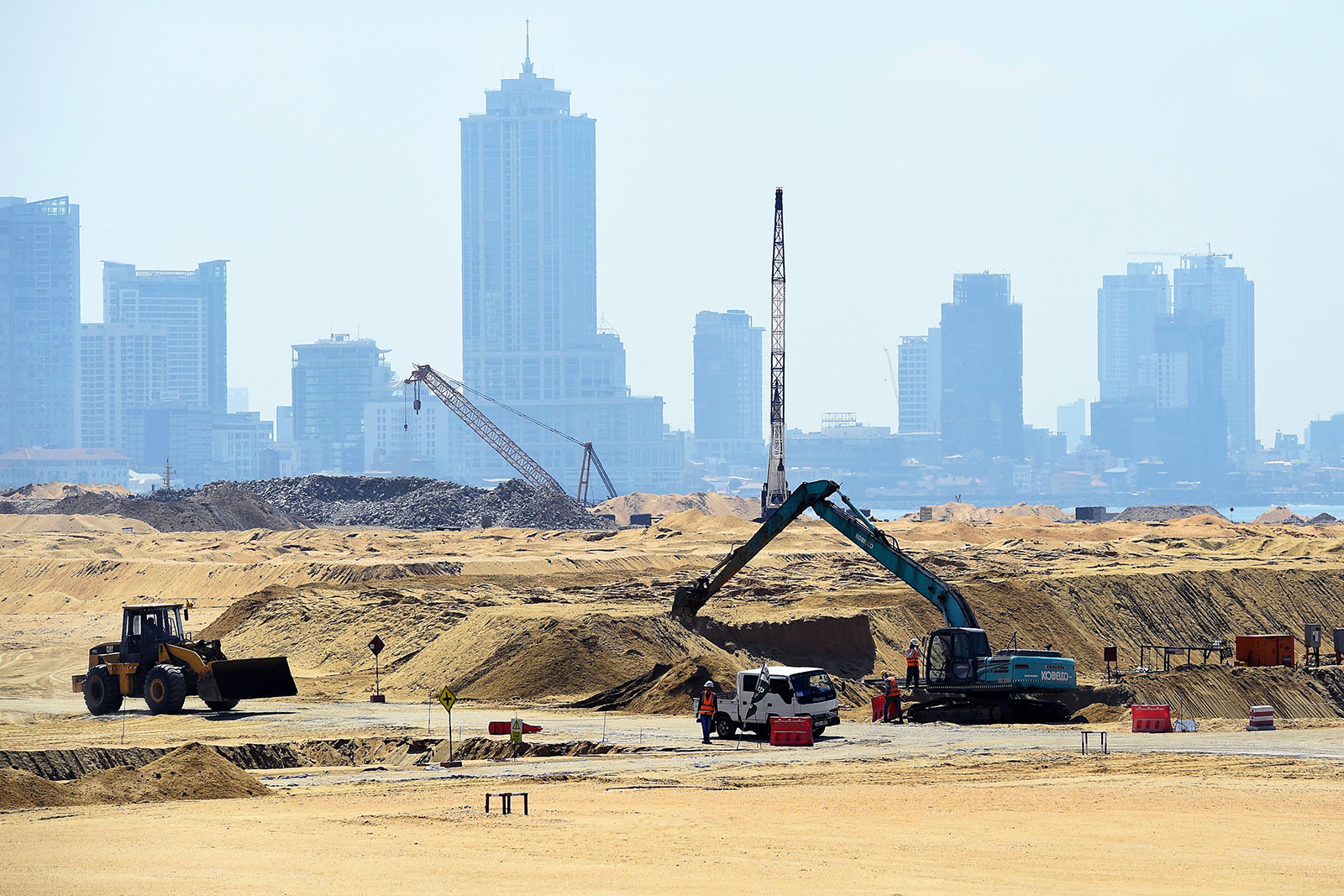 Asian governments are scrambling to reboot their battered economies, following the COVID-19 pandemic. The key to generating a return to high levels of economic growth is a substantial increase in infrastructure investment. 
The Asian Development Bank (ADB) has estimated that developing Asian economies need $1.7 trillion a year in climate-adjusted infrastructure investment in transportation, power, water and sanitation and telecommunications. Prior to the pandemic, only about two-thirds of that huge financing requirement was being met, overwhelmingly with government spending. 
However, the public purse, stretched thin by the costly response to COVID-19, is unable to fill the massive gap. Only through private sector investment can developing Asia ensure connectivity and the physical foundations essential for a modern economy to create jobs and prosperity. 
So what can Asian governments and their partners do to unleash pent-up funds waiting on the sidelines? Here are four key areas for action.
Prepare More Projects
A key bottleneck to increasing infrastructure investment is the simple lack of bankable projects. There are several initiatives underway, but more action is required — particularly in more challenging environments, like fragile and conflict-affected states. 
One promising initiative is the Asia Pacific Project Preparation Facility. The facility, supported by several donors, helps governments in developing countries prepare and structure their infrastructure projects with private sector participation — including privatization and public–private partnership (PPPs) modalities — and bring them to the global market.
Harness Technology
It is increasingly important to leverage technology for better infrastructure project delivery. Utilities are incorporating technology solutions to strengthen resilience and improve efficiency. 
For example, operation and maintenance of projects can be enhanced greatly by using Internet of Things devices for speedy response, employing data analytics to monitor and supervise projects and utilizing blockchain for online authentication and disintermediation. 
COVID-19 dealt a harsh blow to Asia's developing countries and derailed their efforts to meet the Sustainable Development Goals, but they can prepare the groundwork for long-term growth.
Consultations with leading actors in different infrastructure sectors reveal the great importance of incorporating technology across the project lifecycle, using tools like drone monitoring of construction and robotic process automation to improve performance. To attract financing, greenfield projects will have to incorporate new technologies.    
Standardize Procedures
A new report by Swiss Re Institute notes that infrastructure transactions often include custom-tailored financing structures, adding complexity, time and higher upfront costs to the due diligence process. The use of a common template for loan contracts could reduce costs of performing due diligence, while advancing the time to capital deployment.
In addition, standardizing contracts for PPPs would improve the efficiency of project preparation and enable loans to be packaged together more easily. Such an approach would increase the overall size of an investment opportunity and promote diversification within a single transaction, which would help to attract investment.
Tap the Development Banks
The multilateral development banks (MDBs), including the World Bank Group, provide about 10% of the infrastructure financing needs for developing Asia, excluding China and India. Although this may appear small next to the region's needs, the catalytic role and demonstration effects of such financing makes it very important. MDB project financing often stimulates further investment, including by commercial actors.
Last year, the ADB and Asian Infrastructure Investment Bank broke their single year records for financing due to demands related to COVID-19. Close to two-thirds of ADB's $20 billion COVID-19 response package is planned for budget support providing countercyclical fiscal stimulus. The share of the two institutions' loans committed to infrastructure will rise as COVID-19 is contained. 
In addition to providing finance, the MDBs also provide valuable policy advice, knowledge, technical assistance and capacity development. These additional services help countries make better policies that improve the investment climate for business. The MDBs often take on complex or challenging projects, thereby assuming risk that the private sector is unwilling to assume. 
The MDBs have also been working to entice institutional investors—- like pension funds, mutual funds and insurance companies — into emerging markets. The International Finance Corporation runs the Managed Co-Lending Portfolio Program, which provides institutional investors a platform for participation in a diversified global portfolio of emerging market projects across multiple sectors. The ADB plans to raise $30 billion–$35 billion from the capital markets in 2021.
Because the MDBs adhere to high environmental, social and governance standards — and consider a country's debt burden before approving loans — the MDBs promote quality, sustainable infrastructure within an overarching mission of reducing poverty.
The pandemic dealt a harsh blow to Asia's developing countries and derailed their efforts to meet the Sustainable Development Goals. Yet they can prepare the groundwork for long-term growth by taking decisive action in the four areas above, while improving the transparency and integrity of governance systems, and predictability of their legal, fiscal and regulatory regimes.