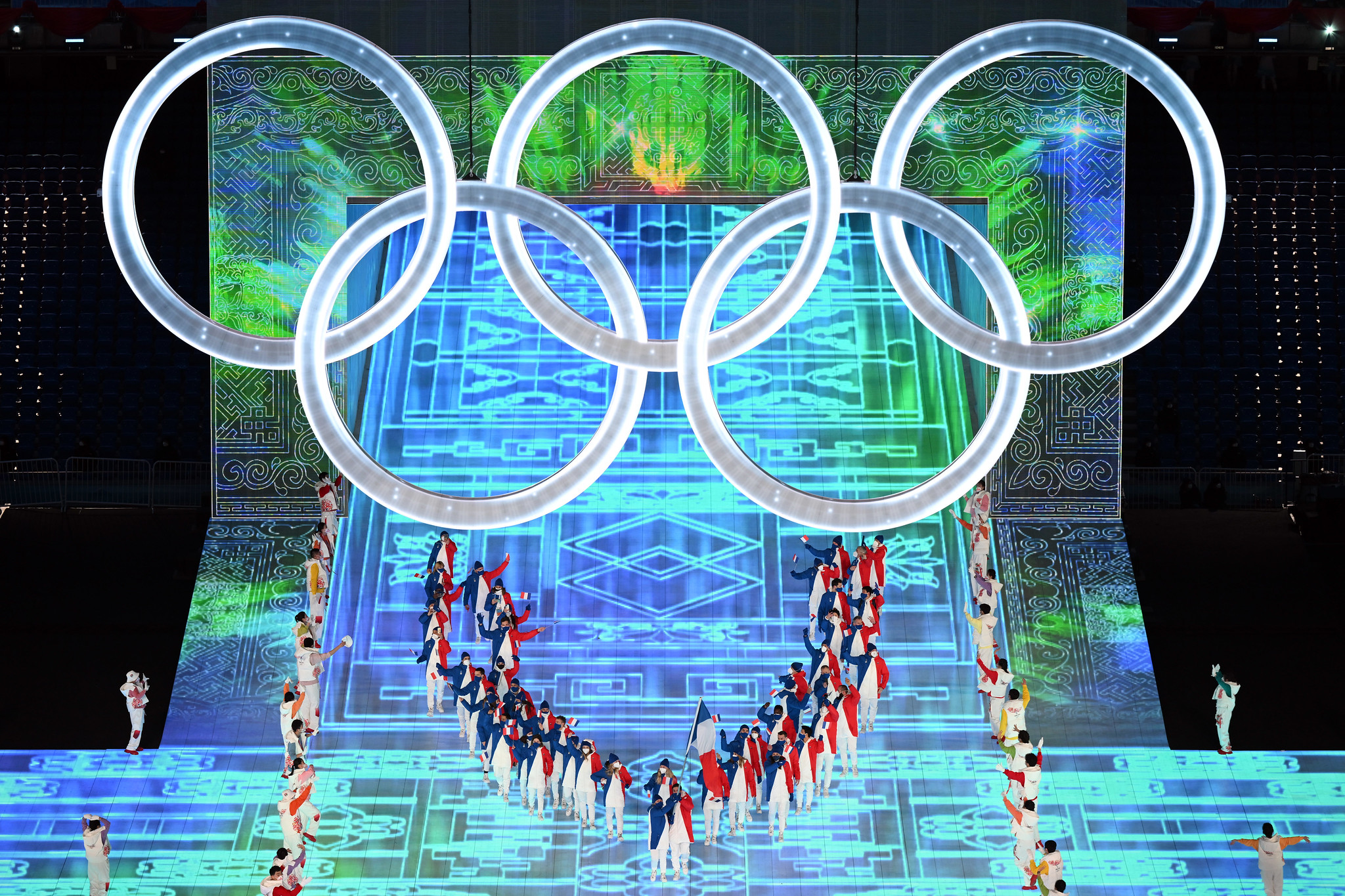 Sports and politics have always intertwined. But recently, the world of sports has seen one scandal after another. Think Djokovic's vaccine scandal in Australia, Peng Shuai's rehearsed recanting, Saudi Arabia as a key platform for Formula One racing, Qatar as the host of the World Cup, and certainly not least, the diplomatic boycott of the Winter Olympics in Beijing. And of course, the unprecedented sanctions that have been imposed recently on Russian participation in multiple sports. Every day brings new proof of how politics and sports are connected. But who creates accountability?
This week, the Altamar team of Peter Schechter and Muni Jensen are joined by Nick Sprague, a sports and technology entrepreneur and the former head of Special Projects for Inter Miami. He shows why 2022 is shaping up to be one of the most politically charged sporting years in recent memory. 
Sports' Growing Media Influence
Sports' growing influence with globalized fan bases and teams, up-to-the minute behind the scenes content through social media, and huge inflows of money from surprising sources are creating competition not seen before — not among athletes, but among owners, federations and yes, also governments. 
"Sports teams and sports leagues are media hubs. This is not something that would've been intuitive 30 years ago, but it's very clear that owning a sports team provides you with incredible [distribution] reach," explains Sprague.  
So, what are the incentives for someone to engage in this new media industry?
"There are three buckets of returns that sports investors typically seek. First is winning and bragging rights. … I think the romantic notion in us says that this is how most sports began. It is about competition. Leagues were created because cities wanted to compete against each other. Because individuals wanted to compete against each other to see who was the best." 
But a lot has changed since then. Nick continued, "Investors in sports look for economic returns. And then, the third bucket is intangible benefits, and this is all the benefits that can accrue to you as the owner of a sports team or league, be it goodwill, community favors, political favors, social benefits, brand awareness, all the types of things you would see with the benefits of owning a media company." 
The Political Value of Sport Is Growing
What's the political impact of countries like Qatar, Saudi Arabia and China — often with less-than-free societies, often quite repressive societies — making these broad inroads into sports? They are not only doing it for financial gain," notes Altamar host Peter Schechter. 
Sprague used the example of the Winter Olympics in China, where the objective was not to appeal to a U.S. audience, but rather find pockets around the world where a connotation of sports in China may be a better "sell." 
"There's probably much more efficient ways to curry favor with the U.S. public than hosting the Winter Olympics. But maybe it plays very well to an audience in Scandinavia who really doesn't have any connectivity whatsoever with China on a normal basis, but has a very strong positive correlation with Winter Olympic sports. They could be very closely following what's happening with their athletes and associating [China] positively because [they are a] country that's providing a nice platform for [their] favorite athletes to really compete and demonstrate," explains Sprague.
Nationalism and Patriotism
"You could have the same participants doing the exact same thing under the umbrella of a [national] league and nobody would watch. But when you wrap the flag around it, suddenly people start watching around the world.
"In the U.S., a very clear example of that that I would give is women's soccer. You could take the same players, put them in a domestic women's league, put it in the same venue and sell it as professional soccer. Or you can wrap the flag around it and sell it as the U.S. women's national team," Sprague notes.  
Djokovic's vaccine antics before the Australian Open became headline news, and the world watched in fear for Peng Shuai's safety after denouncing members of the Chinese government.
People around the world had a position about Colin Kaepernick's knee. The rocky marriage of sport and politics is not new, but scandals seem to have exploded in recent years. So, what are the accountability mechanisms in place for who can invest and what is the acceptable behavior within a given sports ecosystem? 
"It's very self-policing. Whether it's international federations or whether it's the professional leagues themselves, they're setting their own standards. Some leagues, like the Premier League, are going to say, we welcome any and all capital that wants to come in and make this league the best league in the world," explains Sprague.
Sportswashing
Scandals and human rights concerns have led to a new term — sportswashing.  
The word, coined in 2018 by Amnesty International, describes how countries with questionable democracies and poor human rights records clean their reputation by becoming the epicenter of global athletic events. 
Sportswashing becomes an issue as Qatar and China host the most important sporting champions in the world. And what about fans? Saudi Arabia just bought Newcastle United. Do Newcastle fans care? Or do they see this as a once in a lifetime opportunity to have a great team? For better or worse, probably the latter.  
"I think what is interesting today is we see a lot of sovereigns investing in others to accrue a PR benefit. … They're making a bet that investing in somebody else's property is going to accrue a benefit to them. And I think the jury is still out on that." 
But sovereigns and other investors have changed their minds quickly based on political winds and the expected returns. He used the example of China and soccer, "Chinese companies were buying up Inter Milan and A.C. Milan, buying up premier league [teams], investing in and bringing players to China. [But now,] China's not hot on soccer, and all that has backed off." 
Political winds related to sport investments change rapidly, and the future remains uncertain. However, Sprague left us with one surprising prediction: "Sovereign money is going to flood women's sport and look to gain the benefits, the PR benefits, of closing the gender gap, which all of us agree is a problem that needs to be addressed by the sports world today." 
That would certainly be a sight to see: leaders of repressive regimes investing in women's sports leagues.