Environment
Managing Methane Needs to Become a Top Priority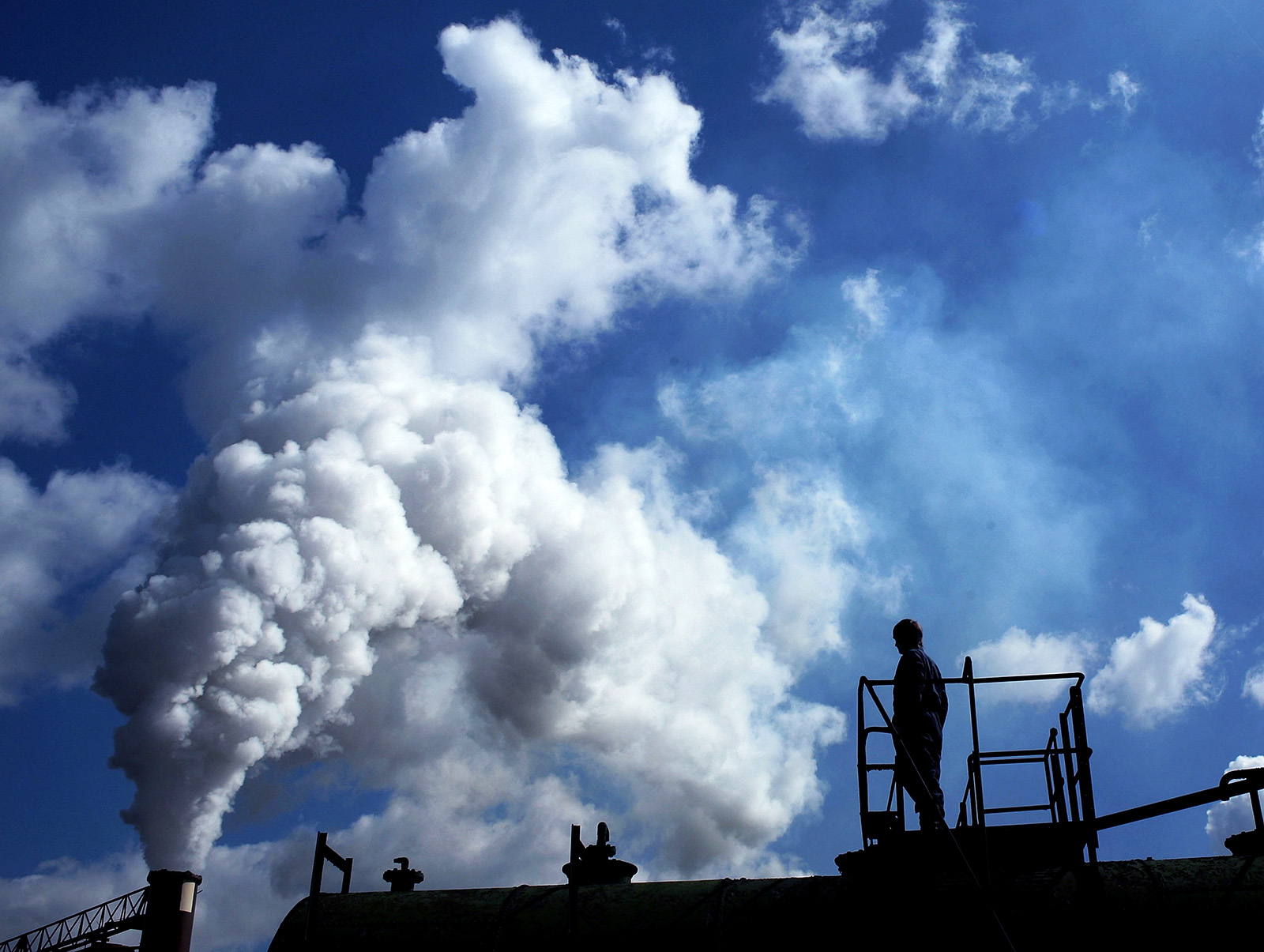 This year, the U.S. Atlantic basin has been battered by more tropical storms than ever before. On the heels of Australia's worst-ever bushfires, a historic amount of acreage has gone up in smoke in the American West. And, despite pandemic lockdowns, the air is again unsafe to breath in India. 
Such record-breaking natural disasters and dangerous health impacts will only worsen as the Earth continues to warm. 
The potent climate pollutant — methane — is at an all-time high and on the rise. Scientists agree that methane, which is over 100-times more powerful than carbon dioxide as soon as it is emitted, is a critical target for climate mitigation in this decade.
100 Times More Powerful Than Carbon Dioxide
Most methane comes from fossil fuel production. Since economics reward the sales of oil more than gas, this leads companies to discard their excess gas, which often contains upwards of 95% methane. Companies often start producing even when the pipeline infrastructure to sell their gas is lacking, and many fields are remotely located and do not receive adequate oversight to prevent gas leakage.    
It recently came to light that oil and gas industry associations covered up companies' wasteful gas handling practices, contrary to public claims that their methane emissions are under control. 
Government Oversight of Methane Is Lacking
Across the world, government oversight of methane is seriously lacking. This is especially true in the U.S., the world's largest natural gas producer, whose administration recently rolled back federal methane rules that required companies to fix leaky equipment, use best operating practices and install emissions monitoring technology, has not helped. 
Durable directives and financial incentives to manage methane are imperative. Several oil majors and gas companies agree. Such action is backed by governments and civil society actors who know that preventing methane leakage translates into fewer dangerous gas explosions, less sickening smog, lower climate-forcing emissions and increased energy sales. 
Petroleum companies anticipate that post-pandemic demands for jet fuel, gasoline and natural gas will eventually pick up where they left off before COVID-19 struck. But value propositions are changing. 
President-elect Joe Biden intends to issue an executive order on day one of his presidency to limit methane emissions. Future supplies that have less methane leakage will be more marketable on climate grounds, more attractive to environmentally conscious investors and less at risk for reputational damages and safety concerns. 
With the coronavirus pandemic taking its toll on our health and climate-driven global disasters on the rise, it is time to combat methane pollution.
Smart Mitigation Systems
Because methane is stealthy and invisible, smart methane mitigation systems benefit from knowing where to look. A growing array of satellites, aircrafts, drones and other remote and aerial detection devices are flying overhead to spot methane. 
Open-source models are also available to assess methane emissions through the oil and gas supply chain. Such high-tech methane tracking and quantification is essential. However, it will also take ongoing, concerted efforts by government, industry, investors and civil society actors to curtail oil and gas sector methane emissions. 
Due to the lack of U.S. federal leadership, several states like California and countries such as Canada are stepping up, continuously testing for leaks and channeling funds to clean up leak-prone abandoned wells. Efforts like the Global Methane Alliance are assembling international governments and other stakeholders to ramp up efforts that could ultimately adopt adaptive regulation, avoiding backlash-prone, overly prescriptive and innovation-stifling approaches that bog down methane regulations today. 
Collective Action Underway
Despite the bad press, some industry actors are hot on methane's trail, mindful that investors, shareholders, and the public will rightly continue to demand expedited climate action. At least twelve international operators in the Oil Gas Climate Initiative have agreed on collective, industry-leading methane intensity targets, and over 80 U.S. oil and gas companies are enlisted in the Environmental Partnership to normalize low-emissions operations and invest in emissions mitigation technologies.
Some of the most forward-looking methane management efforts are being shepherded by inter- and non-governmental organizations (NGOs). The International Energy Agency released a novel Methane Tracker to identify significant abatement opportunities from global oil and gas operations that can result in cost savings. 
Other NGOs too are tackling methane. Rocky Mountain Institute is building a versatile Climate Action Engine that ingests and analyzes multi-source data, facilitates development of decarbonization strategies for industry and supports the certification of natural gas differentiated by low methane emissions. And a new consortium of tech-savvy actors, ClimateTRACE, is harnessing artificial intelligence and satellite data to track anthropogenic emissions, including methane.
But the Timeline Is Tight
With the coronavirus pandemic taking its toll on our health and climate-driven global disasters on the rise, it is time to combat methane pollution. There is no excuse for inaction when there are solutions at the ready.