power
Germany Can Lead a Green Hydrogen Revolution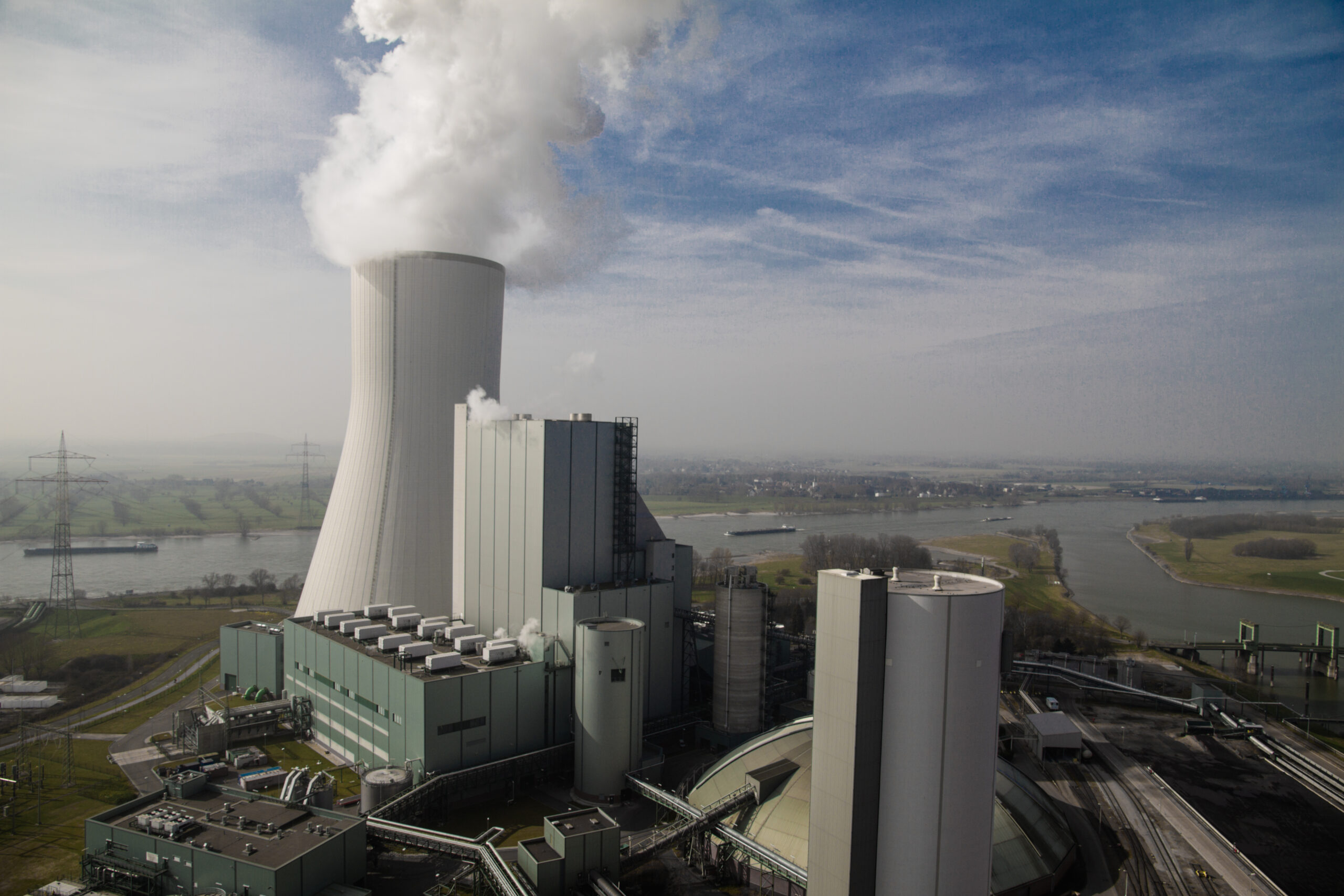 Dependence on Russian oil and gas imports has become a risky business. With its massive energy appetite, major industrial economy and precarious location, no country is more exposed to this risk than Germany. And now that the EU has announced a Russian oil and gas embargo, the hard work of becoming energy self-sufficient begins. 
Global climate stability rides on Germany delivering a net-zero energy transition, and this can be achieved by Germany building new green hydrogen infrastructure and markets at home, throughout the region, and around the world.
Germany Is Energy Hungry and Resource Dependent
Germany is Europe's largest energy consumer, using 40% more than France. Germany also has the largest oil and gas deficit (production volume minus consumption) of any major Western nation. Its annual shortfall amounts to 7 exajoules — as much energy as the United Kingdom consumes.
Oil and Gas National Surplus (Deficit)*
2020 Exajoules
With the largest GDP in Europe, Germany has the deep pockets to mount a clean energy transition. 
It's also home to several of the world's largest corporations, including BMW, BASF, and ThyssenKrupp, which are well-positioned to foster a sweeping energy shift. And innovation is Germany's middle name. Its Energiewende imagined a full-scale transformation of society and economy, arising from climate concerns and hands-on technological advances through the ages. 
Germany has declared its intention to transform its electricity system to 100% renewable sources by 2035. This feat, which would place the country at the forefront of other countries, requires a wholesale national conversion to sustainable power, heating and transport systems. 
Creating a Hydrogen Infrastructure
Germany has earmarked $220 billion for industrial transformation through 2026, focusing on building out electric charging infrastructure and deploying hydrogen technologies. Value chains for green hydrogen — using renewable electricity to split water via electrolysis instead of steaming natural gas — and ammonia are the centerpieces of Germany's strategy. 
There are multiple ways green hydrogen can displace fossil fuels in the industrial, power and transportation sectors. For example, green hydrogen can be used as a feedstock for steel-making instead of highly polluting coking coal; green hydrogen can replace natural gas in the petroleum refining sector, and green ammonia — ammonia produced from green hydrogen — can be used either as a clean fuel to power marine vessels or as a feedstock to produce green fertilizers.  
As countries like Germany move toward fully decarbonized electricity systems, the need for long-term energy storage will ramp up, and green hydrogen will play an important role. 
Dozens of research institutions, industrial companies and civil-society groups serve as the brain trust in the effort to convert renewable electricity to energy storage. 
Batteries have already started playing a significant role in new electricity system architecture by providing short-term power storage solutions. But as countries like Germany move toward fully decarbonized electricity systems, the need for long-term energy storage will ramp up, and green hydrogen will play an important role. 
Hydrogen can be stored in underground geological structures and then used for on-demand power generation. German manufacturers and industrial gas companies like ThyssenKrupp Nucera, ITM Linde, and Siemens are developing cutting-edge technologies and large-scale electrolyzer production facilities. Germany is home to some of the biggest chemical, steel, and logistics companies, which can deploy these technologies at scale to spark a green hydrogen revolution. 
Germany has a unique chance to replicate in green hydrogen what its early 1990s Energiewende (energy transition) did to drive down solar PV costs, enabling the transformation of the global renewables market. While China and others reaped the rewards, Germany is widely credited as the first mover on solar PV.
The Chance to Create a Revolution
The renewable electricity value chain that enables green hydrogen production is well established globally. Germany can build upon this foundation with green hydrogen and ammonia facilities, transport and distribution infrastructure. But this time around, Germany must extend its regional focus and build strategic bridges to hasten development domestically, regionally and internationally. 
Its ambitious electrification targets cannot produce large volumes of green hydrogen locally by 2035, so Germany needs to leverage its strong bonds with Australia, Chile, Namibia and others to help expand global hydrogen markets. For example, the recently signed agreement between E.ON and Fortescue Future Industries to supply 5 million tons of green hydrogen from Australia from 2024 is a big leap forward. This commitment requires 50 gigawatts in new electrolyzer capacity to break water into hydrogen and oxygen using renewable electricity. 
If constructed, this would spotlight the massive shift under way and drive costs of electrolyzer equipment down. Such a scaling of Germany's hydrogen economy would also spur wholesale development of industries around electrolyzers, hydrogen and ammonia pipelines, shipping, and terminal development inside and outside Germany.
This won't be easy, but it promises to be rewarding, and the world is watching as Germany writes a new chapter in its Energiewende, one focused on a global hydrogen industry. Even in embattled countries like Ukraine, green hydrogen markets can play a crucial role in the postwar industrial reconstruction and offer new export opportunities. But Germany needs to move with determination and pace, making durable investments, establishing policy frameworks, and forging strategic partnerships. 
By the end of the year, Germany plans to phase out Russian oil. Diverting billions spent on energy supplies from a warring neighbor is warranted, and instead, Germany can set the world on a new course by making substantial investments and building out international networks for a clean energy transition. Breaking reliance on fossil resources — whether from Russia or from more stable nations — is crucial. At this moment, Germany is a bellwether for us all.