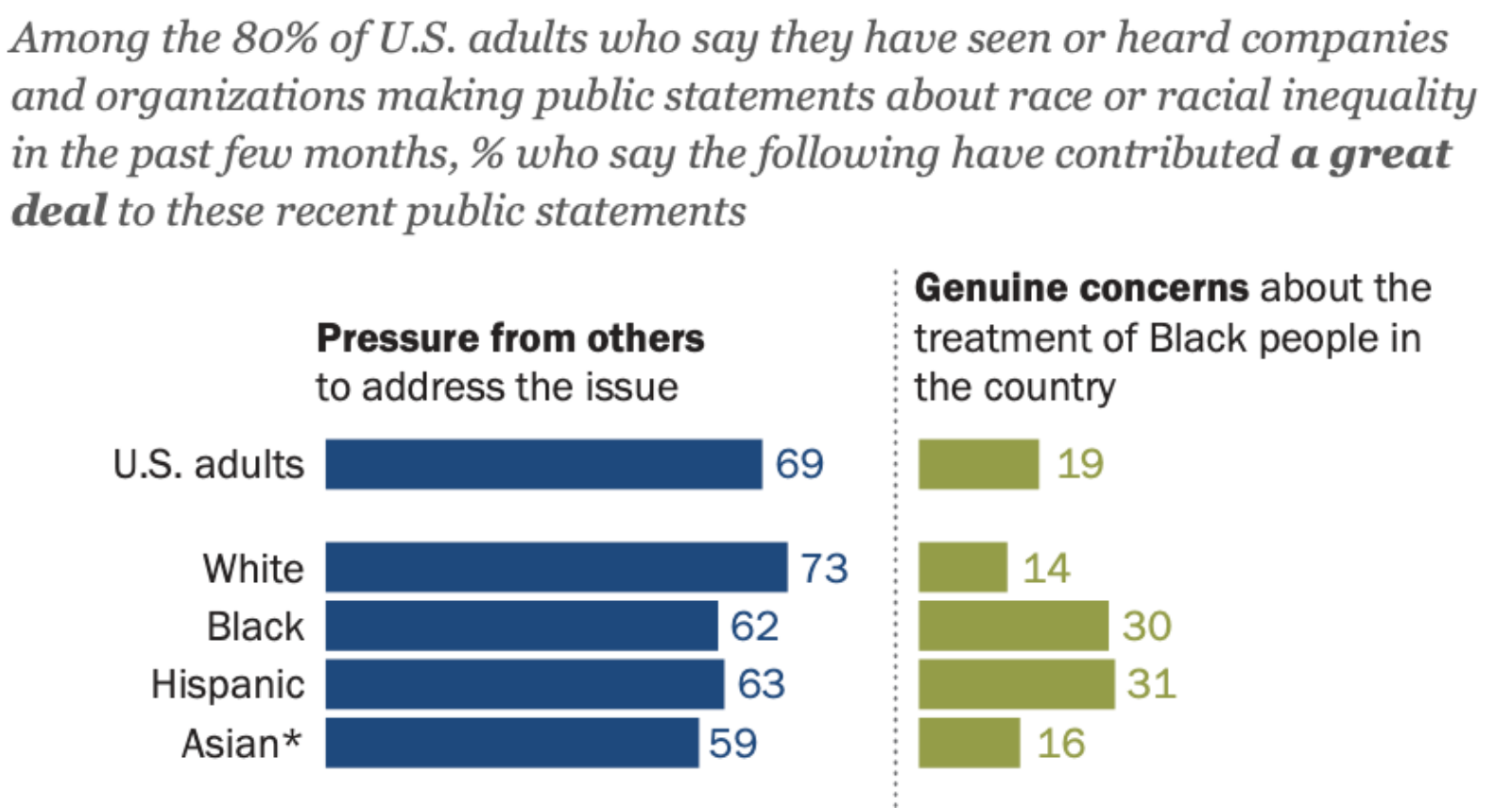 Note: Across racial, ethnic groups, more see pressure rather than genuine concern as contributing a great deal to companies' statements about race.
Only 19% of U.S. adults believe corporate statements about race were made from genuine concern, as opposed to societal pressure. Conversely, nearly 70% of respondents to a survey conducted by Pew Research Center perceive pressure as the main contributor to public statements about race or racial equity, with 59% of white respondents, 43% of Asian respondents and 32% of both Black and Hispanic respondents feeling the same way. 
In making these statements, a mirror has been held up to companies' own internal diversity, equity and inclusion (DEI) efforts, as well as their actions of support for marginalized communities local to their area. 
Without their own DEI initiatives, intentional recruitment, diverse leadership, pay equity reviews, or external action to support statements about the imperative of racial justice, for example, these companies may be criticized for empty virtue signaling. The majority of consumers want to know where companies stand on certain issues, but they also need to see how companies exemplify their own purported beliefs.