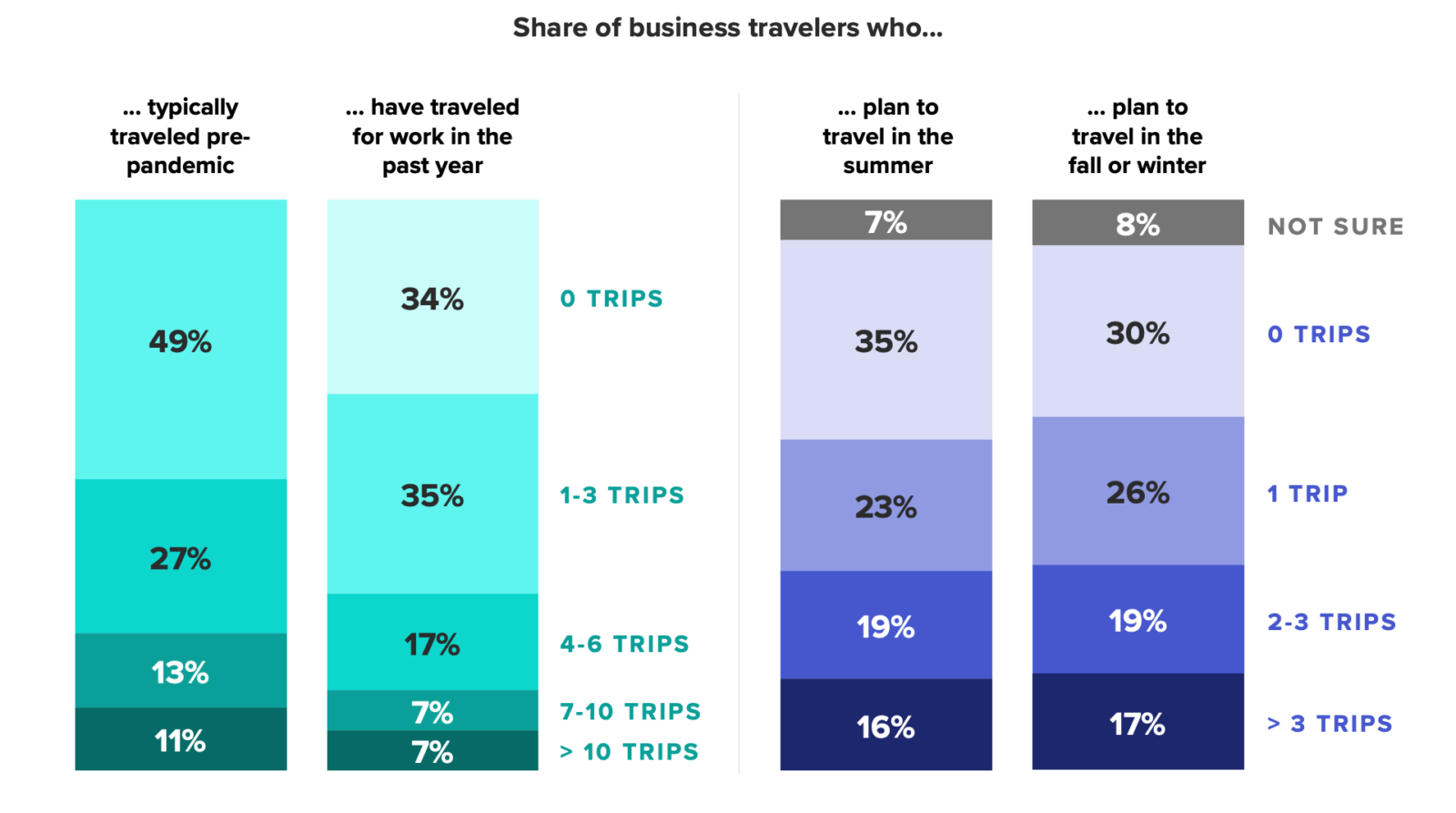 Business travelers represent only 10% of total airline travelers but up to 75% of airline revenue — and roughly one-third of business travelers are not planning any trips for the remainder of the year, according to a Morning Consult survey. Meanwhile, most of those planning to travel for business in 2021 only have one or two trips scheduled.
Trust in brands plays a key role in how business travelers approach the industry. Over 60% of business travelers say trust determines which company they travel with compared to 57% of the general public. Similar to other travelers, business travelers value brands that are reliable, have good customer service and hold a high safety record. However, business travelers also assess trust based on a brand's commitment to sustainability, how long it has existed and whether it earned the recommendation of a trusted individual. 
COVID-19 brought an unprecedented halt to the travel industry last year, but with vaccine rollout,  domestic leisure travel returned to pre-pandemic levels in 2021. Although the disruption in business travel isn't expected to fully reverse anytime soon, rebuilding trust has a clear role to play in accelerating industry recovery.