Economy
The EU Is Unsure of How to Deal With Its Energy Crisis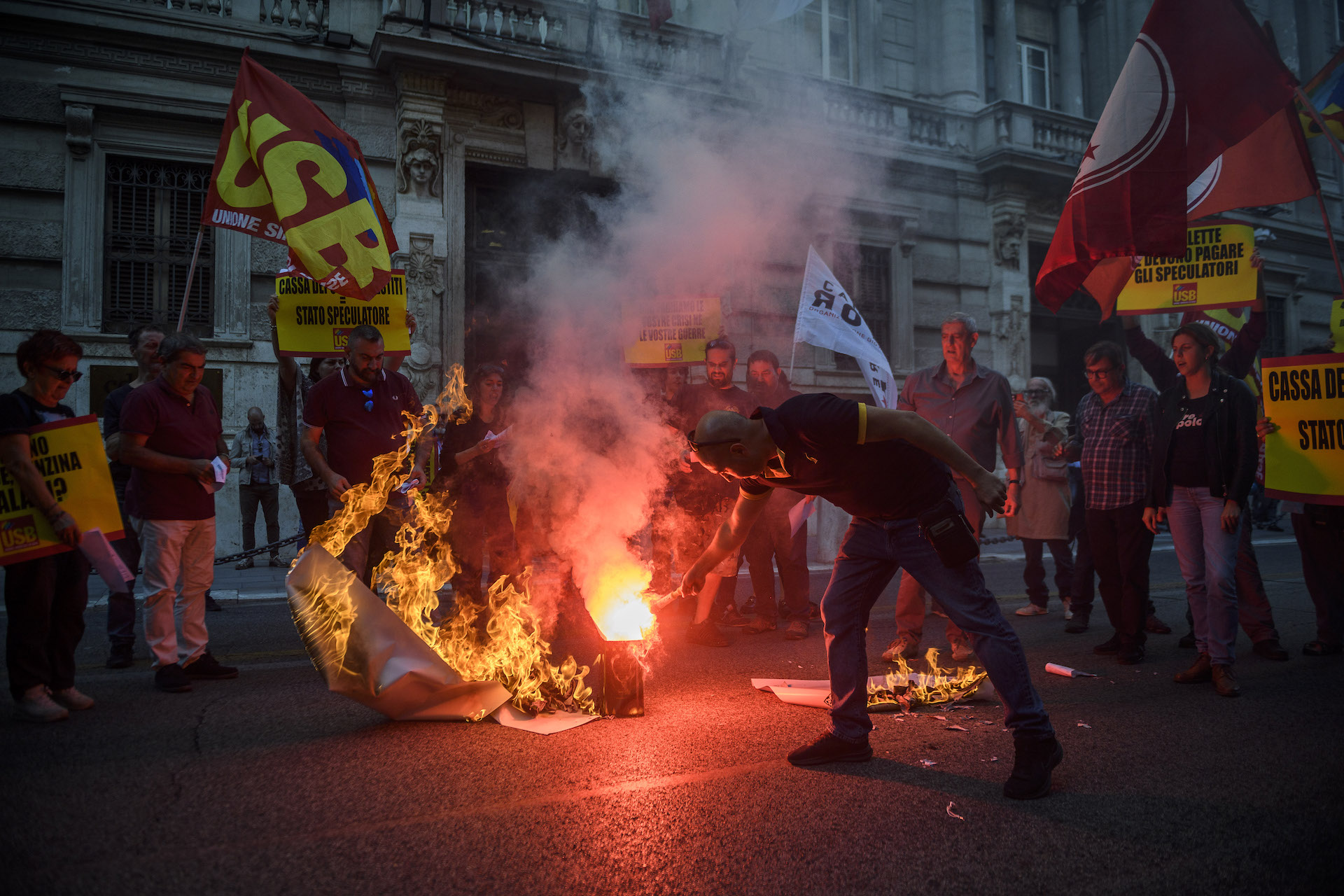 Germany's recent announcement of a 200 billion euro national plan to shield its citizens and economy from spiraling energy costs was a bombshell for its European partners. 
As a result, at last weekend's informal European summit in Prague, the most powerful EU country was accused of taking an egoistic, going-it-alone approach, and had to contend with more unfamiliar charges of financial recklessness. In the eyes of Germany's critics, nobody in the EU could match Berlin's fiscal largesse. Hence, other EU economies risked being put at a competitive disadvantage. 
At stake, no less than the survival of the hallowed common market. Whenever EU politicians resort to that kind of rhetoric, it usually means things risk getting seriously bad.
Price Caps or No Price Caps?
The informal summit provided a chance to vent frustration, but did not produce a breakthrough on the contentious question of whether the EU needs to introduce price caps on gas. The idea had been first tabled by outgoing Italian Prime Minister Mario Draghi. 
Until Prague, a handful of partners, led by Germany, and including the EU commission, stubbornly opposed price caps for fear of upsetting energy markets and jeopardizing energy supplies as a result. However, the clumsy handling of Berlin's 200-billion euro energy plan changed the dynamic of the discussion, as it appears to have significantly eroded Germany's negotiating clout on the matter. 
Pushed by a growing number of member states, the EU Commission now accepts that the array of common measures introduced so far, such as reducing energy consumption or filling gas storage facilities, falls short of what is needed to tackle the twin challenge of reducing gas prices and ensuring adequate levels of supplies in the medium term. 
The president of the EU Commission, Ursula von der Leyen, now promises far-reaching concrete legislative proposals in time for the next formal summit at the end of October, importantly, including ways of introducing price caps for gas. 
None of the various ideas Europe is currently examining seems to be free of potential serious drawbacks, which explains why agreeing on a plan has proven to be so elusive. At the same time, avoiding difficult decisions risks making a painful recession in the bloc more likely, as excessively high energy prices continue to fuel inflation and weaken households and firms. 
An emphasis on national decisions risks playing into Vladimir Putin's hands, undermining much of what the EU has achieved so far in its response to the Russian aggression in Ukraine.
At the time of writing, the specifics of the commission's proposal are still unclear. Options include negotiating prices with reliable suppliers as a bloc, limits on the influence of gas on electricity, and a dynamic, flexible cap on prices. The former measures would likely have a medium- to long-term impact; the latter should have a more immediate effect on energy prices. There is also talk of setting up a common financial support mechanism.
Risks of Going It Alone
The handling of the challenge so far offers a few broader lessons for Europe and Germany. One is that an emphasis on national decisions risks playing into Vladimir Putin's hands, undermining much of what the EU has achieved so far in its response to the Russian aggression in Ukraine. If going it alone energy policies are the norm, one extreme step member states could be tempted to take eventually is to try making separate arrangements with Moscow.
Governments expected to hold the line against angry voters who fear a cold winter more than Russian boots on Ukrainian soil need to be able to offer alleviating measures in return. Many EU members are exhausting their fiscal capacity to do so. One notable example is Italy, where the incoming national conservative coalition of Giorgia Meloni has promised to stay firm against Russia, despite grumblings within its own ranks and amongst voters. 
A failure to find effective common answers at the EU level would no doubt fire up anti-Brussels and anti-Germany rhetoric in Rome and elsewhere. 
Another lesson is that wasting precious time rarely pays off. Germany is trying to stave off the energy crisis with a huge debt financed fiscal shield, when other partners who intervened earlier, such as France, managed to contain energy prices more effectively at a much lower cost. The negative reaction from EU partners to the German plan caught Berlin off guard. 
Following Same Pattern As Pandemic
What is true at a national level is even more relevant in the EU context. Only a few weeks ago, EU officials complimented each other on the speed with which they managed to forge decisions on the energy crisis. However, speeding up the cumbersome decision-making process proved to be insufficient, as common measures primarily focused on low-hanging fruit. And the bulk of the difficult steps needed to address high prices and supply security were left to member states with various degrees of financial and negotiating capabilities. 
Some of the more reluctant EU leaders should by now have realized that contrary to what they have professed so far, this crisis is following the same pattern of the pandemic emergency, or in earlier days, the financial crisis. Having tested national solutions first, national governments realize that they not only fail to achieve the results hoped for, but more importantly, risk jeopardizing European unity. Of course, waiting before acting decisively together has another unintended consequence: It makes the price tag for common interventions higher.