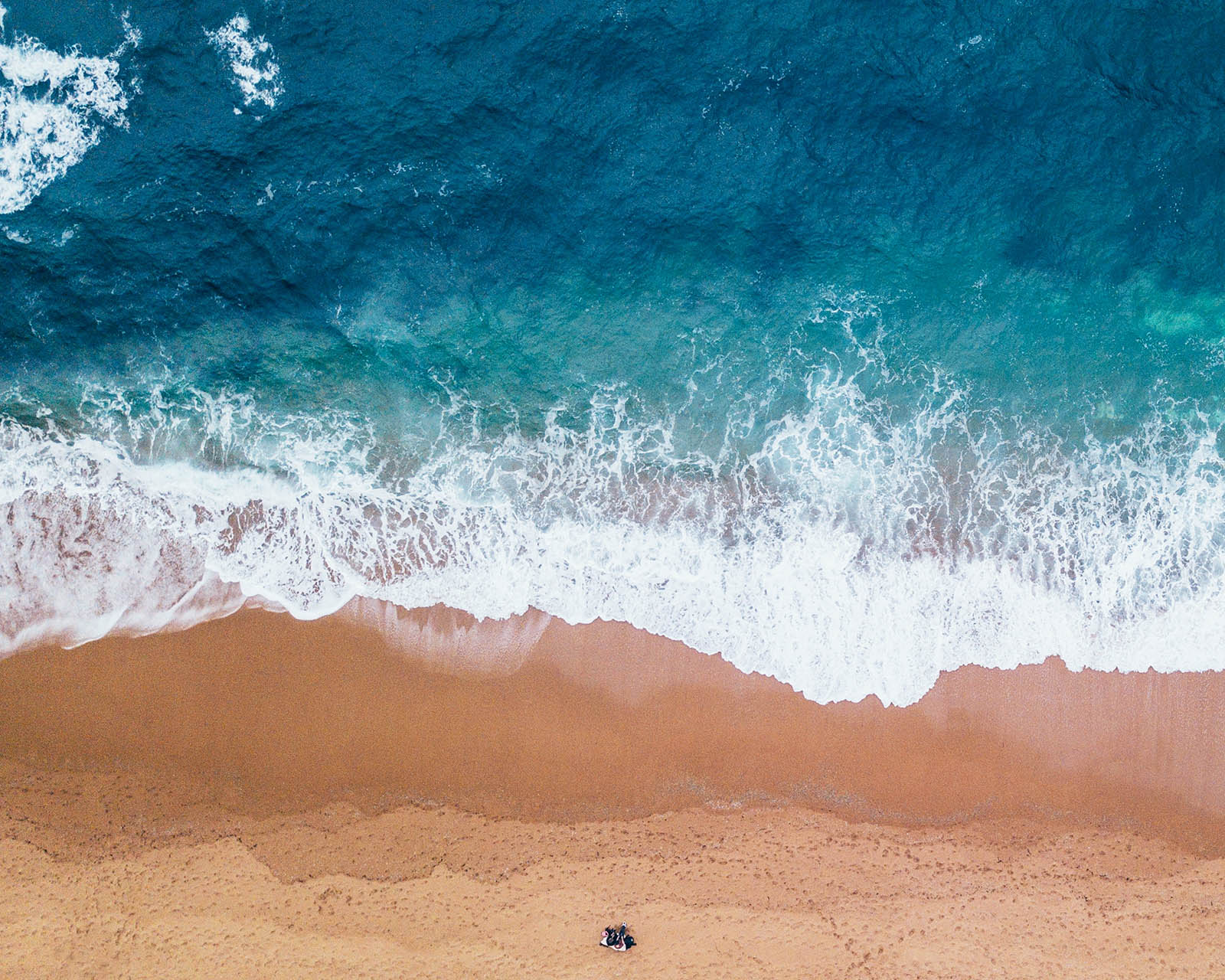 The oceans cover 70% of the world's surface, and we rely on them for a lot — energy, water and, of course, food. Alongside climate change, overfishing and marine pollution come in at a close second when ranking the damage done to our oceans. 
If we continue on this course, scientists estimate that 90% of the world's tropical reefs will be gone by 2043. The human cost is staggering — nearly 500 million people depend on oceans for food, and these communities' income and coastal protection will be impacted. 
To mark World Oceans Day this week, Mars is aligning to one of the UN's Sustainable Development Goals called SDG 14, Life Below Water, by becoming a Business Avenger. Business Avengers is an ongoing initiative that brings together a group of the largest and most influential global corporations to drive awareness of the SDG Global Goals. Between them, the corporations represent almost a million employees and more than $500 billion revenue. 
By joining the Business Avengers initiative, Mars is committing to using our reach to drive awareness and more importantly, action, toward all 17 of the SDGs. This commitment is very much in line with our sustainability goals. The Mars Petcare business' nearly 100,000 associates are responsible for a diverse portfolio of almost 50 products and services to serve the needs of pets in around 130 countries. In terms of global impact, the numbers speak for themselves.
An Alarming Shortfall
Consumers have an extraordinary ability to effect change from the bottom up, forcing nations and their governments to evolve in the process. The "Blue-Planet effect" is just one example in recent years, with David Attenborough's documentaries inspiring greater ocean literacy among the general population. It's a critical time for the planet, but words are meaningless without action. 
All of us have a responsibility to do what we can to take pressure off vulnerable ecosystems and restore them where we can and in whatever capacity we're able to do so.
Last year, the UN's progress report flagged an alarming shortfall on SDG14, Life Below Water. 
The UN's goal is to restore 350 million hectares of degraded ecosystems by 2030. But the global response to this challenge is falling short. The report suggested that the goal, based around "conserving and sustainably using the oceans, seas and marine resources for sustainable development" was "not meeting the urgent need to safeguard this vast, yet fragile, resource."
How Companies Can Help
We all need to play our part to improve the oceans. At Mars, some of our long-term initiatives we have in place are an important start in working toward these goals. As part of our decade-long partnership with the World Wildlife Fund, we're looking to sustainably source 100% of the fish used in some of our pet food recipes by 2025, in line with our guidelines. That figure currently stands at 81%.
Through one of our brands, SHEBA®, we've started the world's largest coral restoration program, one that aims to restore coral reefs measuring more than 185,000 square meters by 2029. The restoration program has been dramatically marked by the word "HOPE," which can be seen from Google Earth and has been carefully spelled out using regrown coral in Indonesia's Spermonde Archipelago.
Businesses of all shapes and sizes have a fundamental role to play in bringing about the change that's needed. Through their core operations, financial commitments, employee networks, consumer-facing platforms and high-level influence, businesses and brands can make a vital contribution to accelerating progress towards a more sustainable world. 
(Pet) Food for Thought
So the next time you're out and about with your pet (or partner, or friend) in the park, the woods, or if you're lucky to be by the sea, consider this: We are moving toward a future of more than 10 billion people and more pets. As our numbers continue to swell, it becomes ever more important that we adhere to a sustainable blueprint to safeguard future generations and create a better world for pets, planet and people.
All of us — companies, employees and consumers — have a responsibility to do what we can to take pressure off vulnerable ecosystems and restore them where we can and in whatever capacity we're able to do so.