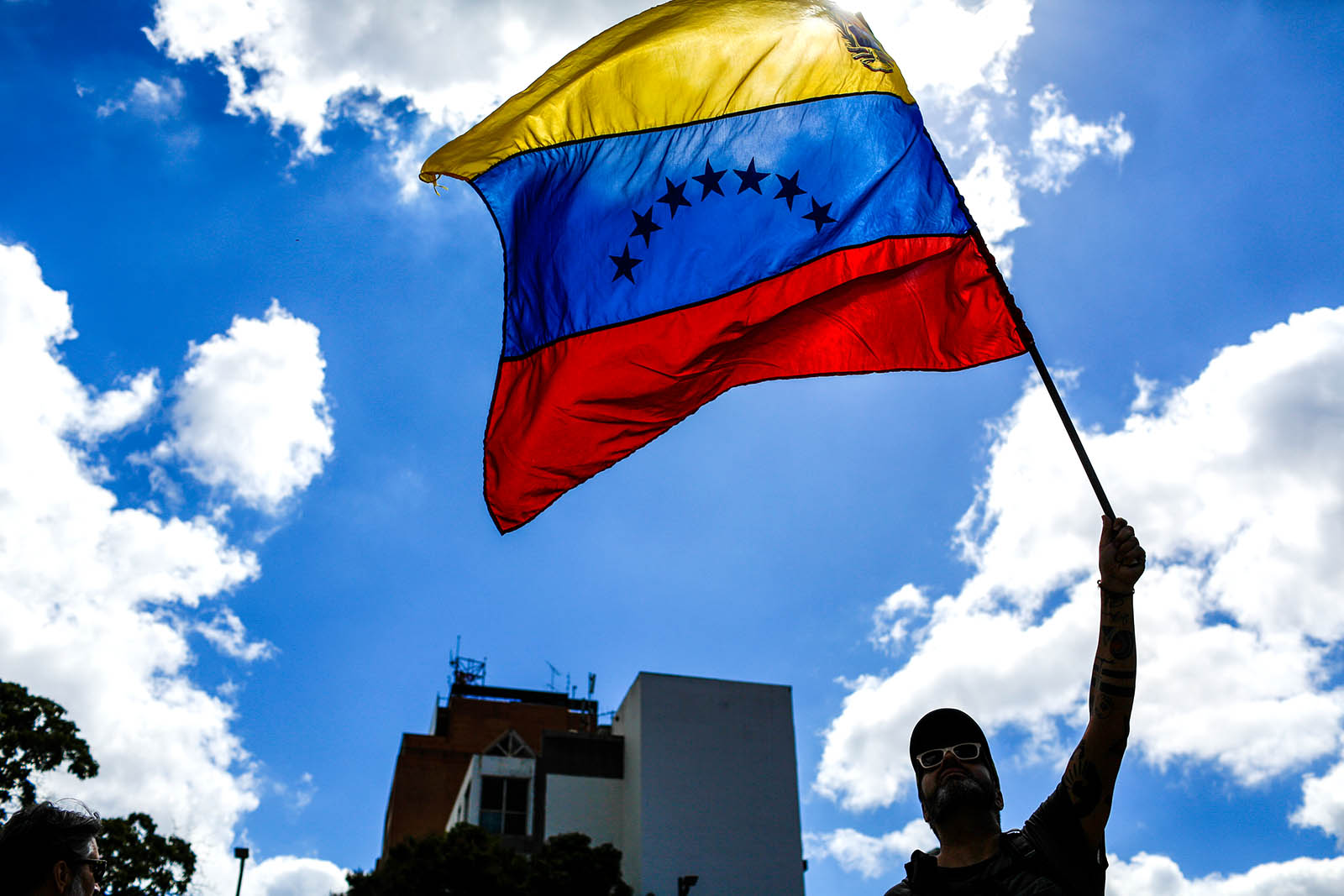 A light has sparked in Venezuela. Last year, amid crackdowns, a disorganized opposition, and an unparalleled mass exodus from the country, Nicolás Maduro and his elite looked positioned to stay in power. His dictatorship has become a narco-kleptocracy, surviving off oil revenues and rigged currency rates as well as drugs and illegal mining. Until recently, Mr. Maduro's hold on power seemed unbreakable; ruling for a minority of hardcore supporters and starving out any opposition.
Suddenly, Juan Guaidó, 35, a young protégé of imprisoned opposition leader, Leopoldo Lopez, was elected speaker of the banned National Assembly. He has since electrified the opposition. In mid-January, Venezuelans heeded his call to protest and streamed into the streets. Days later, in a curiously coordinated series of events, the United States and more than 20 countries recognized the young opposition leader as the interim president.  
And now, reality sets in.
Today, two leaders concomitantly call themselves president of Venezuela. Russia and China have pledged support for the Maduro government, and cold war headlines splash across the news. What comes next?
Venezuela's Strife Is Geopolitical
Venezuela is a major issue. It is a humanitarian catastrophe—the world's highest crime and inflation rates coupled with major shortages of food and medicine—that spews out refugees at a Syria-like pace. In the past two years, approximately 2.4 million Venezuelans left their country. So far, Latin American neighbors, particularly neighboring Colombia, have welcomed Venezuelans, but the refugees are an increasing strain on fragile Latin economies.
But, Venezuela is also a broad geopolitical risk, pitting the United States openly against its strategic rivals. Russia and China both stand to lose tens of billions of dollars in investments in the country if Mr. Maduro is ousted. Washington and the Kremlin have both accused one another of foreign intervention, amid growing saber-rattling.
Europe is also being driven deeper into the Venezuela question, with recognition of Mr. Guaidó by the UK, France and Spain an increasing probability. The crisis will also polarize Latin America. Mexico is now one of the few countries, along with Cuba, Bolivia and Nicaragua, to refuse to recognize Mr. Guaidó. Meanwhile, the International Monetary Fund and Inter-American Development Bank are also weighing in.
All Eyes on Venezuela's Armed Forces
A plethora of Venezuelan politicians and political consultants are already taking credit for the great shift. Plans are being made for a new government. But, of course, nothing has happened yet.
Venezuela's opposition is famously ineffective. Former Israeli Foreign Minister Abba Eban's oft-quoted line about "never missing an opportunity to miss an opportunity" should also apply to Venezuela's opposition parties.
But in the last few weeks, the opposition has been invigorated with a newfound strength and Venezuela's disastrous government newly exposed as wobbling. Venezuelans have never been this close to toppling the regime. But will the young Mr. Guaidó have the strength to push the government out?
Whatever happens next will involve the military.
Whatever the international community does next, the outcome is up to the Venezuelans. They will be leading the charge.
The monopoly on force holds the keys to both liberation and repression. The top brass, who have enriched themselves on Venezuela's spoils, publicly support Mr. Maduro. But it's the young officers who might spark an ousting. And if foot soldiers, also hungry and suffering, are ordered to shoot on protestors, they might bite the hand that has anyway stopped feeding them—and simply desert. But even if there is a coup, nothing guarantees that a new military government would speed a return to democracy.
What Will President Trump Do Next?
The Trump administration has made the Venezuelan fight for freedom a cause célèbre. It deserves credit for pushing the Venezuela issue faster and further than past U.S. administrations.
The question is: What are the next options for action by the administration?
One of its much-anticipated levers was just pulled. On January 28, the United States went after Venezuela's golden goose, levying sanctions against the state-owned oil company PDVSA. U.S. National Security Adviser John Bolton said the move would result in more than $11 billion lost next year for Mr. Maduro. While Mr. Maduro could switch over to markets like Russia, China, India, Malaysia and Thailand, transport costs would rise, and it is no easy feat to sell oil without going through the U.S. or European banks.
The next big step could be adding Venezuela to the U.S. list of state sponsors of terrorism, a small club represented by North Korea, Iran, Sudan, and Syria. This could include a ban on arms-related exports and sales, prohibitions on economic assistance, and an imposition of miscellaneous financial and other restrictions. However, such a move could also complicate aid and assistance for Mr. Guaidó and his followers.
Last, there is, of course, military intervention. Tweeters and analysts speculated fervently about the meaning of a handwritten message on Mr. Bolton's notepad during his sanctions press conference, which read "5,000 troops to Colombia," a U.S. ally that borders Venezuela.
Over the last two years, President Donald Trump has reportedly openly considered a military option. It sounds extreme and costly, but we shouldn't underestimate the power of diverting attention from domestic troubles, especially with the 2020 elections and states like Florida on the line.
Stuck between a Rock and a Hard Place
Perhaps most important of all to watch is Mr. Maduro and his inner circle. If Mr. Maduro can't be a legitimate president, he might try to be a more serious dictator. Mr. Maduro doesn't have many cards left: He can either try to crack down further or take risks on a retreat. In the world of international law, there is not much wiggle room for a negotiated surrender—although a mansion in St. Petersburg, Ankara or Managua might seem attractive.
What Mr. Maduro, his government and the country's military fear most is extradition to the United States by Venezuela's next government. It's hard to imagine them willingly relinquishing power without bloodshed. Without some level of escalation of tensions inside the country, with brave protesters facing down bullets, it's hard to imagine the regime will back down.
Whatever the international community does next, the outcome is up to the Venezuelans. They will be leading the charge. And things might very well get worse before they get better.