Geopolitics
What Chinese Tech IPOs Reveal about Global Innovation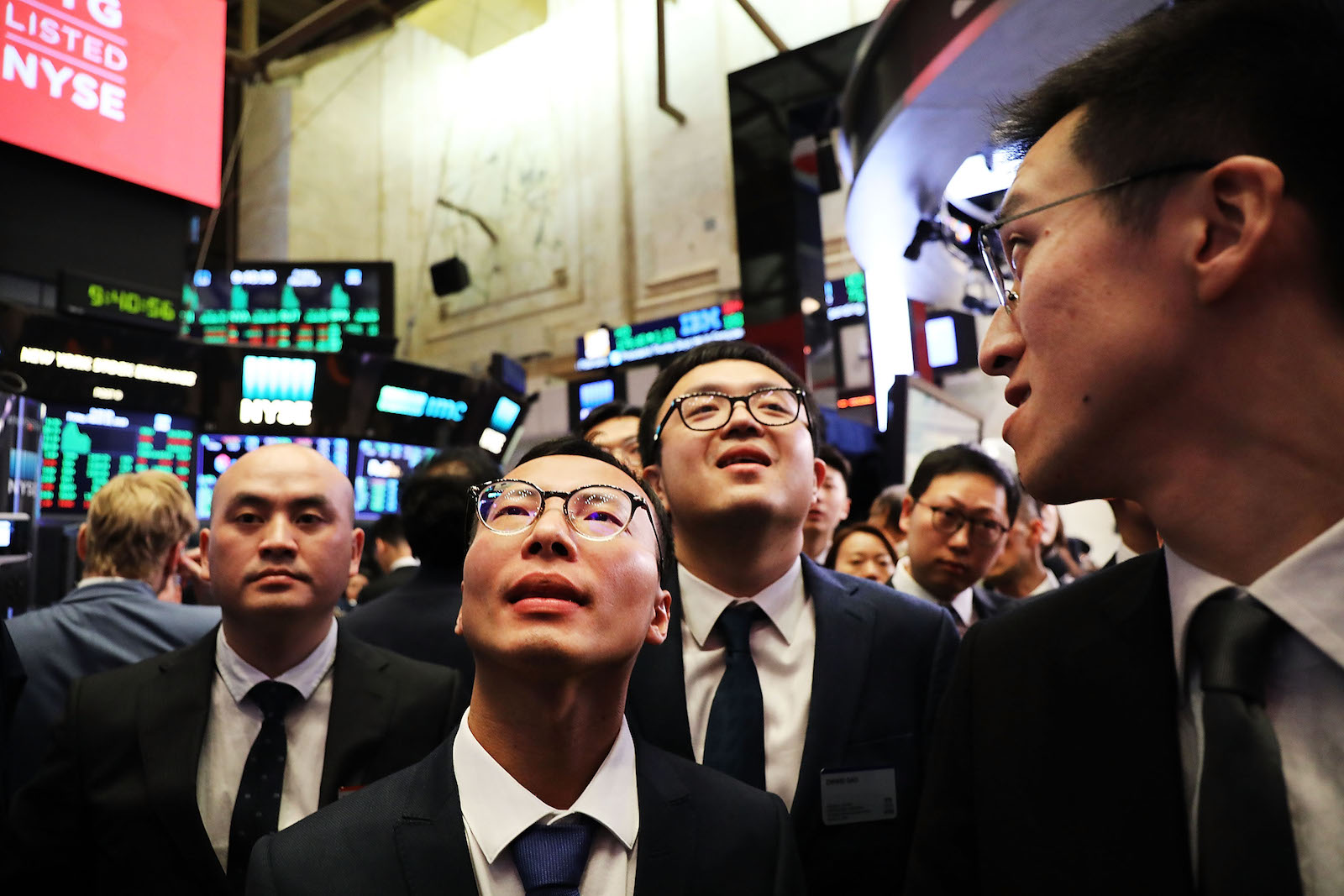 This is the fourth story in a weeklong series on China. 
It's true that names like Xiaomi and Meituan have become progressively better-known outside of China.
But the Western stock exchanges are about to become home to an even larger stable of promising Chinese upstarts, and many of them stand to give the more-established players a run for their money, both in established industries and brand new ones.
The result is a new and unfamiliar global landscape where existing hegemonies can't count on inertia and name recognition any longer.
Some Examples To Watch
There's probably no better way to dive into this topic than to look at some of the most recent and successful Chinese companies going public on American stock exchanges.
The first is CooTek, a Chinese software keyboard developer. The company raised $52.2 billion through its recent IPO on the NYSE. It enjoyed 238 percent growth in 2017 and intends to make its products available in 72 different languages throughout the world.
Next is a company called LAIX, which debuted on the NYSE for $71 million. The company is the developer of an AI-driven language-learning platform to help Chinese students and professionals learn English and vice versa. Along with CooTek, LAIX seems to exist to reduce the friction of communicating in—or translating between—many world languages.
The third example is Viomi Technology. The company has the backing of the aforementioned Xiaomi, which already enjoys name recognition in the West. Viomi's IPO on NASDAQ totaled $102.6 million. The company's mission is to develop connected in-home appliances to rival Amazon, Google and now Facebook.
Many in the West believe that the Western world, and the U.S. in particular, have a de facto supremacy across multiple world stages, not the least of which is technological innovation. But the early financial success of these Chinese startups seems to indicate that nothing can be taken for granted any longer. The very geographical distribution of economic opportunity is shifting, with China climbing the ranks to currently sit at number six among the most desirable locations for companies to expand their presence.
So what are the lessons we can learn from these and other recent IPOs about the current state of global innovation? Here are four timely ones.
Globalization Continues amid Trade Spats and Tariff Wars
The successful IPOs of Chinese companies on "American turf" prove that globalization and competitive innovation are largely immune from flavor-of-the-day politics and bloviation designed to score political points. Chinese companies are taking the risk of seeking success on American shores, thanks in part to how much more quickly IPOs are approved in the U.S. than in China, even if their success is far from certain.
This development means that the regulatory landscape across the major countries will become more of a differentiating competitive factor for businesses looking for new opportunities. It also means the balance between human dignity and profitability will become even more fraught as we reconcile dissimilar regulatory environments and cultural and political differences between competing nations.
Globalization faces a tough uphill climb, as there is considerable reconciliation to do between and within each participating country's existing regulatory, social and political policies. Both entrenched and brand new technology companies have a considerable amount of sociopolitical power right now that seems to exist beyond and above some of the governing bodies in the world.
Misplaced nationalism was never going to survive globalization, and technological innovations from every corner of the globe, including China, prove it handily.
Emerging Technologies Are Primary Drivers of Global Innovation
All three of the recent Chinese IPOs listed above feature artificial intelligence as a core feature and facilitator of their main projects, proving that some of the most commercially viable ideas out there right now are the ones that are most dependent on cutting-edge technologies. AI is increasingly seen as one of the vast new frontiers in innovation and investment.
Countries around the world, very notably China, are increasingly seeing strategic investments in AI as a predictor for that country's ongoing global success. This is due to the wide-ranging potential of AI to deliver innovation and efficiency in business as well as, according to experts, to improve daily living in a host of other ways and even make countries more attractive for investment and professional relocation.
It's no secret why AI is now a bellwether for national competitiveness: AI is finding its way into nearly every industry on earth, including manufacturing, banking, utilities, supply chain, consumer electronics and many more. The year 2016 saw up to $30 billion spent by tech giants on AI-related R&D—and VC financing and seed investments in the space grew from $6 billion to $9 billion.
No Country Has a Monopoly on Innovation or Talent
Misplaced nationalism was never going to survive globalization, and technological innovations from every corner of the globe, including China, prove it handily. The Western world has enjoyed a long and fruitful head start, but China—once an underdog—is now emerging as a powerhouse and even has a dominant presence in several hugely important and contested industries, including solar energy.
Of particular interest to American companies, customers and investors is the fact that U.S. has been losing jobs to China in some of the most important sectors for years now. The flow of talent—and the means to attract that talent to domestic shores—is something to watch in a globalizing world.
Between the years 2008 and 2013, Chinese solar innovations resulted in world prices for panels falling by 80 percent. The U.S. could become the second-largest solar panel manufacturer by 2020, but not without taking a page from China's playbook and making serious public investments in solar, not to mention divesting itself from incumbent energy technologies.
Industrial Disruption Can Come from Anywhere
An interesting and recent study by CB Insights revealed that more than 40 percent of company executives from all over the world saw their companies as either "extremely" or "very" at risk of disruption.
Interestingly, according to the same study, this perspective has not inspired most of them to pursue a more aggressive innovation plan. Indeed, a majority of executives indicated that their company is taking the safer route and merely iterating on the same products to preserve the status quo.
They're explicit about it: "Enhancing existing products" ranked higher among their priorities than launching new products. Cutting costs rounded out the top five most common concerns.
The incoming waves of fresh IPOs from China and elsewhere reveal that this age of incremental improvements might not last long. Entrenched companies and household names—those based in the U.S. and elsewhere—might have their hands forced when it comes to investing in more novel innovations rather than playing it safe.
We see here both the undeniable pressures of globalization as well as the remarkable potential.
Competition and rivalry between companies and nations still turns the wheels of global commerce, and a good enough idea, no matter where it comes from, is a rising tide that lifts all of the proverbial boats.