Economy
What Is China's Post-COVID-19 Business Strategy?
An Altamar podcast with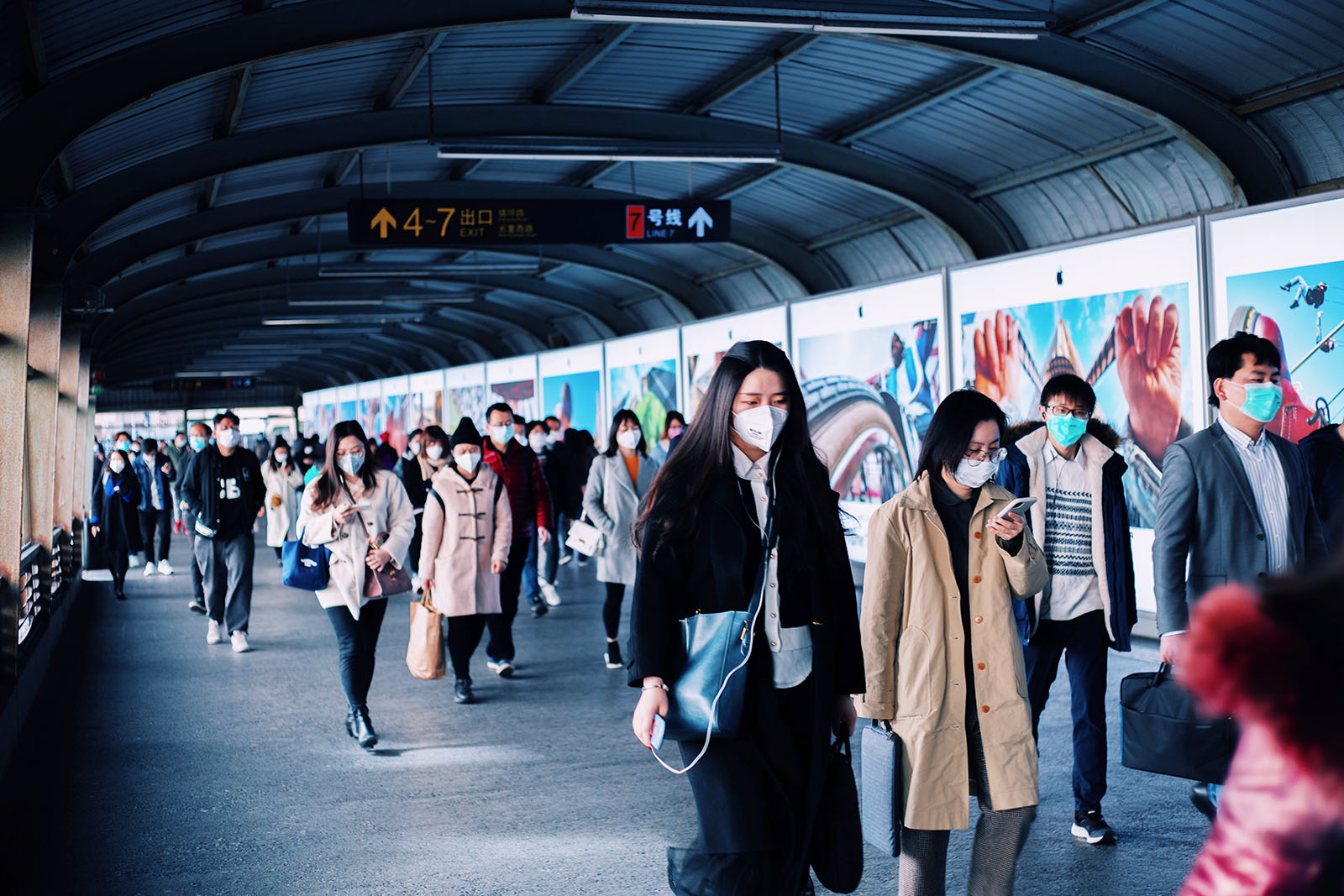 China is looking beyond the COVID-19 crisis, eager to recover its economic momentum. But while China intends to position itself as the pandemic's "victor," Beijing faces global scrutiny as well as an ongoing trade war with Washington. Will international resentment toward China mean that supply chains and manufacturing begin to steer away from the Asian powerhouse? Or will economic reforms convince foreign investors to stay? 
James McGregor joins the Altamar podcast team of Peter Schechter and Muni Jensen to discuss the intersection of Beijing's business reforms with its political agenda. McGregor has lived in China for three decades and is the chairman of APCO Worldwide, Greater China. He is the former chairman of the American Chamber of Commerce in China and is now an adviser to AmCham on U.S.-China business trade politics and policy. Previously, McGregor served as The Wall Street Journal's bureau chief in Taiwan and in Mainland China. He has also authored numerous books on China. 
As countries worldwide cautiously reopen their economies from COVID-19 lockdowns, China has been ahead of the curve. "They're seeing consumption recover domestically … they're traveling again, people are back in the offices again, supply chains are fairly strong domestically," says McGregor. 
McGregor explains that economic activity is China is picking up — along with competition.
China's Health Diplomacy
Expediting China's recovery, President Xi Jinping has pursued a two-pronged strategy: Firstly, it aims to bolster its reputation by engaging in so-called health diplomacy, donating millions of dollars' worth of PPE and medical devices to nations around the world.
Secondly, China has made moves to improve its business environment for foreigners. McGregor predicts that "we'll see some significant reforms going forward because China is in dire need right now of keeping its economy going, of holding on to foreign business, and also keeping supply chains as strong as it can." The private sector is taking note: "Companies that are involved in high-end manufacturing and in future technology, whether it's robotics, AI, self-driving cars, electric vehicles, people that supply components and chemicals … they're doubling down in China," as a result of new economic incentives, says McGregor.  
McGregor explains which industries are continuing to expand their operations in China and why. 
Two Losers From Trade Dispute
It's not all good news for Beijing, however. China faces a bipartisan diplomatic and commercial dispute with the United States. McGregor is less than optimistic about this standoff: "I think there's going to be two losers actually, or maybe the whole globe will be a loser … I think right now, we're looking at two development models, which are very different, and political DNA that's very different. 
"I think we're going to have to find an accommodation, you don't have to love who you deal with, you've just got to figure out how to deal with them." Indeed, McGregor believes the U.S. should focus more on innovation and industrial strategies than trying to stymie China's progress: "My view on the U.S. trying to block China? The best defense is a good offense. We should be competing."
But the U.S. is not alone. Mistrust of China is widespread. It's a pattern that has Chinese companies worried, particularly "those with global ambition and global businesses … because China is at the point where it wants its companies to go global, and today, China is universally distrusted around the world." 
McGregor explains the tension between China's desire for its companies to go global and the general lack of trust in China from across the world.
Meanwhile, Beijing is doing itself no favors in this realm by moving forward with its new security law attacking Hong Kong's autonomy. As McGregor explains, "they couldn't get control of Hong Kong, and so now they just said, 'All right, we don't care what the fallout is going to be, we've got to get control.' … China needs [Hong Kong's] stock market, it needs the open information system, it needs the trusted courts of Hong Kong, and that's where the real jeopardy lies right now, because none of that can be replicated in mainland China, so there is that danger of [losing that] financial center." 
Last, a worldwide backlash against globalization and rising anti-China rhetoric have put even greater pressure on China's far-reaching supply chains. "Governments are going to become more and more protectionist — more and more want supply chains at home," says McGregor. Indeed, the replacement of global supply chains with regional alternatives could be one of the most salient impacts of the coronavirus. 
According to McGregor, "It used to be, 'how do I overcome my problems in China to expand my business in China?' And now [boards of directors and CEOs] are saying, 'how do I handle my global risk for even being in China?'" 
Altamar is a global politics podcast hosted by former Atlantic Council senior vice president Peter Schechter and award-winning journalist Muni Jensen. To listen to the full episode, click here.