Economy
Where Have All the Chips Gone?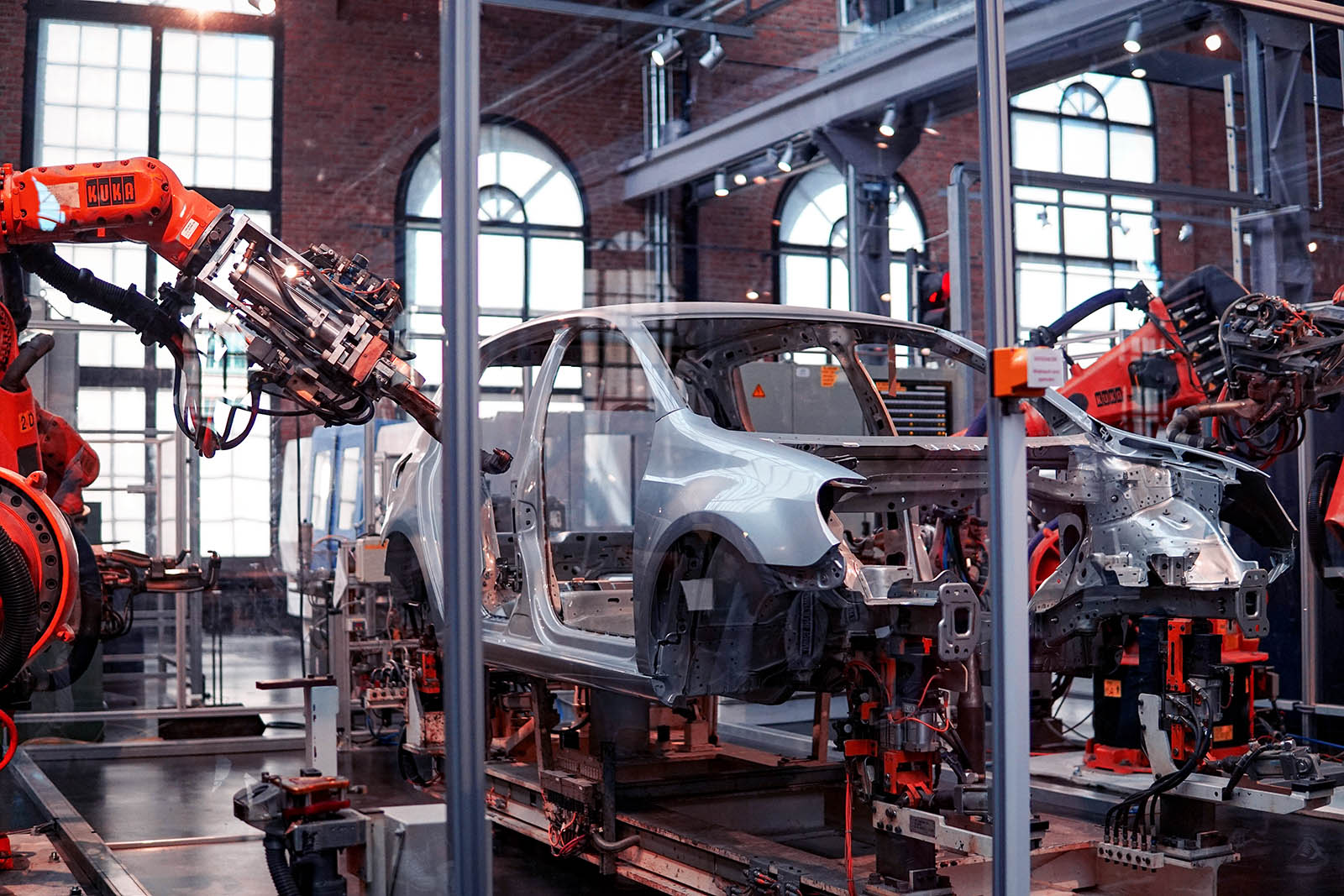 There is a critical global shortage of semiconductors, just as economies are starting to emerge from the economic crisis of 2020. There are a number of factors behind this shortage, including surging demand and weather fluctuations. 
Meanwhile, the Chinese government is working hard to build its own homegrown semiconductor sector. BRINK spoke to Jordan Schneider, a senior research analyst at the Rhodium Group, on this demand for microchips.
SCHNEIDER: The industry being hit the hardest right now is the auto industry. They did some poor forecasting of car demand, which rebounded much faster than they expected at the end of 2020 and beginning of 2021.
Chips are an increasingly important part of cars — from the electronic dashboard to sensors that help you park. The amount of chips in cars has gone from dozens to thousands as vehicles get increasingly autonomous. If you're missing one chip, which may only be a $1 or $5 product, you can't produce a finished car.
So when these auto firms cut back on their orders to accommodate the expected huge drop in demand, the space in these semiconductor fabrication plants was taken up by other firms like consumer electronics, which saw spikes in demand over the course of the pandemic.
The Insatiable Demand for Microchips
There have also been a handful of very odd one-off events, like an earthquake in Japan and a fire in Texas. But more importantly, there is a secular trend of increasing demand for semiconductors in the broader economy with the internet of things since there are chips in everything from your refrigerator to your toothbrush.
The leading semiconductor manufacturers around the world are aware of these trends. Over the past few months, you've seen announcements of capital expenditures in the range of $100 billion over three or four years. This shows that firms, like SK Hynix, Intel, TSMC and Samsung, are expecting demand to increase over a five- to 10-year horizon.
BRINK: Is this shortage going to be more like a short-term speed bump or a long-term challenge for different sectors?
SCHNEIDER: Currently, there are dozens of car factories around the world, which are running at reduced shifts or closing for weeks at a time because there simply aren't enough chips. 
Why Taiwan Matters So Much
The issue is that money and political will can't solve this problem easily. It takes four to six months to retool a fab line to produce the exact type of chips, for example, that are needed to make Ford's F-150 and the other cars that have been hit by these production slow downs.
Even though U.S. President Joe Biden is calling up Taiwan President Tsai Ing-wen and asking for her to do everything she can to get the biggest chip manufacturer in the world, TSMC, to help out the car manufacturers, there's very little anyone can do, because all the capacity is currently in use. Therefore, most industry experts expect tightness in this chip shortage story to play out for the rest of 2021.
BRINK: You mentioned President Biden. Does the new U.S. administration see this as an issue of national security or are they going to leave it to the markets?
Our report shows that China is increasingly dominating the production of semiconductor chips a few nodes off the leading edge.
SCHNEIDER: The U.S. administration understands that fabs work the way fabs work — this four to six months time horizon is not something that they can change. 
The CHIPS Act
However, they have been using this chip shortage as an argument in favor of an industrial policy that prioritizes America's continued economic growth, as well as national security. The CHIPS Act is likely to put billions of dollars toward incentivizing the leading semiconductor manufacturers to increase capacity in the U.S.
BRINK: What's the Chinese government's approach — is it trying to create its own chip sector?
SCHNEIDER: The Chinese communist party — all the way back in the 1950s — has had ambitions to create a thriving domestic chip ecosystem. For the first few decades, there was a real push to do everything in-house. But by the 90s and 2000s, the Chinese government realized that it wasn't possible to have remotely competitive chips without using foreign technology and foreign firms to help upgrade the domestic industry.
Now, the focus on having a self-sufficient chip ecosystem independent from the U.S. is stronger than it's ever been. China has also been setting up government guidance funds, both at the national and provincial level, pouring billions and billions of dollars into creating a Chinese chip ecosystem.
China's Longing for Its Own Semiconductor Giant
So why are they doing this? China is trying to work its way up the value chain and create firms that are going to drive growth in the upcoming decades. There is also a clear national security component, because the previous U.S. administration was able to weaponize its advantage in some areas of chip manufacture — including nearly putting ZTE out of business, making Huawei's life extraordinarily difficult by putting these firms on Entity Lists and creating restrictions for global technology companies which have American technology in them when selling to China. 
BRINK: And is this likely to succeed? Is their home chip sector likely to rival the West's anytime soon?
SCHNEIDER: Our report shows that China is increasingly dominating the production of semiconductor chips a few nodes off the leading edge. That said, Beijing is not going to be satisfied with that outcome. They are pushing for leading-edge fabs that are able to compete with TSMC, Samsung and Intel.
That ambition — even over a 10- to 20-year horizon — is extraordinarily difficult, especially if the U.S. is able to keep up the pressure in restricting the Chinese firms' access to particularly difficult domestic technologies, such as EDA tools and EUV lithography machines.
BRINK: Are there any other countries that are seriously trying to create a domestic semiconductor sector?
SCHNEIDER: It's important to make a distinction about the level of ambition that other regions around the world have compared to China. China wants to be able to make a semiconductor ecosystem that is bulletproof to our American aggression. That's not necessarily what the Indian government or the European government is hoping to do. 
Their goals are more along the lines of creating manufacturing hubs. There is a sense around the world that diversifying the supply of chips away from Taiwan and TSMC, where the vast majority of leading-edge capability exists, is a good thing. 
Over the course of COVID-19, corporate leaders have reawakened to the challenges of supply chain bottlenecks, which has led leaders in the EU and Delhi to put more focus on diversifying their sources of chip fabrication.