Economy
Why 'Make in India' Is Not Enough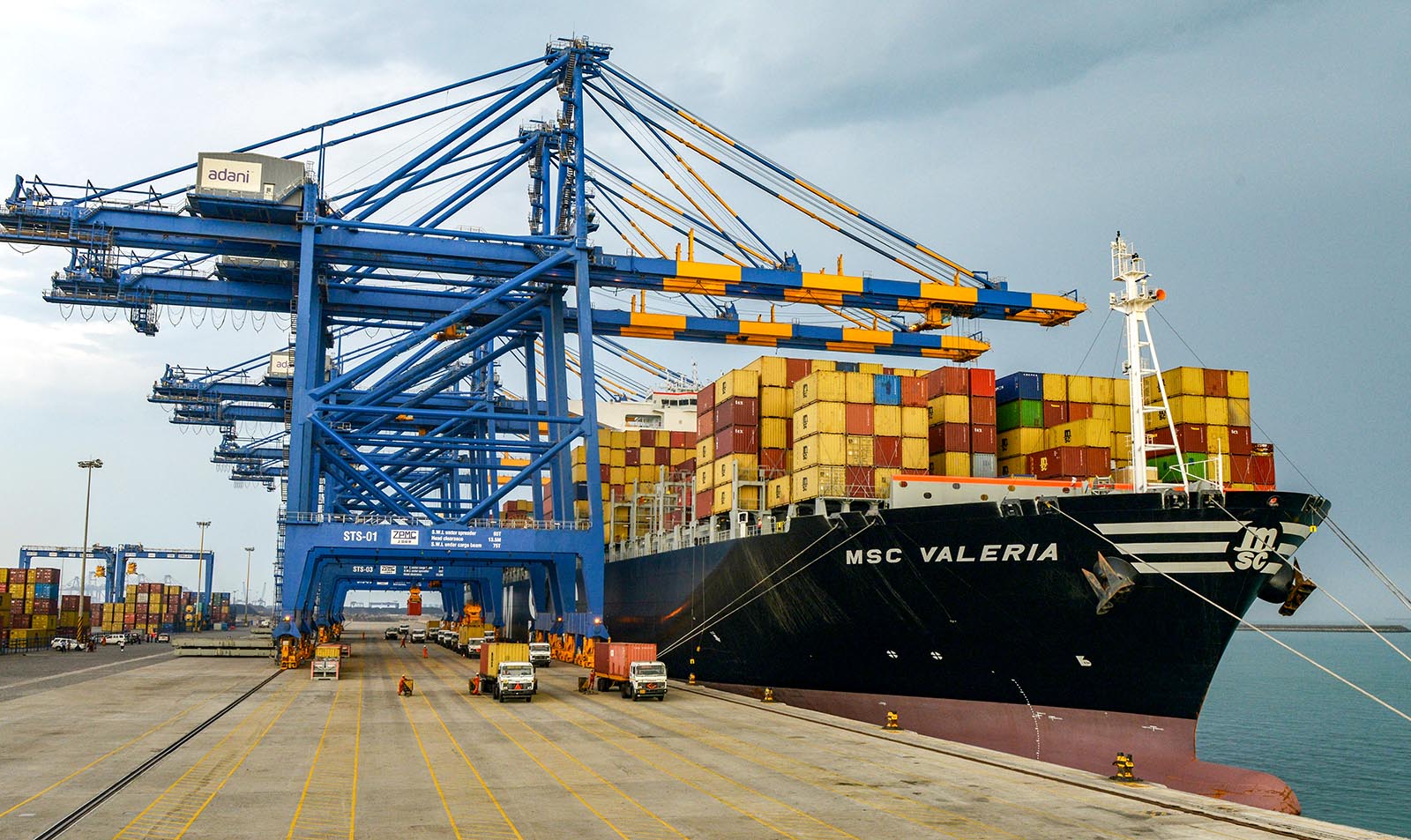 As growing protectionist tendencies continue to imperil the current global economic upswing, the world is on the lookout for new champions of global trade. Under President Donald Trump, the U.S. has abdicated that role. Europe is preoccupied with a host of issues and is perhaps hesitant to fill the gap. China appears poised to assume a leadership position.
In all these machinations, one country should not be overlooked: India now faces a historic opportunity to, at the very least, complement China's leadership. However, 27 years after economic reforms began to open up India to trade, foreign capital, and competition, rising to the occasion will once more require a paradigm shift in economic policy. 
Make and Trade
India's government needs to complement its emphasis on manufacturing with a commitment to growth in exports. "Make in India," an initiative meant to incentivize manufacturing in India, was a step in the right direction. But now, it should be wedded to a parallel "Trade with India" program.
With a young, entrepreneurial population of 1.3 billion, India boasts some of the best IT companies in the world, one of the globe's largest and most important consumer markets, and an estimated 7.3 percent GDP growth rate for 2018. At the same time, it has been an outspoken advocate of economic multilateralism, while also walking the talk.
Apart from pursuing free trade agreements with both the U.S. and Europe, it has long-standing FTAs with South Asian Association for Regional Cooperation countries and members of the Association of Southeast Asian Nations. India has been increasingly active in geoeconomic fora and has co-created new multilateral banks, such as the Brazil-Russia-India-China-South Africa New Development Bank.
But for all its farsighted efforts to reform its economy, one conspicuous shortcoming continues to clip India's wings. While Prime Minister Narendra Modi's flagship Make in India initiative has helped strengthen manufacturing, the country has neglected to give export performance the attention and supervision it deserves.
India's hands-off approach to managing exports has left figures to decline significantly over the last decade, resulting in a persistent current account deficit and low aggregate demand. This weakens the rupee and limits economic growth. In the absence of desperately needed export revenues to further finance imports and growth, an economy of substantial potential will ultimately lack both the economic power and the policy record to lead the global economy.
Make in India and a strong manufacturing sector can, in fact, provide the basis for an export-based economy. But the aim of mass-producing competitive products will neither be sustainable nor lucrative without an inflow of export revenues into the country.
Without export proceeds, consumer spending stays flat and India's entrepreneurs can't unlock the riches and reinvestment opportunities made possible through a trade surplus.
India should take a more hands-on approach to developing export capacity—and there are examples from the recent past that India can emulate.
A Trade with India program focused on building export capacity, reducing tariff and non-tariff barriers to trade, and functioning in conjunction with Make in India will allow India's economy to realize its untold promise. And for inspiration to execute such a program, India need only look to its neighbors.
Learning from the East
India should take a more hands-on approach to developing export capacity—and there are examples from the recent past that India can emulate. Japan's Ministry of International Trade and Industry (MITI), which was created following the economic disaster of World War II, worked hand in hand with industries that were identified as being critical to growth.
The focus was on exports. MITI subsidized these industries, passed legislation conducive to their development, connected them with foreign trade partners, and assisted them in implementing export strategies that were closely aligned with the ministry's goals for strengthening domestic manufacturing interests. It also reduced tariff rates.
MITI helped fuel Japan's miraculous ascension to a global economic superpower and has since provided other Asian nations, from South Korea to China, with a roadmap for export-led growth. Following their lead, a Trade with India government initiative could identify and oversee India's key industries, helping both large companies and small and medium enterprises to globalize their operations and export their products.
Through a system of administrative guidance, the Indian government could provide critical industries the financial aid needed to build a company's export capacity as well as favorable policy to underpin it. It could advise companies on export strategies aligned with the Make in India program's objectives, organize trade missions, and connect entrepreneurs with foreign trade partners.
Trade with India could also reduce tariff and non-tariff barriers, obligating domestic firms to cut costs and to improve their game in the face of increased foreign competition.
Ship-Shape
Increased exports would generate an inflow of revenue into India, stimulating customer spending. Export growth can also resolve India's low aggregate demand dilemma, raising economic output and GDP, while lowering unemployment.
All of these things will result in significant, sustainable growth. However, such an initiative would require a very well-coordinated effort from the ministry of commerce and industry.
This is not an easy task and requires commitment, perseverance and resources. India has to ensure consistency in policy, such that the actions of one administration are not rendered ineffective by a new government that comes into power following an election. Additionally, there needs to be better coordination between the central and state governments if the common objective of boosting exports is to be realized.
Perhaps most importantly, India can support its enterprises by providing better hard infrastructure such as roadways, railways, waterways and ports. And this should go hand in hand with improved trade infrastructure, including but not limited to things such as efficient customs clearance, ease in obtaining licenses and permissions, and better-quality warehousing and logistics management. It is a tall ask, but it can be done.
India's continued growth depends on the Indian government's ability to help entrepreneurs match increased manufacturing with increased exports—just as global economic stability depends on multilateral free trade, and multilateral trade depends on strong global economic leaders who can promote and fuel such cooperation.
India has a golden opportunity to play that role.
*A version of this piece appeared in The Economic Times.