Geopolitics
Preparing for ASEAN's Future
An interview with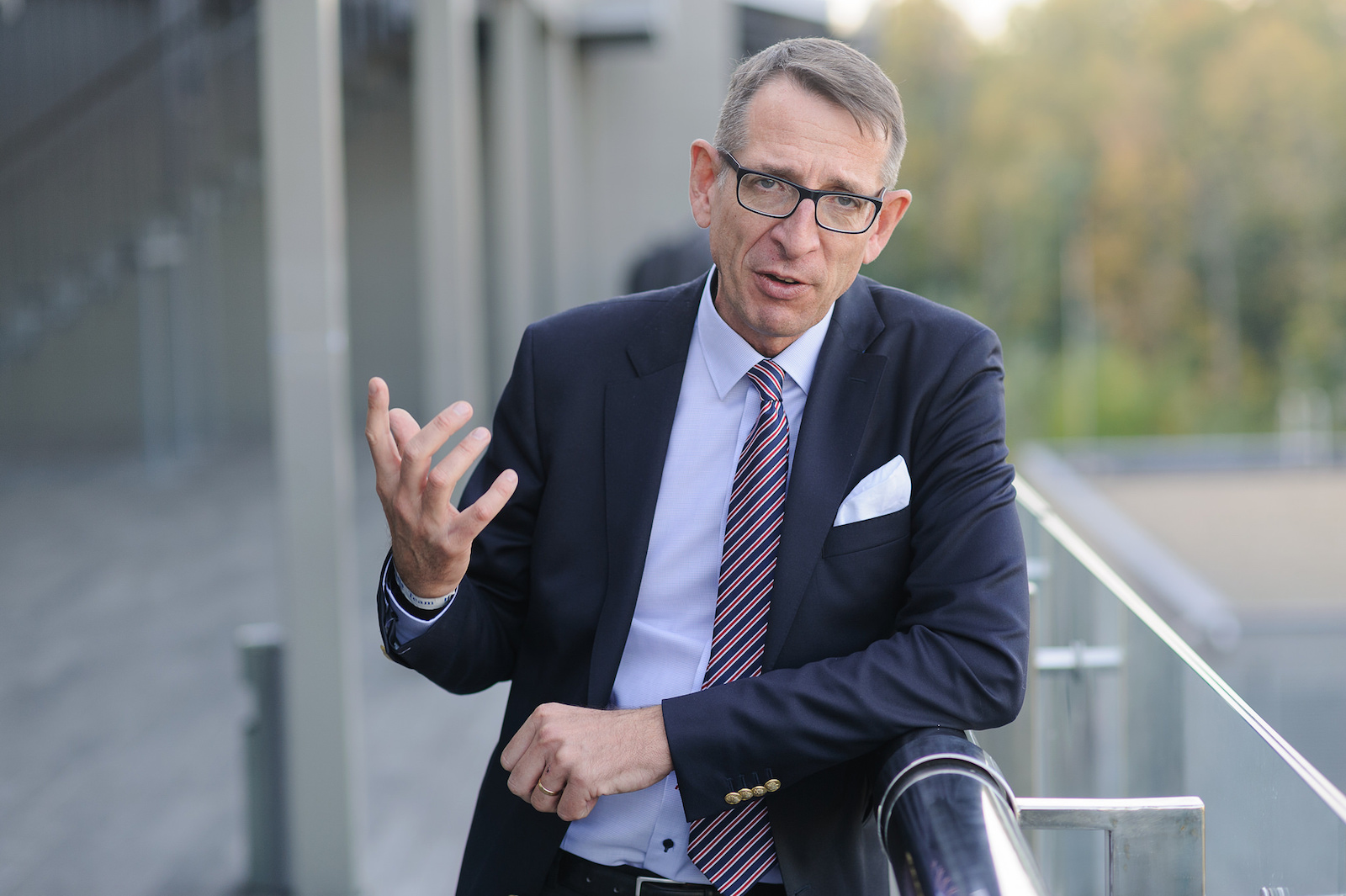 This is the first story in a weeklong series on ASEAN.
Home to more than 630 million people with rapidly growing incomes, the Association of Southeast Asian Nations (ASEAN) has, over the years, become a powerful economic force and a major contributor to global economic growth. And, particularly at a time when winds of protectionism are blowing over many parts of the world, this could be ASEAN's chance to emerge out of the shadows of China and India and assume its rightful place as a key global player.
Frank-Jürgen Richter, founder and chairman of Horasis: The Global Visions Community, which is currently running its 2018 Asia Meeting in Vietnam, spoke to BRINK Asia about the ASEAN's significance in the backdrop of the U.S.-China trade conflict, ASEAN connectivity and integration, challenges confronting the region and its areas of opportunity.
BRINK Asia: Given the ongoing trade conflict between the U.S. and China (and the impending Brexit), how has ASEAN's significance increased?
Frank-Jürgen Richter: This is a question with complex ramifications given the numbers of countries now inside ASEAN, from its five founding members in 1967 to its present 10 with three others to improve links (China, Japan and South Korea) and East Timor with Papua New Guinea having observer/candidate status; then a further group which adds India, Australia and New Zealand, Russia and the U.S. to form the East Asia Summit. These nations, with their different languages, cultures and GDP achievements, are inclined to promote peaceful internal relations (not always easy), increased interregional trade and a peaceful Asia-Pacific region. As this enlarged group of 16 nations looks to firm a comprehensive economic partnership for East Asia—all in all, many complications arise through language, individual nations' goals with different currencies and their levels of GDP.
And that brings me to your question—the effect of the U.S.-China trade conflict. If we look at ASEAN's trade statistics for 2017, we see that 17 percent of its trade in goods was with China and 9 percent with the U.S. (with Japan and the EU at 8.5 percent and 10 percent, respectively). Intra-ASEAN trade, on the other hand, comprised 23 percent of all ASEAN trade. So we see that while trade with China and the U.S. are important, so is local, intra-ASEAN trade—always an aim of ASEAN. 
The major worry is the U.S. administration's insistence on pursuing secondary and lower relationships if any of its trading partners are linked to heavily sanctioned nations such as China, Iran or Russia. Sadly, innocent traders selling a universal part-finished item might get swept into a trade dispute with the U.S. if this item flows into a sanctioned nation as a component in some end-user part. I presume a plea of "innocence" will be quashed by the U.S. administration, and subsequent overturning of the sanction may be difficult. In such a circumstance, many managers might slow down their interregional trade just in case—which is one of the unintended consequences of a strict A versus B conflict, as others at the fringes are drawn in.
To an extent, things are similar with Brexit-related trade: Managers hesitate because nothing is firmed up, even so close to the official splitting deadline of March 29, 2019. No intertrade regulations have been agreed upon between the UK and the EU yet, nor between the UK and the rest of the world, despite the filibustering of politicians.
When trade disputes arise, many aspects of commerce are slowed—especially investment for the future and not just in large capex, but in retraining of staff to use new machines (that have not been bought) and even lower down the education chain (failing to increase knowledge of new sciences and commerce). Lower national growth ensues (the IMF, at present, are gloomy on this point) as a result, affecting the general well-being of people.
But let me be positive—ASEAN has a relatively young demographic with more people than the EU or North America, and in aggregate terms, it would rank as the 6th-largest global economy. And its poverty has fallen massively, far exceeding the one-time millennium goals. These factors must bode well for the future once these trade disputes are resolved.
BRINK Asia: ASEAN has made substantial progress as a bloc—in your view, what is the one area you think it could or should have done better in?
Mr. Richter: This is difficult to pin-point. There are many observers who point to its lack of consistencies across all policy issues, but this is not surprising, as ASEAN is a working collective and not a bounded entity like the EU. Yet, its overall economic gains have been great. And as a group of disparate nations coming together to promote a "just, democratic and harmonious environment" based on "the ASEAN way" of "compromise, consensus and consultation," I cannot fault it.
It is tempting to compare ASEAN with the collective of the EU member states or the U.S. How do they perform their daily tasks—better or worse than ASEAN? All have the task of balancing the politicking of their local chiefs (be they governors of U.S. states or elected national leaders across the EU)—the U.S. and EU leaders have to cope with foreign policy just like ASEAN leaders.
ASEAN's great opportunity lies in empowering its youth through better education.
I suspect, now that ASEAN has its 10+6 members, it will be able to gear up many of its collective agendas to slow one nation while uplifting others to promote its overall growth strategy. It will be better able to grasp its overarching security measures and better integrate its economic progress. As I said—its compromises may slow some countries, but will enhance ASEAN's totality.
BRINK Asia: What is the biggest challenge for the ASEAN region at this moment?
Mr. Richter: I think mutual security in the face of any perceived aggression may be a challenge. As I noted, ASEAN is a collective, and as such does not have integrated agreed policies across all its nations. But given the growing number of inter-government "hotlines," instant mistakes by military personnel can be calmed without conflagration and contagion hitting the region. It is to be hoped that the complex political relations, often bilateral with the U.S., can be broadened into multilateral understandings.
Several regional economic and trade linkages look to provide such initiatives—for instance the Regional Comprehensive Economic Partnership, which is being pushed after the U.S. absented the Trans-Pacific Partnership. Now, with the strong support across ASEAN, it includes 16 nations, not the original 12. 
BRINK Asia: What are your views on ASEAN's connectivity challenge?
Mr. Richter: My response to this question is in two parts. The first inevitably aligns with the question of a digital future. Globally, we are witnessing a shift to greater digitization, especially as 5G is launched and the Internet of Things could link every electronic device with one another in unimagined scenarios. Some nations across Asia have led the digital push: Japan with its early takeup of NTT DoCoMo services, China now with its massive consumer middle class online, and India moving swiftly toward a cashless society. In this context, addressing the digital divide in ASEAN is key. It is important for ASEAN states to keep the Internet free for all and not favor any "fast lane paid-for" routings that will deprive poorer nations and individuals from their (dare I suggest) rightful positions. And the Internet is also a route through which e-commerce and medical care can be promoted into remote regions, bringing hitherto unseen benefits to rural communities. But this requires governments to promote digital connectivity.
The second part of the answer to your question centers on physical connectivity. Initiated by President Xi Jinping in 2013, the Belt and Road Initiative is a young initiative that is having a significant impact, even on the ASEAN region. The BRI aims to stimulate economies, almost globally, at major hubs along road/rail links, in the hinterlands of ports along maritime links in usually unfrozen seaways, and more recently by exploiting the unfrozen Arctic reaches and increasing trade principally with Russia. Where, when and how this stimulation will evolve is a waiting game—just now it is far too early to tell. And how the BRI can complement the Master Plan on ASEAN Connectivity, too, remains to be seen.
BRINK Asia: And what do you think is ASEAN's greatest opportunity in the years to come?
Mr. Richter: I think ASEAN's great opportunity lies in empowering its youth through better education. Through the education of its young demographics who will embrace digitization and drive new solutions, I believe ASEAN will see significant social and economic benefits in the long term.
While it is true that e-commerce and the increasing use of robots will displace some workers in the future, with careful retraining and better social support, these workers will potentially find different or perhaps even better work. Governments in the region have the most important role in this regard, for I believe that as we see the increasing use of automation in manufacturing processes and the increasing use of technology across most aspects of economic life, countries that are prepared well will stand to make gains. We are, for example, already seeing a surge in the region's fintech industry—a clear illustration of what regional innovation can achieve.