Environment
European Railways Will Benefit From Decarbonization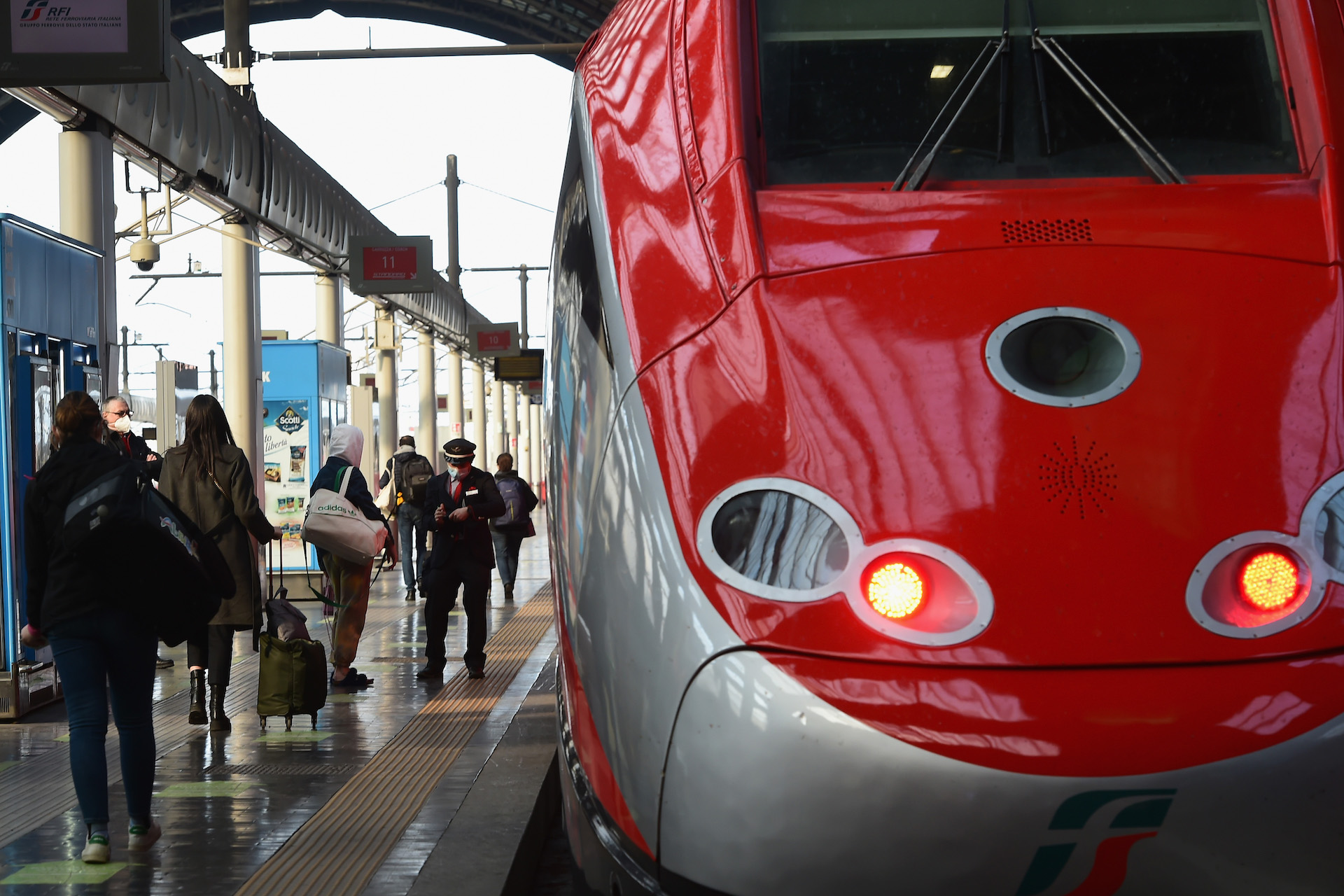 During the pandemic, depressed passenger volumes severely eroded the profit margins of most European train operators. But the energy transition will help European railways to grow, according to new research by S&P Global Ratings.
By the end of 2021, European rail companies had lost a total of 50 billion euros ($53 billion) in revenue as a result of the COVID-19 pandemic. And while passenger volumes have made a strong recovery in 2022, the sector will continue to face challenges as rising operational costs resulting from inflation will continue to squeeze margins. Yet, as the continent continues efforts to lower dependence on fossil fuels, rail's lower greenhouse gas (GHG) emissions mean it is positioned well to benefit from the ongoing energy transition. 
Rising Inflation Could Delay Recovery
Although lockdowns and restrictions on mobility meant European rail services were greatly disrupted during the pandemic, compared with air traffic, rail remained fairly resilient. S&P Global Ratings downgraded most rail operators in its portfolio by just one notch, while most airports received a two-notch downgrade in the same period. 
As mobility resumes, railway operators must now contend with increasing inflation stemming from the fallout of the pandemic and the increase in energy prices. In particular, rising labor costs will impact profitability. Personnel typically accounts for the largest proportion of operating expenses, typically between 45 and 55% of the total operating expenses. And, operators will face pressure to increase salaries in line with inflation — especially in countries with strong union representation, such as Germany, France and The Netherlands. This will increase costs over the next few years, typically around 10% of the total operating expenses.
Energy Transition Represents Best Prospect for Rail
As Europe ramps up its energy transition, rail will play an important role in helping governments meet decarbonization targets.
In line with targets set out in its Fit for 55 package, Europe aims to achieve carbon neutrality by 2050. The outbreak of the Russia-Ukraine conflict has compounded pressure to progress in this area, with soaring energy prices forcing Europe to withdraw from Russian supply and increasing its dependence on alternative sources of energy, namely, renewables. 
Rail produces lower emissions than other more fuel-intensive modes of transport, and given transportation represented 27% of EU-28 GHG emissions in 2017, we expect to see a greater shift away from cars and planes and toward railway use. This could present an effective solution for European countries to lower their dependence on imported fossil fuels. 
Further reducing the railway network's already-low emissions will support emissions targets. The electrification of the rail network is already well underway in Europe, and according to the European Commission, about 60% of the EU-28 country rail network is already electrified, with 80% of traffic running on these lines. 
First Hydrogen-Powered Trains
However, some countries will require significantly more investment to further lower fuel dependence, and electrification of the entire network system may not be feasible in all cases. In these instances, hydrogen- or battery-powered vehicles — in addition to the use of biofuels — could also contribute to a reduction in emissions. And we are already seeing progress in this area. 
The extent of government support will determine the overall impact on railway companies' financial health, as the transition will require substantial investment, adding to companies' already-high indebtedness. 
In August 2022, the German state of Lower Saxony replaced diesel-powered passenger trains with the first fleet of 14 hydrogen-powered ones, and Deutsche Bahn is expected to trial hydrogen trains at DB Regional at the start of 2024. 
Of course, governments will need to decide carefully when it comes to developing railway infrastructure in order to ensure they maintain a balance between high-speed rail (HSR), regional transportation, and freight transportation investment. 
HSR brings substantial social benefits, such as saving time and increasing reliability, comfort and safety. However, some previous iterations have been neither cost-effective nor efficient. As such, prioritizing HSR lowers the investment available for short-distance rail development, which is important to lowering traffic congestion and de-polluting cities. 
Meanwhile, in the push to substitute road and air transport, freight transportation could go a long way to further the EU's goals. However, past attempts have been frustrated by a lack of competition, limited intermodal alternatives and the incompatibility of cross-border rail systems. 
Government Policy Crucial to the Move Away From Air and Road
Road travel is deeply established throughout Europe, and substituting road or even air transport with rail is unlikely to be easy over the next few years. As such, government policy will be crucial to progression. France's April 2022 ban on short-haul domestic flights, for instance, aims to encourage higher rail usage, while the Dutch government recently announced plans to reduce annual aircraft movements from 500,000 to 440,000 at Amsterdam Airport Schiphol.
European state-owned rail operators' long-term credit quality is closely intertwined with that of their governments. Rail operators provide two types of services: market-based transportation services and public interest services. The latter typically operates at a loss, and operators rely on government support to cover deficits. 
Given rail's role in the energy transition, that public service component will tend to increase. The extent of government support will, therefore, determine the overall impact on railway companies' financial health, as the transition will require substantial investment, adding to companies' already-high indebtedness. 
Substantial resources are certainly available. Upgrading national rail infrastructure to ensure sustainable passenger and freight mobility is one of the key missions of Italy's recovery plan, with an allocated budget of 24.8 billion euros. Additionally, Vygruppen, Norway's incumbent train operator, has benefited from government public purchases to support its investment, which, for the rail segment, includes ending its reliance on diesel. 
Railway companies are at a delicate juncture. Moving forward, inflationary concerns will continue to impact passenger recovery, and governments will have to carefully decide when and where to invest in infrastructure necessary to support the energy transition. This will require an adjustment not only on how railway companies are currently managed, but also on how they are funded.