Geopolitics
How Could the Ukraine Crisis Impact Europe's Energy Markets?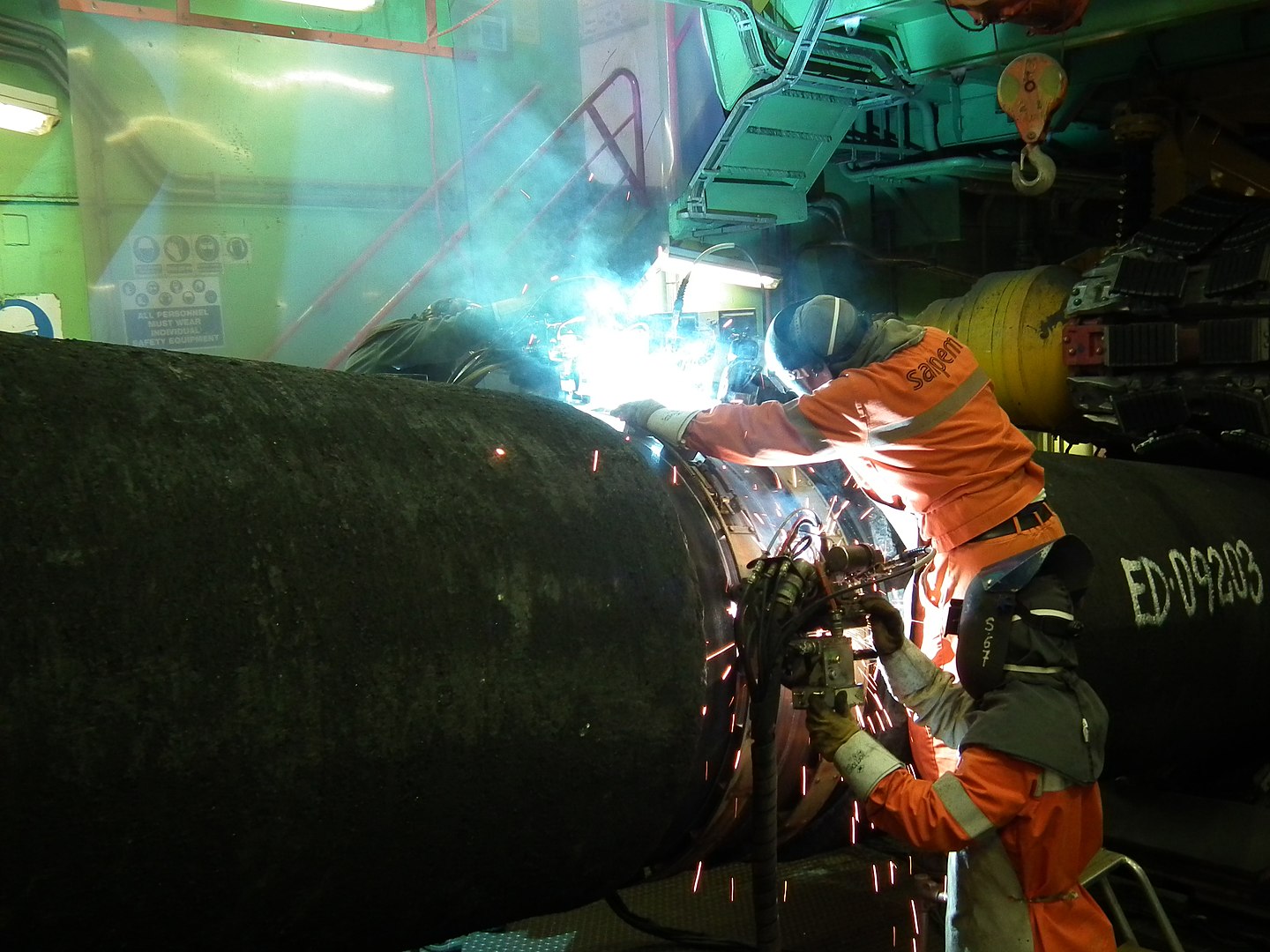 If the Ukrainian crisis escalates, Russia has threatened to take action to stop the flow of natural gas to Europe. In the midst of winter, with gas prices already on the rise, this could create havoc for millions of European households that rely on gas for heating.
BRINK spoke to Georg Zachmann, Senior Fellow for Bruegel to get an assessment of the possible impact on energy markets.
ZACHMANN: Russia currently supplies approximately 40% of EU27's gas consumption. There are three major gas transit routes that serve the European market. Gas can be transited through Ukraine, through Poland, or under the Baltic Sea, via Nord Stream. In 2021, around 40% of Russian exports came through Nord Stream, around 25% through Poland and another 25% through Ukraine. Moreover, Southeast Europe can receive Russian gas through the Turkstream pipeline under the Black Sea.
BRINK: How much have household energy prices risen in Europe, and what's the cause?
ZACHMANN: Wholesale gas and electricity prices have increased significantly across Europe. Many countries have policies in place to blunt the pass-through of these prices to retail (household) prices in the very short term. However, as wholesale prices remain high, policies are adjusted and prices are ultimately passed through. 
This means that the coming year will likely be one in which households experience even higher prices. The exact magnitude of this effect is not clear. A recent Bank of America note estimated that European households would, on average, face over 50% higher energy bills than in 2020. 
Cutting Off the Flow Would Hurt Russia, Too
BRINK: In what ways could Russia inflict pain on Europe's gas markets?
ZACHMANN: Russia's prime tool for inflicting pain on Europe's gas markets is to slow the flow of gas or turn off pipes altogether. 
A cancellation of the Nord Stream 2 pipeline would suggest that the EU and Germany have taken a very strong anti-Russia position.
To a certain extent, Russia has already been exercising this policy for the last few months. Russia has fulfilled long-term contractual obligations, but neglected to export more gas — at a time of exceptionally high gas prices, this behavior is unusual at best. Were Russia to stop exporting gas to the EU altogether, the bloc's alternative import capacities would not be sufficient to replace all of the shortfall. 
BRINK: Has Ukraine managed to reduce its dependence on Russian energy?
ZACHMANN: Ever since the annexation of the Crimea in 2014, Ukraine has no longer purchased gas directly from Russia. The "reverse-flow" capacities to neighboring EU countries have been improved, meaning that Ukraine is able to purchase gas from EU countries — which, in actual fact, is Russian gas that initially transited through Ukraine. 
BRINK: Can you give some analysis of possible actions that Russia could take vis-à-vis Europe's gas markets?
ZACHMANN: Stopping all gas flows to Europe and, in the process, breaching existing long-term contracts would be a massive escalation, as it would imply that the EU will never again want to rely on Russian supplies in any economic area. This would, hence, not only imply an immediate depreciation of all of Russia's expensive gas export infrastructure, but also require Russia to find new buyers for its nuclear material and develop new oil export routes.
A number of European countries — most notably Germany, Austria and Italy — have been allowing an increasing reliance on Russian gas to reduce the cost of their energy transition. They did calculate that the mutual dependency will not allow Russia to exercise its pivotal role. Other European countries — most notably Poland — did try to actively diversify, even if this meant higher cost.
What to Do With Nord Stream 2
BRINK: Do you think Germany will follow through on canceling Nord Stream2 — can you explain the process?
ZACHMANN: A couple of months ago, the new German government remained strong in its view that Nord Stream 2 was a commercial project and, therefore, should not be included in any Russian sanctions. However, since tensions have not de-escalated, this view seems to have softened over the past weeks, and it appears that canceling Nord Stream 2 is now on the table — but only as an escalation step. If tensions recede, the German regulator will likely certify the pipeline operator. This certification will then have to be confirmed at the European level.
BRINK: How much impact would this have on Russia?
Even now, Russia does not use the full capacity of its export routes to Europe and has not done so for the past few years. So Nord Stream 2 does not increase the absolute ability of Russia to export gas to the EU. It may provide marginal economic benefits of cheaper export routes — ultimately, the construction of Nord Stream 2 is a project for Russia to avoid the necessity of transiting gas through Ukraine and Poland. 
Nonetheless, a cancellation of the Nord Stream 2 pipeline would suggest that the EU and Germany have taken a very strong anti-Russia position, in which case the volume of Russian imports to EU altogether would be under question. 
BRINK: How easily could Russia sell its gas elsewhere?
The pipelines connecting Russia's major gas fields serving the European market are not connected elsewhere — and so Russia would largely not be able to sell its gas elsewhere.
In recent years, Russia has expanded its liquefied natural gas export capacity from the Yamal gas fields, providing one alternative, but that is not comparable to the scale of European imports. 
Over the next few years, Russia is investing in a pipeline to connect European fields with China, but this will take many years and a lot of investments to come online.