Economy
How This Parcel Company Decarbonized Itself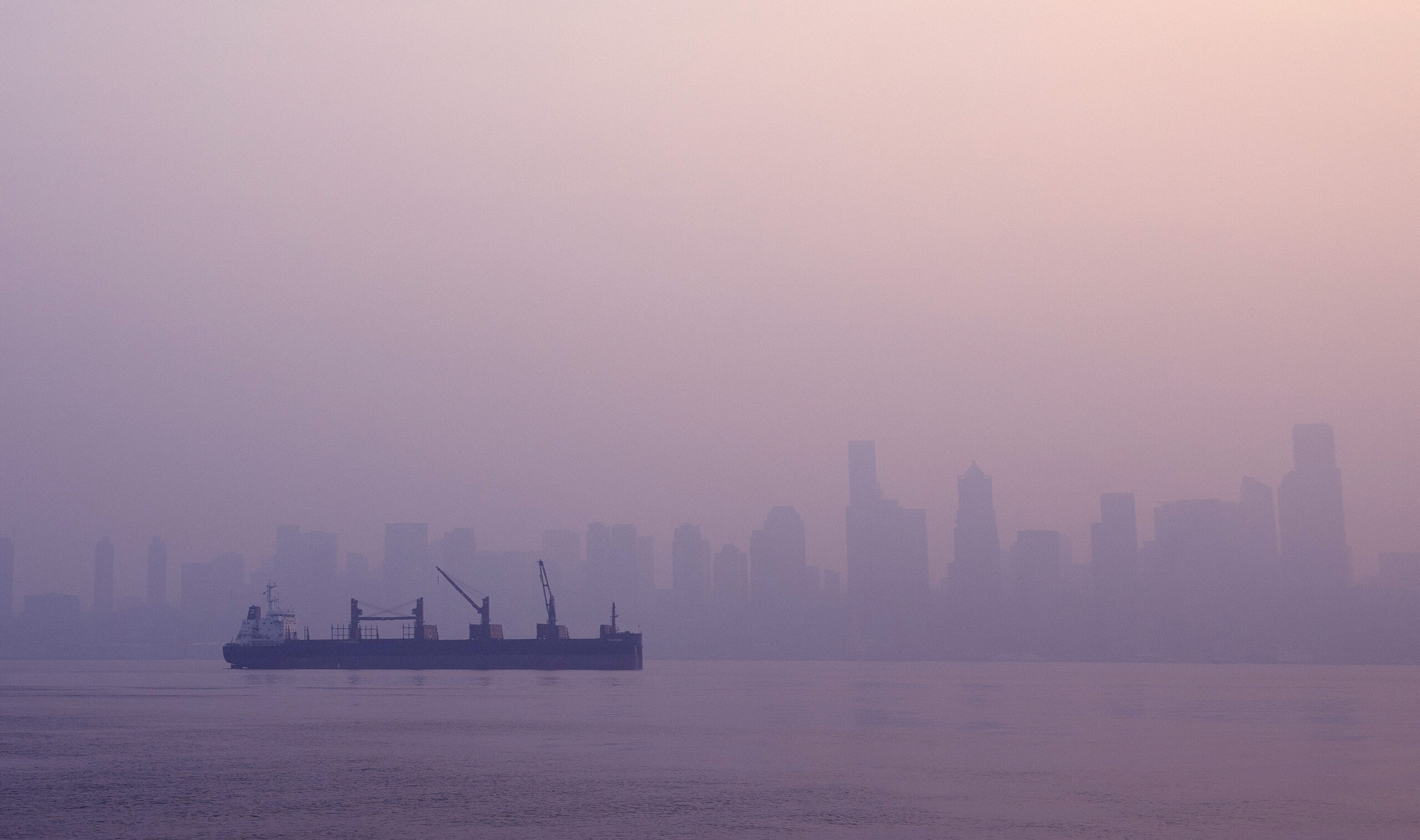 This is the sixth piece in an occasional series about the state of business around the SDGs. Here is the previous article in the series.
Humans' detrimental effects on the environment have been demonstrated time and again, and this has been particularly visible over the past few months. 
Beyond the environmental impact itself, one aspect I find particularly concerning is that if you question today's youth about how they see the future, many will answer that they feel it is likely to be worse than the present. This pessimistic perspective is probably a first in human history. 
Specialists call it "solastalgia," i.e., emotional distress caused by climate change. It is a terrible thing that our youngsters believe that what awaits them is going to be worse than what they are experiencing today and have experienced in the past. In addition to what we know of the imperatives surrounding global temperature and environmental protection, sustainability is also a matter of protecting our youngsters and all people.
A License to Operate
For us at DPD, a parcel delivery company, sustainability is a license to operate, which is particularly relevant for a logistics player, as parcel delivery companies operate thousands of vehicles every day to deliver your parcels to your doorstep or to retail or industrial companies. 
This is why DPD embarked relatively early on a journey to compensate for our carbon footprint. We began in 2012 by saying that we lacked the technical means to replace our thermal fleets but wanted to at least make sure that, for every gram or ounce of carbon dioxide we emitted, we would make the equivalent compensation through, for example, reforestation programs.
The result is that today, every single gram is compensated for. Of course, this alone is not enough, which is why we embarked on a bold decarbonization program a year and a half ago. It began with a clear analysis and understanding of where and how we were emitting, which in turn enabled us to establish a clear and specific plan of how we could reduce our footprint.
We do not have endless resources anymore, nor do we have endless human capital.
Focus On Where the Harm Is Greatest
I often hear companies saying that they are going to reduce by 20% or 30% in 2030 or 2040, and I always wonder how they are going to do that across the board and really make an impact.
We took a different route by looking at where the greatest harm was in our space and our activity — it was and is in the urban environment. That is where traffic and population densities are highest, and therefore, that is where the carbon dioxide and the particle emissions are highest. For us, it became clear relatively quickly that we had to start our journey by decarbonizing deliveries in the urban environment.
The first step was to transform our thermal fleets, and the second was to change our logistics infrastructure. The third was to collect data and through data, inspire actions. We have equipped a large part of our fleet with air quality monitoring devices, which are now in place in 14 large cities in Europe. They help us gather and provide these data, not just to our shipping customers and the consumers that receive these parcels, but also to municipalities and institutions that are in charge of implementing sustainability and carbon reduction programs. In this way, we can be a partner to cities and stakeholders in helping them better target and have more efficient sustainability programs.
The fourth element is that we communicate with our customers and provide delivery choices, so that they can opt for a more decarbonated delivery solution. That can take the form of choosing a delivery slot where we can use an electric vehicle, for example, or by choosing delivery to a parcel shop or locker where we have greater parcel volume and therefore a smaller footprint.
Taking the People Along On the Journey
To succeed in this journey we need to cooperate, to help each other and work with our stakeholders and the various ecosystems involved.
We need to understand that we are in a transition phase from an industrial revolution to a sustainable revolution. We do not have endless resources anymore, nor do we have endless human capital. We need to use skill and technology to ensure that we can create a sustainable model and a desirable future. 
That means, especially in a people business like ours, that you need to make sure that you take care of your people and embark with them on that journey. I think that we feel particularly privileged because our role has never been as visible as it has been during the pandemic, providing a lifeline during lockdowns and getting essential goods to people. 
We helped companies to continue to get their supplies and to ship their products and orders to customers' doorsteps. We are very proud of that, but it also means that we need to take care of our people.
That is what we do every day, both with our direct employees and with our subcontractors, by ensuring health and safety and providing career paths and safe working conditions. It also means making them feel that what we do has a purpose, not just an economic one but also one that keeps people going and brings them joy. We need to show them how they can contribute to the sustainability journey. 
If you want to be sustainable in your company or startup, you need to find a way for every employee to understand how they can contribute to a sustainable future in big and small ways. It could be anything from drinking water from a refillable bottle rather than a plastic one, to changing printing paper or helping a colleague set up charging infrastructure or purchasing decarbonated vehicles.