Economy
Construction Will Lead Economic Recovery — Are Joint Ventures Ready?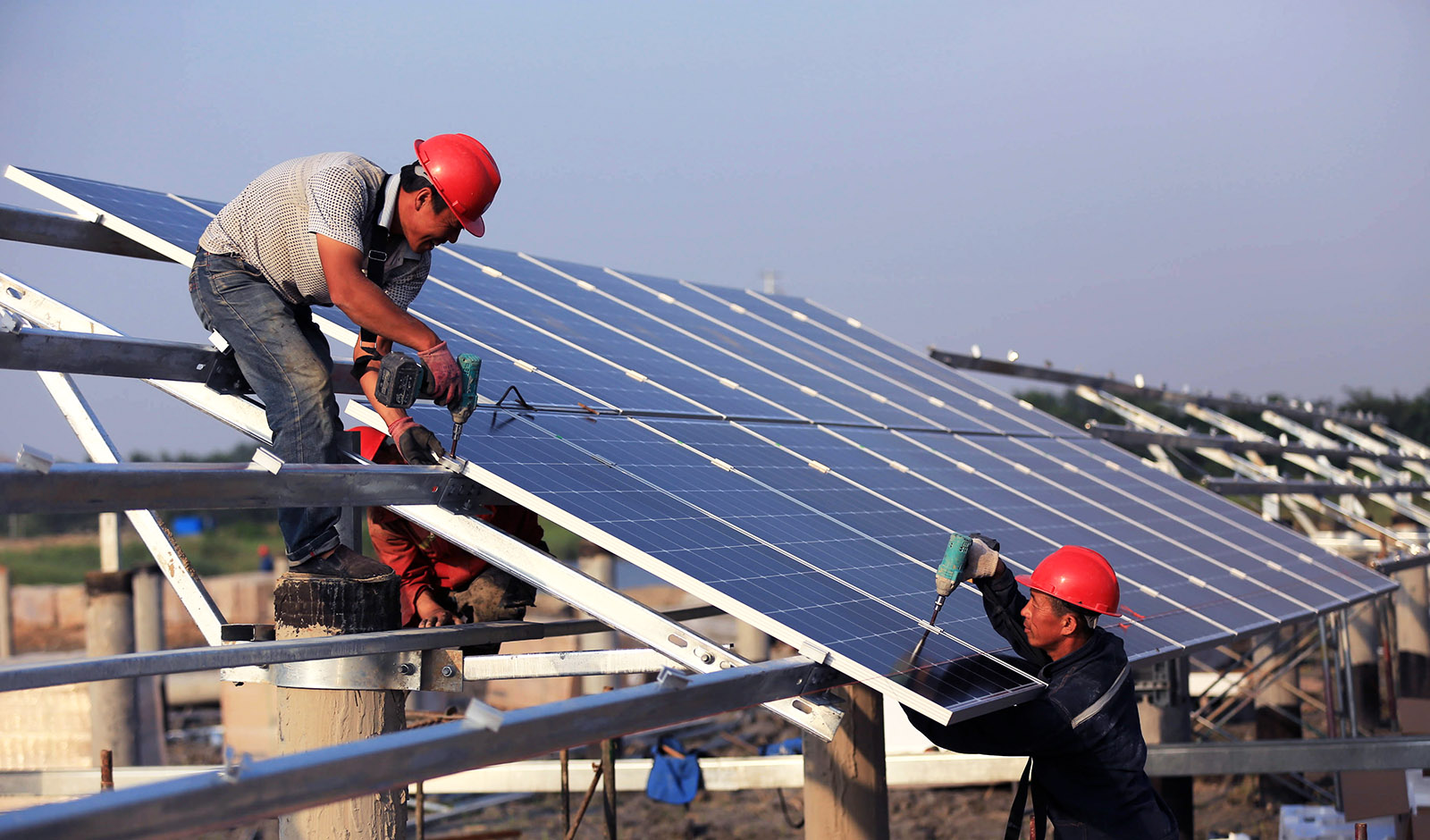 We can expect the global construction sector to lead the post pandemic economic recovery, with a corresponding increase in joint ventures (JVs) to deliver major projects across the world as nations "build back better" and "build back greener."
The announcement by President Joe Biden of a new $2 trillion infrastructure plan and other stimulus measures around the world from China through to Europe will drive a new wave of infrastructure projects.
Effective and efficient JVs are required to deliver infrastructure projects, and more needs to be done to improve levels of productivity and the way JVs operate to deliver infrastructure projects as the world moves into a new digital age.
The combined balance sheet strength of a JV-driven project is likely to appeal to contractors dealing with financial constraints in the aftermath of the pandemic. Investors are also likely to turn to emerging markets seeking higher returns, where they will benefit from local partners.
A Construction-Led Recovery
The global construction sector experienced a slowdown in growth to 2.0% during 2019 prior to the pandemic, recording its slowest rate of expansion since 2010. The slowdown was focused on industrial output and trade across advanced nations and particularly North America. Air freight, for example, fell in both 2018 and 2019 as freight volumes shrank in 2019 in all global regions other than Africa, according to the International Air Traffic Association.
The coronavirus pandemic began just as construction markets were showing positive signs of a rebound in early 2020. By the middle of 2020, the global economy had shrunk by 10% relative to its level just prior to the pandemic — far larger than the 2009 global financial crisis, where the global economy shrank by 1.3% in the year. By the end of 2020, the global economy was 3.5% smaller than pre-pandemic levels.
Although vaccines are rolling out across the world, the U.K. and larger European economies spent a significant amount of time in lockdown and struggled with record numbers of confirmed cases, along with the U.S. Permanent and substantive removal of pandemic restrictions globally is only likely to begin from mid-2021 onward but with some regions such as Europe now in a third lockdown. 
China has emerged from the first wave of the pandemic earliest, and its economy saw a robust rebound in growth. Construction has already recovered in China, returning to pre-pandemic levels in early 2021.
Although maintaining social distance on construction sites is not easy, it is more practical than in many other industries, and in many countries construction is seen as an essential industry to work through the pandemic. Construction demand is also less influenced by consumer spending than many other sectors that have suffered the greatest damage from the pandemic.
Improving productivity in the construction sector is vital — joint ventures will need to embrace a number of elements to make this happen.
Investment-driven sectors including construction will lead rather than lag economic recovery, and massive monetary stimulus by central banks around the world means that credit conditions will remain very accommodating for the foreseeable future. This is an important factor for financing construction projects.
Research shows that policy responses at a country level during previous modern pandemics, such as SARS and H1N1, can influence economic performance. And bigger responses lead to a lower loss in economic output five years on from the year of the outbreak. A smaller policy response leads to a significant worsening of economic performance five years on.
The research also shows that spending increases are much more effective than tax cuts in supporting real growth — a crucial point, as a high percentage of fiscal spending goes into infrastructure, which boosts productivity and economic performance in the longer term. This can be seen in economic infrastructure such as roads, rail, ports and airports; energy assets that enable efficient production and transportation of goods to end markets; and social infrastructure such as hospitals and schools.
Why Joint Ventures?
In an economic upturn, we would expect to see higher growth in the formation of new JVs or the extension of existing JVs as spending drives new infrastructure projects. The reasons vary from market entry and targeting higher-growth markets to combining specific technologies and capabilities or combining capacity and financial strength.
The infrastructure sector and its clients need to make a significant shift from bringing together JVs for capacity reasons to building coalitions of the best capability to deliver complex and innovative infrastructure projects. These infrastructure projects will form a key part of leading the world in recovery from the pandemic, and therefore, designing for success is crucial in mobilizing every dollar of stimulus spending and investment.
Improving productivity in the construction sector is vital. Construction productivity has remained virtually stagnant for decades, while productivity in the manufacturing sector has nearly doubled over the same period. To improve productivity, JVs will need to embrace:
Technology: There will be a huge acceleration in the use of technology to improve construction, which to date, has significantly lagged manufacturing and other sectors.

Modern methods of construction: The nascent market in off-site manufacturing will become an explosive growth market. The manufacturing of various components to build infrastructure and even whole houses will be key to improving productivity. Reinventing construction as a manufacturing process is an important issue for JVs to consider.

Supply chains: We will see a simplification of global supply chains over the coming decade, with less concentration in the manufacturing of construction materials.

Corporate development: There will be greater activity as infrastructure contractors look to enter growth markets and acquire technology and manufacturing capability.

Net-zero Carbon: Governments in advanced economies will focus stimulus to help advance net-zero targets. For example, to meet the "Green New Deal" in Europe and similar targets in the U.K. This will have an impact on JVs as investments and projects increase in size, together with the introduction of new technologies such as carbon capture and storage and hydrogen
With the move toward building back better and greener, the infrastructure sector will need to make a significant shift from bringing together JVs for capacity reasons to building coalitions of the best capability to deliver complex and innovative infrastructure projects. Embracing change and bringing together coalitions of companies that bring advanced technology and manufacturing skill sets together will help transform productivity and profitability and enable the industry to build resilience as well as invest in the future.
Infrastructure stimulus programs that successfully use JVs will help economies become more productive and competitive and ultimately improve quality of life.
Partners Akshai Fofaria, Colin Read and Rob Morson also contributed to this article.