Environment
Businesses Have the Path to Zero Deforestation; Let's Use It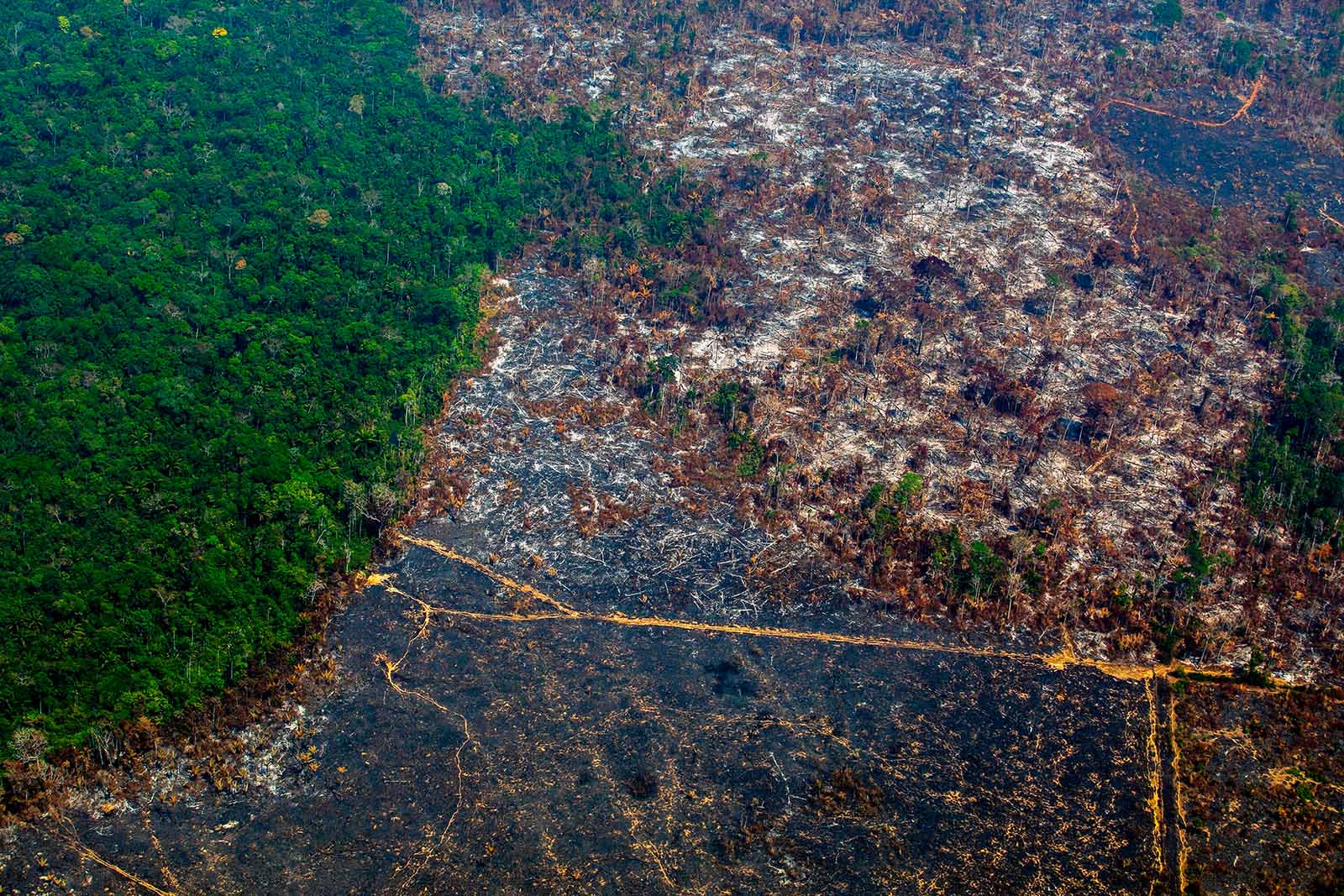 For forests, 2020 was supposed to be the "environmental super year." Hundreds of individual companies made commitments to eliminate commodity-driven deforestation, thanks to momentum from the New York Declaration on Forests, the United Nations Framework Convention on Climate Change, the Convention on Biological Diversity and the Sustainable Development Goals. 
But like most plans in 2020, this moment never came to fruition. It's easy to blame this on the pandemic, but the truth is that committing to stopping deforestation is easy; following through on that commitment is anything but. 
Even before 2020, many companies struggled with the realization that they were unable to report progress, due to undefined and insubstantial commitments. And even more problematic, more than 40% of the most influential companies in the global forest-risk supply chains — many of which tout the importance of sustainable sourcing — still did not have a deforestation commitment in place.
Agriculture Is the Biggest Cause of Deforestation
So where does that leave us after the environmental super year that wasn't? 
The answer is to double down, learn from the missteps and keep moving forward. A key part of this process is gaining a better understanding of the problem we're trying to address. To this end, the World Wildlife Fund (WWF) has released a report that closely examines the status and drivers of deforestation in 24 global hot spots in the tropics and subtropics.
What we're seeing is not surprising, but still shocking. 
The loss of forests in the tropics and subtropics between 2004 and 2017 equaled an area roughly the size of California. Nearly two-thirds of the total forest loss occurred in Latin America due primarily to large-scale agriculture. 
Across the globe, the expansion of plantations and the ongoing growth of commercial agriculture to feed global demand were significant contributors to deforestation. Infrastructure, particularly new roads and extractive industries like mining and fuelwood harvesting, also added to the destruction. 
One takeaway is that business is not solely responsible for our global deforestation problem. Many factors across many regions play a role. But with continued growing demand for commodities that impact forests, businesses bear a significant responsibility to act. 
For that action to contribute to solving the problem of deforestation, it must go beyond supply chains. With the report findings in hand, WWF outlined a number of actions businesses can take now to help set us on a path toward meeting the next set of benchmarks and ensuring the health and viability of our forests.
No one can halt deforestation alone — but businesses can level the playing field for responsible practices by advocating for stronger government efforts to strengthen environmental policies and enforcement.
A Path to Zero-Deforestation
When tackling such a massive problem, figuring out where to start can be daunting. 
The Deforestation Fronts report provides a map for companies to help prioritize where to focus supply chain efforts, investments and engagements in key landscapes. To accompany the map, businesses should use the definitions, core principles and guidance outlined by the Accountability Framework initiative, a collaborative multi-stakeholder effort to scale up ethical supply chains for forestry and agriculture products. 
Next, businesses should look to their suppliers, and identify how they can increase incentives for these suppliers, especially smallholders, to adopt better practices. Businesses can set a standard of ongoing progress and accountability, from investment in sustainability, to priority terms and contracts for farmers who reduce deforestation by rewarding good actors.
It's not enough to do less harm in the ecosystems where businesses are working. The report calls for businesses to partner with other local stakeholders to expand the scope of their zero-deforestation efforts. We need to make sure this destruction ends — and that it doesn't simply transfer from forests to other ecosystems, like grasslands and savannas. 
In addition, preventing the conversion of nature and advancing the rights of local communities and Indigenous peoples will be essential to supporting a sustainable and ethical business model that ensures a deforestation-free landscape.
Deforestation Can't Be Solved On a Voluntary Basis
No one can halt deforestation alone. And business is no exception. But businesses can level the playing field for responsible practices by advocating for stronger government efforts to strengthen environmental policies and enforcement. It's much easier for businesses to justify investing in doing the right thing when the right thing is also the law. 
2020 wasn't the year we thought it would be. But that doesn't mean we're giving up. As we reflect on the past and move toward a more productive future, businesses must take stock of what has worked, what has failed and what still needs to be done to solve one of the most pressing human-made problems destroying our planet. 
Collectively, we've learned our lesson. We have the data and tools at our disposal to halt nature loss and safeguard forests. Now, leading businesses need to restore hope in the process, invest in viable solutions and help drive global efforts to deliver lasting impact at scale.