Geopolitics
China's Coronavirus Diplomacy in Latin America — and Its Limits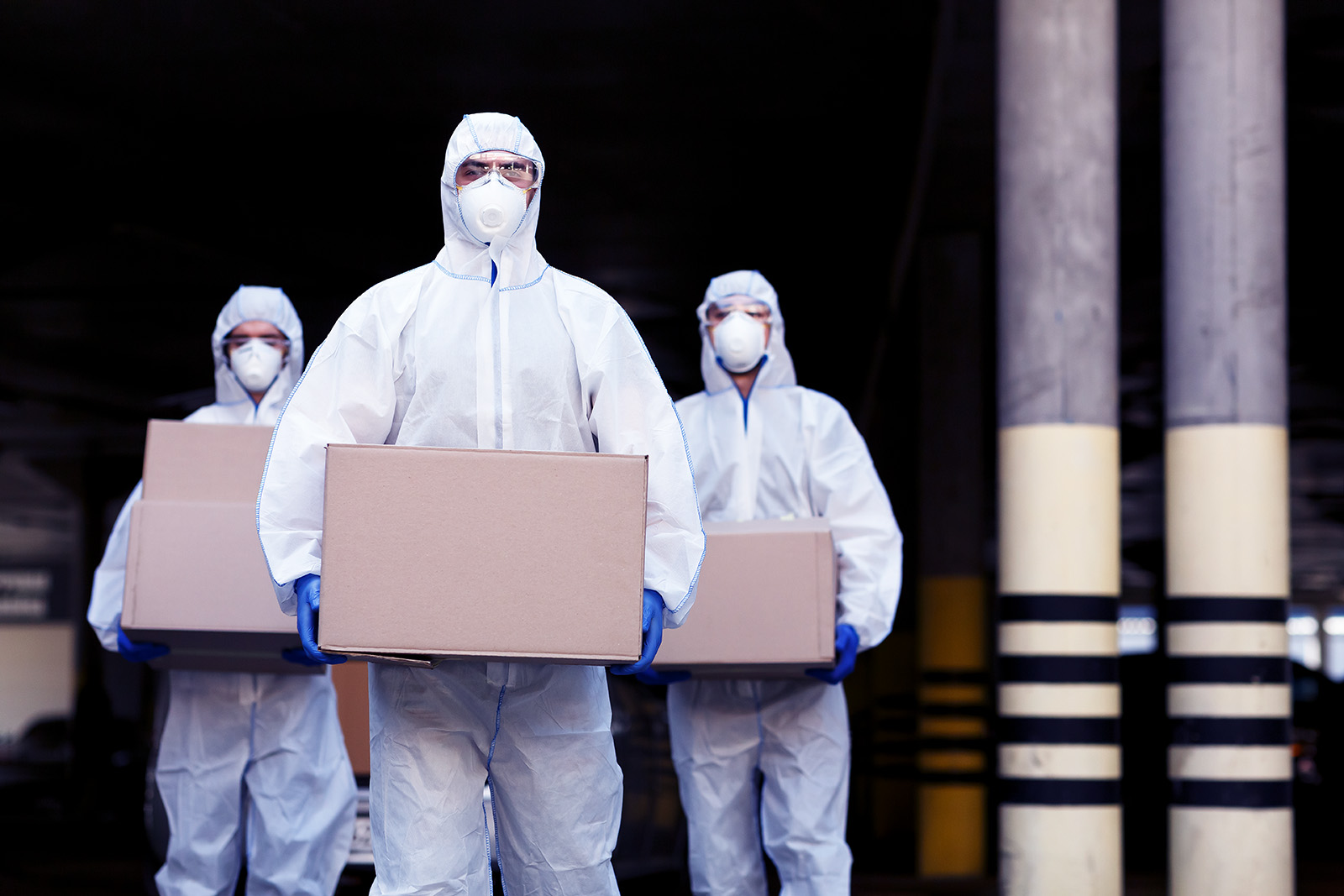 At a time when superpowers vie to project leadership, Beijing has received public praise from governments across Latin America for its medical goodwill and efforts to establish stronger ties in the region.  
But there are two sides to every coin. The pandemic is also showing just how painfully dependent states and industries in the Americas are on Chinese demand and supply. China's coronavirus diplomacy efforts could backfire and actually accelerate the shift of supply chains toward the United States. Encouraged by U.S. policymakers, supply chains could shift toward closer and more secure "nearshoring" alternatives in the region. Indeed, China's swooping in on the region as it battles COVID-19 could boomerang into an increased economic integration with the U.S.  
Gracias, China
From Honduras to Argentina, Latin American nations are accepting medical donations and support from Beijing in their battle against coronavirus. Planeloads of Chinese personal protective equipment, sanitizing gels and ventilators are landing in airports across the region. 
In early April, an Aeroméxico plane returned from Shanghai with 800,000 N95 masks and 1 million gloves — the first of 20 planned shipments to Mexico. In mid-April, Argentina's national airline flew to China to bring back 13 tons of medical equipment. Teams of Chinese medical experts are offering knowledge and advice to heads of state, health ministers and hospital managers. With no formal diplomatic ties with China, Paraguay is alone in Latin America in not receiving Beijing's coronavirus aid.
Backing up the government's largess, private Chinese philanthropy is also riding to the rescue. Jack Ma, chairman of Alibaba Group and one of the richest people in China, tweeted about his donation of 2 million masks, 400,000 testing kits and 104 ventilators to 24 Latin American countries. Chinese firms such as COFCO, China Communications Construction and the Bank of China have also pledged donations to the region. Chinese tech giant Huawei is working with countries such as Guatemala to help detect coronavirus by analyzing medical images with artificial intelligence.
The reputational benefits have been immediate. Latin American presidents and foreign ministers are publicly thanking China, naming hospitals and participating in smiling photo ops. The U.S. administration's attack on international health authorities such as the World Health Organization and the Pan American Health Organization have already resulted in budget cuts and reduced project funding, providing China an opening to increase its participation in those organizations. 
Even as the administration of Brazilian President Jair Bolsonaro and his family blame China for spreading the virus, governors and mayors from several Brazilian states bypassed the executive branch to directly request Chinese government assistance. 
Medical Diplomacy Meets Economic Diplomacy
China is also well-positioned to propose pandemic financial rescue packages at the very moment the U.S. cuts bilateral and multilateral assistance. The U.S. Federal Reserve has provided temporary U.S. dollar liquidity arrangements (swap lines) only to the central banks of Brazil and Mexico within Latin America so far. 
As the International Monetary Fund's largest shareholder, the U.S. publicly rejected Venezuela's request for coronavirus aid. U.S. investors are also pulling out of Latin America, with foreign capital flight from developing nations hitting the highest rates in the modern history of financial markets. 
China has proven itself astute at filling U.S.-abandoned gaps. For example, Argentina and Ecuador are two of China's largest debtors in the region and are currently struggling to pay back the IMF amid the COVID-19 pandemic. Helping Quito and Buenos Aires with their debts could be an obvious next move by Beijing.
COVID-19 might have unexpected consequences, as the pandemic lays bare the dangers of Latin America's supply chain dependence on China. 
In addition, China's banks will certainly extend concessional loans to the region, as they have in the past to major players such as Argentina, Brazil, Chile, Mexico and Peru. Moreover, to the extent that China itself recovers economically from the coronavirus, it will expand its foreign direct investment (FDI) in the region to boost market share as western companies pull out. 
The Vulnerability of Dependence on Asia
Analysts may worry about China's expanding footprint in the Americas, but while China's expansionary intentions in Latin America are real, COVID-19 might have unexpected consequences, as the pandemic lays bare the dangers of the region's supply chain dependence on China. 
Over the past decade, China became the region's second-largest trading partner, and is the top export market for Brazil, Peru, Uruguay and Chile. While China's mass consumption of commodities was a boon to Latin American commodities, the coronavirus-induced drop in Chinese demand is now proving painful. Chinese imports of Chilean food items have fallen by 50%-60% since the outbreak. The near-term outlook is bleak: China's GDP shrank by 6.8% in the first quarter of 2020, the nation's first economic contraction since at least 1992.
An overreliance on Chinese supply is also a major problem in companies with China-based supply chains. Even before COVID-19, firms from the U.S., Japan and Europe were already moving their manufacturing away from China, due to rising costs and the impact of the U.S.-China trade war. But now, there is pressure to accelerate the transition as vital medical products and key technology equipment from China become both scarce and problematic to purchase. 
For example, in recent years, China has supplied more than 90% of antibiotics, vitamin C, ibuprofen and hydrocortisone to the U.S., as well as 70% of acetaminophen and 40%-45% of heparin. For the U.S. and other nations, it is not just economics; Chinese leverage has become a national security issue.
In the U.S., there is cross-party support for reducing dependence on Chinese supply chains. Latin America and the Caribbean could benefit from these "nearshoring" opportunities, thus spurring greater trade in the Americas. A majority of executives who participated in Foley & Lardner LLP's 2020 International Trade and Trends in Mexico survey said they intend to move business to Mexico from other countries. In April, Colombia's ambassador to the U.S. noted that Colombia and other Latin American countries would benefit as U.S. companies seek to reduce vulnerabilities in their supply chains and bring them closer to home. 
Moving Beyond 'U.S. Versus China' in the Americas
As President Donald Trump and President Xi Jinping continue the blame game for COVID-19, we can expect China to seek to shore up its position in Latin America and the Caribbean. 
China has already massively expanded its presence and influence in the region, with 19 countries signed onto the Chinese government's Belt and Road Initiative since 2013, and the launch of 41 Confucius Institute programs across Latin American and Caribbean nations in the past decade and a half. 
Nevertheless, the COVID-19 panorama doesn't look like a repeat of the 2008 recession, when China stepped into the region to fill the void of retreating U.S. investment. Instead, governments and businesses in the Americas have discovered the downsides of overreliance on China. As regional economies face financial whirlwinds, expect a new opportunity to restructure the region's trade and financial ecosystem to the benefit of the U.S., Latin America and the Caribbean.