Geopolitics
Will the G-20 Be President Macri's Last Tango?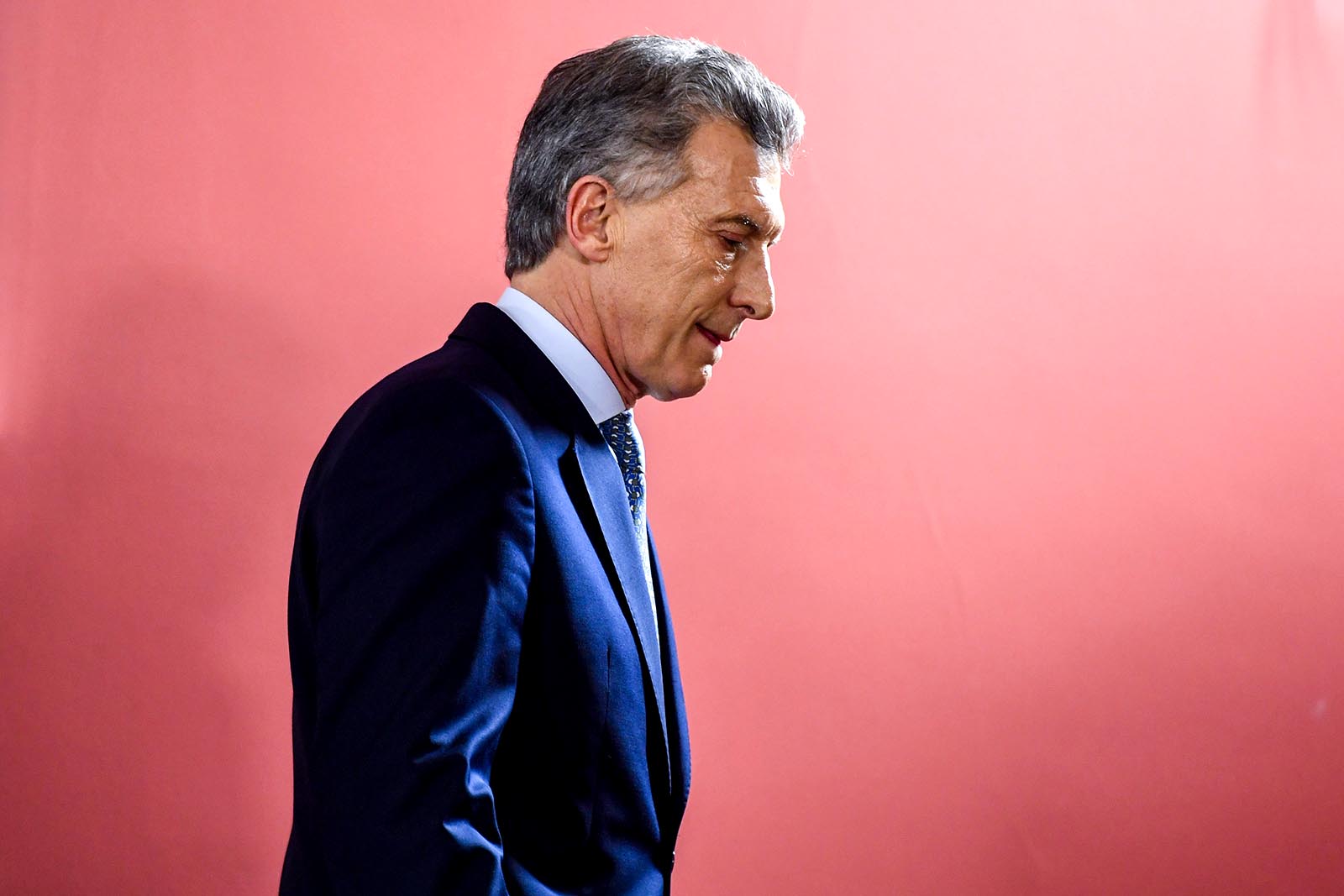 On November 30th, Argentina will host the 13th G-20 summit, the gathering of heads of state and finance ministers designed to promote international economic stability. It's a tough time for Argentina to have such a summit; the country faces a crippling financial crisis.
2018 has been a bumpy ride for hosts of international summits in the Americas. Peru hosted the Summits of the Americas just three weeks after Peruvian President Pedro Pablo Kuczynski resigned. Mexico hosted the Pacific Alliance Investment Summit as the governing Institutional Revolutionary Party was gearing up for a major defeat at the ballot box. Canada hosted the G-7 amidst unimaginable levels of acrimony between U.S. President Donald Trump and Canadian Prime Minister Justin Trudeau.
Argentine President Mauricio Macri must be crossing all his fingers in the hope that he can unjinx the region's summits. He'll need a lot of luck. Eurasia Group's Ian Bremmer recently said that the G-20 serves no purpose, and that the G-7 doesn't exist anymore. But beyond the low expectations for the conference itself, the key question for investors is what happens to Argentina once the presidential planes depart?  
Argentina's financial crisis represents a huge political blow to President Macri's pro-business, center-right government. Once the darling of the international stage, President Macri was the would-be star who would clean up the 12-year mess left behind by Nestor and Cristina Kirchner. Now, he is facing serious headwinds ahead of Argentina's 2019 presidential elections.
Investors Out, Debt In
The economic short term is very tough. Inflation has rocketed. The peso is reeling. Stocks are hurting.
When President Macri took office, investors rushed into Argentina after it solved a longstanding debt default with bondholders. Today, with interest rates at 60 percent, short-term lenders are cutting and running. While long-term bond holders can't get packed up as easily, President Macri had counted on more bond sales that now won't happen.
Altamar recently interviewed well-known economist Brad Setser of the Council on Foreign Relations. His predictions were harrowing. "There is no question that Argentina is going to enter into a severe recession in the next year," he said. The downturn will be "much larger, sharper, more devastating, and more painful than the recession in 2016."
This leaves Argentina hooked on life support to the International Monetary Fund. The IMF is doling out $57.1 billion to Argentina over the next three years, the biggest loan in the history of the IMF.
Tough Treatment, but Is a Political Crisis Inevitable?
Argentina's medicine will be bitter and brutal. It has already announced sweeping new austerity measures. It will have to slash spending and raise export taxes to reduce its budget deficit. We could see Argentina simultaneously going into recession while tightening its monetary and fiscal belt. Argentines, already outraged over soaring utility bills, are now going to suffer more.  
The looming crisis will create a huge dent in President Macri's reelection bid. But this does not mean that his electoral loss is inevitable.
The looming crisis will create a huge dent in President Macri's reelection bid. One poll last month already had the president's approval rating down to 27 percent. At the very moment the election heats up, Argentina could find itself asking the IMF for a politically toxic loan extension, or being forced to acquire additional expensive international debt. That's not good campaign messaging.
But, strangely enough, this does not yet mean that President Macri's electoral loss is inevitable.
Nor does it mean that, even if he loses, President Macri's downfall dooms Argentina to return to the past. Argentina is not condemned to repeat its sad cycle of economic bungling, drastic measures to clean up the mess, and then a knee-jerk return to the policies that created the crisis in the first place.
Is Populism Returning?
Surprisingly, in Argentina today, no populist is anywhere near the top of the polls. Argentines don't want to go back to the Peronist populism that ruled the country from 2003-2015 and the rampant corruption that stained the Kirchner years. The cronyism, capital flight, and cooked books of the Kirchner years have profoundly—and, hopefully, permanently—affected voters.
There's a strong chance that some form of "lite" Peronism will prevail with candidates who are no fans of President Macri, but who have kept their distance from the Kirchners. Sergio Massa, Governor Juan Manuel Urtubey, and Governor Sergio Uñac—some of the top Peronists today—all quietly espouse some version of President Macri's pro-business policies.
But don't count President Macri out. Given the enormous divisions in the Peronist camp, he remains the man to beat.  
The Next Government Must Continue Reforms
Most economists agree that President Macri is paying the price for trying to have his cake and eat it. He wanted to avoid the most bitter pills of economic adjustment and chose more gradual measures to set the country back on track—while taking on huge sums of debt in foreign currency.  
Maybe he should have slammed on the fiscal brakes earlier, but it's always easier in hindsight to say that governments should have ripped off the Band-Aid. Factors outside his control exacerbated the crisis: Rising U.S. interest rates turned investors away from emerging markets, and Argentina suffered a massive drought that crippled its valuable agricultural exports.
Other countries in Latin America have gone through the deep reforms that Argentina has avoided. Specifically, the region's Pacific Alliance countries of Mexico, Colombia, Chile, and Peru pushed through important changes that made their economies more productive and sustainable. President Macri has tried to push reforms on labor, tax, and pension amidst an economic crisis. It's a good bet that whoever comes next will finish the job and pass additional reforms, including on education.
As the G-20 summit approaches, it's possible that this summit will also end up haunted—and could be the last hurrah of a weakened leader. But it's not inevitable. In Argentina, the tango thrives on improvisation. If he wants to stay in power, President Macri will have to dance for his dinner.