Society
2018: A BRINK Asia Perspective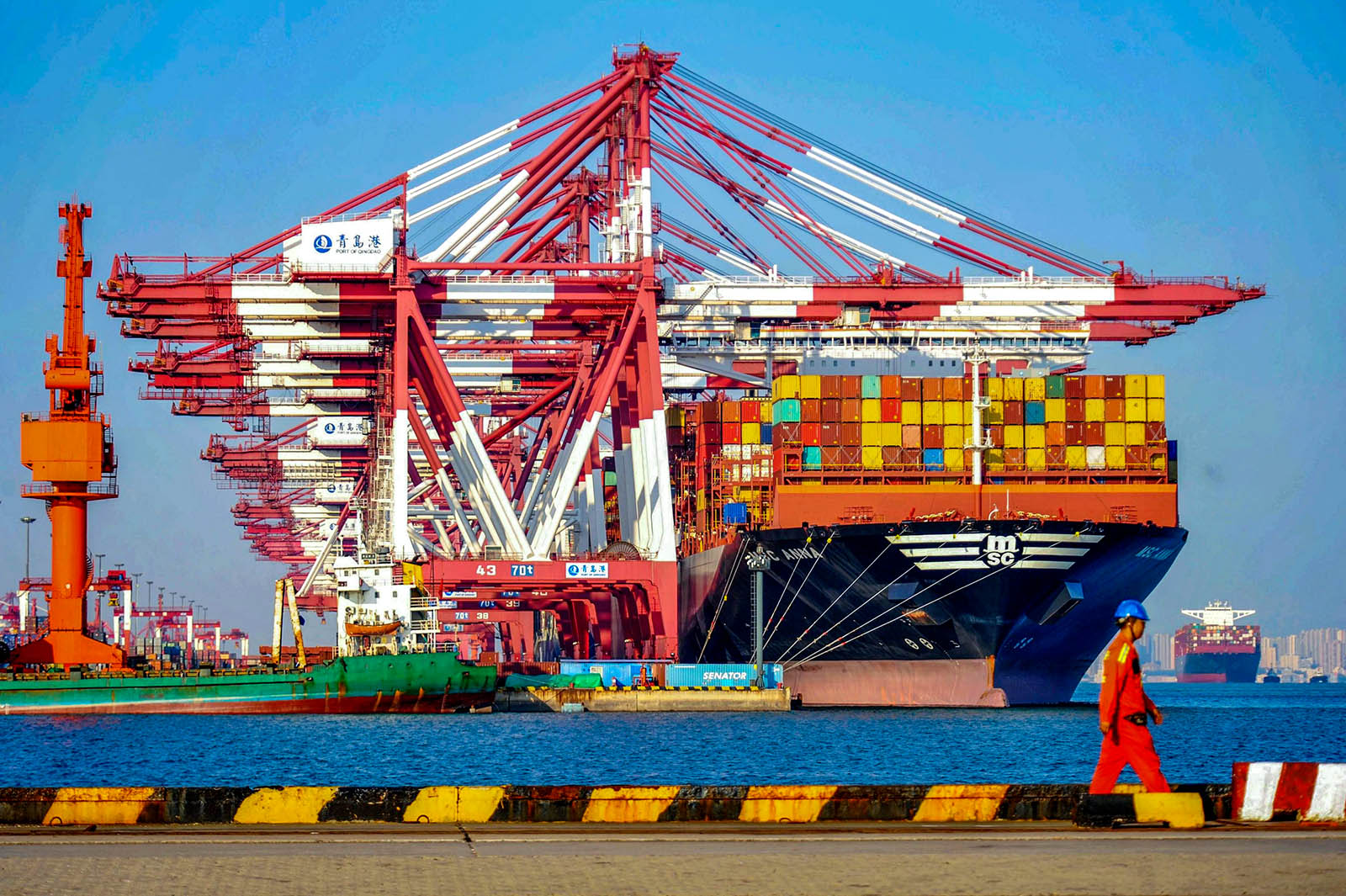 Asia's growing eminence and—in some cases—emergence as a force on the global arena was evident in the year gone by.
China was in the spotlight in 2018 on account of its push of the Belt and Road Initiative, which has emerged as one of the defining geoeconomic phenomena globally, and its continued dominance as the worldwide leader in renewable energy production.
Elsewhere, the ASEAN region, in general, is coming into its own as a marketplace for technological breakthroughs that hold the potential to revolutionize and transform traditional financial systems. ASEAN—and Asia at large—is also characterized by growing urbanization, which is bringing with it a host of opportunities for businesses and economies and a plethora of challenges relating to sustainable urban development.
In addition, rising trade protectionism is a global concern—and perhaps more pertinent in Asia, given the region's dependence on trade for economic growth. The impact of the trade tensions between the U.S. and China will not be isolated, but felt across the Asia-Pacific, with some countries benefiting, while other economies are adversely impacted.
Here we revisit some of these defining themes through the lens of BRINK Asia, which are likely to remain defining trends in the coming year as well.
East vs. West Trade Tensions
The past year witnessed a growing call for trade protectionism by the U.S., particularly after it pulled out of the Trans-Pacific Partnership. While many imagined that to be the extent of the "war on trade," things between the world's two largest economies soured spectacularly over the next few months, with rounds of tariff hikes by the U.S. and tit-for-tat retaliation from China. Speculation was rife over possible retaliatory measures by China if the U.S. administration were to impose further restrictions on imports from China, and much attention was paid to the broader implications of the trade conflict. Based on a simulation by the ASEAN+3 Macroeconomic Research Office (AMRO), a trade war would likely result in a decline in growth of anywhere between 0.2 to 0.3 percentage points for both the U.S. and China. In addition, according to AMRO, the ASEAN+3 region would also be adversely impacted given the regional economies are key cogs in the global value chain.
China has already enacted fiscal and monetary policy measures to offset the adverse impact of this trade conflict on its own growth. Its growth trajectory, however, could still witness an upswing owing to its strong domestic demand. Meanwhile, in an environment of growing mistrust and protectionism, the EU and Japan signed the Economic Partnership Agreement and the Strategic Partnership Agreement, enabling free trade and boosting exchanges on security and defense, creating the world's largest free trade agreement in effect.
The Belt and Road Initiative
China, on its part, is also finding ways to support its domestic growth, a task that has undeniably become more challenging owing to the trade war with the U.S. Its BRI, which is arguably the most impactful geopolitical and geoeconomic development in modern times, also provides China with additional opportunities for growth, besides having far-reaching implications on international trade, infrastructure development, physical connectivity, poverty reduction and economic growth in partner countries. So far, more than 80 countries, including several from outside of Asia, have already joined the BRI, with an estimated investment of about $1.5 trillion over 10 years. The BRI is bringing ports, roads and other infrastructure to partner economies, but at the same time has resulted in challenges around the repayment of debt and the emergence of other risks associated with cross-border financing of infrastructure projects and the appropriate legal recourse in the event of any contractual problems. Another challenge is the integration of sustainable infrastructure projects.
On January 26, 2018, China published its first Arctic Policy, highlighting its plan to build a "Polar Silk Road" as part of the BRI to connect the Eurasian continent, demonstrating that China's ambition with the BRI remains far from fulfilled.
China stands to reap multiple benefits from the BRI, such as opening up new markets for Chinese goods, more efficient procurement of raw materials, higher capital investment returns and achieving balanced regional development domestically. Moreover, with the increased involvement of partner countries, multilateral institutions and the private sector, the BRI has potential to become the world's largest platform for international collaboration.
All signs point to China leading the next phase of globalization—but growing pressure from tariffs have demonstrated that no economy is bulletproof.
Fintech Driven by Emerging Technologies
In 2018, the financial sector in Asia witnessed an explosion in fintech activity—creating a dilemma for traditional financial institutions on whether to collaborate with fintech companies as long-term partners or to invest in their own digital restructuring activities. Notwithstanding, there are several fintech collaborations that speak otherwise of the situation, such as Active.Ai and Axis Bank for chatbots; soCash and Standard Chartered Bank for cash withdrawals in Singapore; and Bambu and Franklin Templeton Investments for robo-advisory platforms. DBS in Singapore and Wells Fargo in the U.S. are also great examples of how traditional financial institutions have been quick to adapt to the growing digital disruption.
Last year also saw the explosion—and a crash—of peer-to-peer lending platforms in China, the introduction of New Payments Platform in Australia, which is revolutionizing banking payment methods and other similar developments. There was also a focus on the potential of blockchain in improving cross-border remittances, something that could transform the lives of millions in Asian economies, given the number of overseas workers who call Asia home.
The P2P lending industry has witnessed astronomical growth in Asia in the past two to three years, and its growing maturity was a recurrent theme on BRINK Asia in the year gone by. In Indonesia, for example, it is now a billion dollar industry, with an estimated $1 billion disbursed since 2016. Elsewhere, China has seen a jump in fintech investments, and the sector is poised to grow further in the country due to its large underbanked population and the adoption of emerging technologies. Asia also witnessed the increasing importance of regtech due to the growing scrutiny of regulators, which can result in increased costs for businesses. The success of regtech, however, lies in a collaborative regulatory framework between partner countries. Governments and regulators in the region have a pivotal role to play in developing fintech services, both as incubators and protectors of the sector. This is something we will certainly be reading more about in the coming months.
The Great Urban Push
As Asian economies continue to grow rapidly, the mass movement of people from rural regions to urban centers has continued. And on BRINK Asia last year, we delved into the interplay between urbanization and the emergence of new technologies and how governments in Asia are trying to address the challenges associated with rapid urbanization using technology.
Effective public transport systems can help address the challenges resulting from over-populated metropolises. Cities in Indonesia, Myanmar, the Philippines and Vietnam have already invested in new mass transit systems, ranging from metro to bus rapid transit and light rail transit systems, following the lead of other Asian urban centers such as Singapore, Tokyo and Hong Kong, for instance. Separately, to counter the issues of urban poverty and inequality, an inclusive-cities approach connecting the urban poor with job markets, developing an affordable transport system and recognizing the rights of all residents is needed.
Analysts and architects have increasingly started to use data analytics to help in urban planning and integrating natural ecosystems within urban structures to help with the twin issues of increasing urban populations and environmental sustainability. Cities like Singapore are taking a lead on these fronts, setting an example for other cities in Asia—and indeed elsewhere.
2019 Outlook
All signs point to China leading the next phase of globalization—indeed, the Chinese political leadership has donned this mantle. But the growing pressures brought upon it by the tariffs imposed by the U.S. have demonstrated that no economy is infallible.
Separately, as the BRI continues to grow in scale and scope, Western economies will need to engage with China and work toward creating more sustainable and transparent BRI projects. This will ensure that the interests of recipient countries and financial multilaterals are safeguarded and will reduce the potential for conflict.
Similarly, when it comes to fintech and increased digitization across Asia, as more comprehensive regulations are developed, we will see a stronger ecosystem emerge—one that is more sustainable over a longer term. Governments in Asia are quickly coming to terms with the vast potential these new technologies hold for the future of their peoples, but they are not oblivious to some of the potential challenges they could bring, if not properly nurtured.
It is fair to say that if 2018 was a year of breakneck speed developments, 2019 could well be one of consolidation.