Economy
Unicorns Are Thriving in Latin America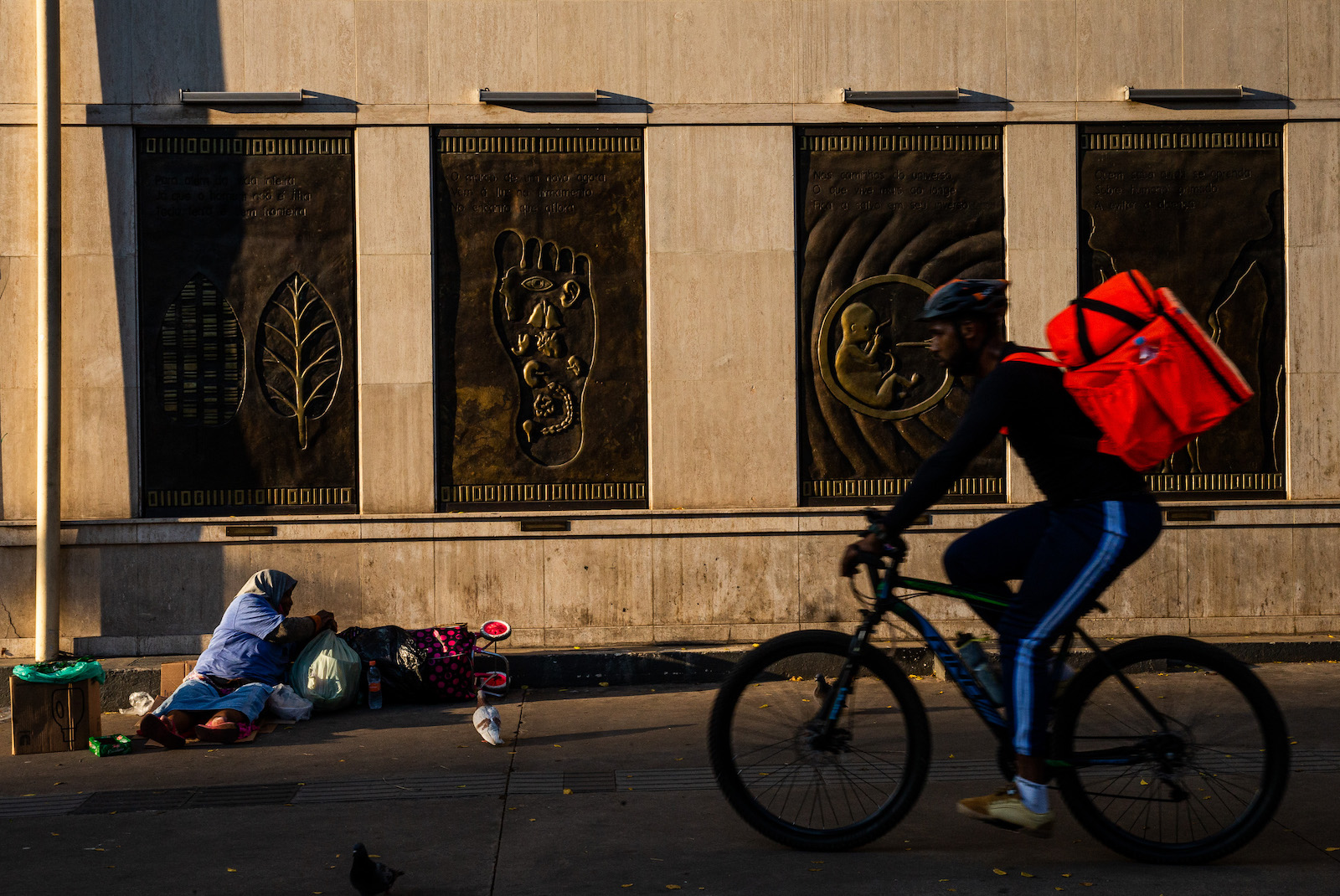 Let's hear three cheers for Latin America's entrepreneurs. Despite frequent political turmoil, expanding social unrest, and the ideological twist and turns of government economic policy, Latin America's private sector and entrepreneurs have shown an uncanny ability to rise above it all and succeed. Much of this enterprising spirit can be found in the hundreds of startups that have arisen over the past years.
Indeed, notwithstanding the impact of COVID-19 and the emergence of governments prone to economic intervention, venture capital has flooded into Latin America, taking advantage of the young population and its talents, technological prowess, and entrepreneurial spirit. In 2021 alone, $14.8 billion was invested in the region. 
In fact, "venture capital investment in Latin American tech has been growing steadily over the past five years, doubling annually since 2016."
Brazil and Mexico Are Top Startup Destinations
Brazil and Mexico lead the way in the region as centers for startups. Both Sao Paulo and Mexico City have emerged as strong centers for technological ventures mostly focused on e-commerce and fintech. However, other cities such as Buenos Aires, Santiago and even Medellin are becoming magnets.  
In 2022, there were nearly 50 unicorns, defined as new companies valued at over $1 billion, with 18 reaching such a status in 2021 alone. Brazil has the largest number of unicorns, with Mexico and Argentina following close behind. 
That a global tech leader such as Google would commit to such investments is a clear sign that the expectation of regional talent, market and visions continue to grow.  
The diversity of these unicorns is impressive. It is hard to travel in Colombia without seeing a Rappi courier dashing down the street delivering food and other products. Do you need cash but are too lazy to go to the ATM? Rappi will bring you the cash you need.  
Mercado Libre, one of the original e-commerce startups, has become a Latin American equivalent of Amazon. Kavak is the leading online marketplace for used cars in the hemisphere, now operating far beyond its birthplace of Mexico. Frubana, a Colombian wholesale fresh fruit and vegetable vendor, aims to jump over the onerous intermediaries between farmers and consumers, and has already opened new markets in Brazil and Mexico.
A recent study from the University of Chile found some common elements among these tech-centric unicorns in the hemisphere. The study found that the companies were (i) disruptive and innovative; (2) focused on the use of technology and digital tools; (3) sought to operate on a global scale not just locally, and (4) venture capital played a key role in their development.
How Robust Is the Ecosystem?
The key question for many analysts is whether these entrepreneurial success stories will continue to thrive, notwithstanding the region's worsening economic climate. Already, some of the venture capital investors who enthusiastically entered over the last few years have started to pull back. For example, SoftBank, which announced a $5 billion Latin American fund in 2019, has started to slow its investments, given global and regional economic conditions. Overall, venture capital investment fell by 30% in the first quarter of 2022 in the region.
While the recent investment climate in Latin America has become more cautious, the tech startups and entrepreneurial spirit are not temporary events. One clear sign is Google's recent announcement that it would invest $1.2 billion in the region focused on digital infrastructure, digital skills, entrepreneurship and inclusive, sustainable communities. 
In its announcement, Google highlighted that its Google for Startups campus in Brazil has helped 450 startups and helped to develop 13 unicorns. That a global tech leader such as Google would commit to such investments is a clear sign that the expectation of regional talent, market and visions continue to grow.  
It would be tragic for Latin American governments to ignore this burst of technological innovation around the region, but it will not prosper if governments succumb to the populist rhetoric that is now being heard everywhere in the hemisphere. Policies that shun global markets, stop private investment and seek to revive obsolete import substitution policies are bound to fail. 
Latam Governments Should Embrace This Energy
Governments must recognize the talents of their young populations, but what does this mean in reality? Three policy priorities are key to preserving and expanding the entrepreneurial energy of young Latin Americans. First and foremost, the hemisphere's governments need to provide strong rule-of-law commitments that attract the much-needed investments to startups. Second, investments in education and specialized STEM schools have to accelerate in order to create a tech-savvy population. And third, governments need to expand access to broadband so that the benefits of this entrepreneurial growth will benefit not just a few but large swaths of the population. 
Can this happen in today's Latin America? The unabashedly anti-private sector policies emanating from Mexico City, Bogota, and perhaps soon in Brasilia, could seriously dampen private investment flow. Will governments invest in STEM education which will later be used principally by the private sector? The answer is unclear. But don't give up hope; so far, Latin America's young tech entrepreneurs have been far more resilient than anybody expected.